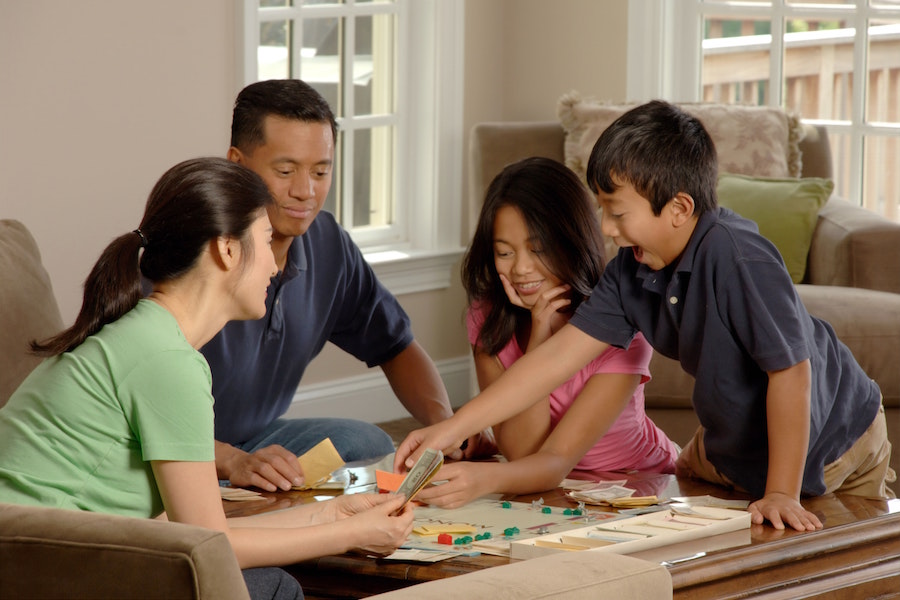 Staying Connected: Distant, but Not Disengaged
With the COVID-19 pandemic keeping us at home and limiting our ability for connect in person with others, it's left many been feeling isolated, separated from friends, and missing their social life. But during this time of physical distancing, there are a variety of ways we can stay connected and engaged with our friends, families, communities, and loved ones.
Whether you're living at home with others or have family and friends all over the world, let's look at some ways we can engage with others, make meaningful connections, and still abide by quarantine regulations!
Ways to video chat with your friends and family…
Houseparty
This social networking app allows face to face interaction with up to eight people in a "room." Users can have infinite rooms and it is easy to maneuver between rooms. Once downloaded, you can invite friends to join either from your contacts or from your Facebook friends. When you open the app, you receive a notification when friends are on the app and you can join chat rooms or play games. The games available on Houseparty include Heads Up!, Trivia, Quick Draw, and Chips and Guac! This app is free to download and is available on iOS, Android, Mac, PC, and as a Google Chrome extension. So, round up your friends and family and get competitive playing games or connect through the video chat rooms! 
Zoom
Zoom is one of the leading virtual communication platforms used for audio chats, virtual conferences and webinars, and online social relations and education. It is free to download and easy to use! Zoom has been the online platform most readily used during these times for education and businesses, but it can also be used for connecting with family and friends! On Zoom, you can connect with a significant amount of individuals in one meeting, and there are a variety of instruments to connect meaningfully, such as the ability to share your screen and customize your video background. 
FaceTime
FaceTime is an easy way to video chat with your friends and family. It is simple to use and you can connect with multiple people at one time. Apple users already have FaceTime downloaded on their phones, tablets, and computers, so it is easily accessible and already connected to your contacts!
Facebook Messenger Rooms
Facebook has recently launched Messenger Rooms, which is a new way to video chat with up to 50 individuals! You can create a room through Facebook or Messenger and share it through sending a link. You can customize and brighten up your chat by using camera filters, mood lighting, themed events, and 360 degree backgrounds. Messenger Rooms are free and have no time limit, so invite your friends and family to hangout and video chat!
---
Stay connected within your home…
Board games
Is your family competitive? Grab a board game or a deck of cards and have a game night! Some of my favorite games to play are Scrabble, Monopoly, Life, and Speed. Playing games with your family is a great way to bond and create meaningful interactions, in addition to finding your competitive side!
Arts & Crafts
Are you creative? Or want to explore your artistic side? Grab some paint, colored pencils, pens, or any other artistic tool and create a masterpiece! Arts and crafts are a fun and simple way to build your artistic skills and to spend time on creating something meaningful, whether you are alone or with your family.
Dinner parties
Want to make dinner time more exciting? As we are staying at home, we probably have more time for eating dinner as a family. So, a fun and easy way to make dinner time special is to create a dinner party! Gather your family and think of a fun theme, such as famous movie stars, the 80s, or superheroes, and dress up for dinner. This is a great way to create happy and meaningful memories during this uncertain time that you and your family will remember for years to come. 
Go on walks
Whether it be in the morning or in the evening, spending time outside and walking with your family is a great way to relax and spend quality time with your loved ones. Not only does going on walks give you fresh air and some exercise, it is a great way to connect with your friends and family outside of the house.
---
Ways to celebrate…
Even though we are living in stressful times, there are still many reasons to throw a celebration, such as for graduations or birthdays! It may seem difficult or uneventful to have a celebration in quarantine, but you can make it fun and interesting while bringing together your friends and family. Exciting ways to boost your celebrations in quarantine include:
Send out fun invitations – Instead of sending a text, link, or email inviting your friends and family to a celebration, create a fun and customized invitation and send it digitally or in the mail!
Put up decorations – Decorations make any celebration exciting! Even if you are celebrating at home with close family members, nothing says "party time" more than balloons, streamers, or banners.
Set a theme – The majority of us have not had the opportunity to get dressed up in the past few months, and have been wearing comfortable lounge clothes (I know I have). So, having a theme for a your celebration will give your guests the chance to get dressed up and make the celebration exciting!
Plan a drive by celebration – Instead of having a virtual celebration with friends and family online, plan a drive by celebration! Have your friends and family decorate a sign and/or their car – paint a message on the car's windows or attach balloons to the roof – and have them drive by at a designated time to celebrate!
---
Stay connected with your community…
Go to farmers markets
Are you wanting to shop for fresh and healthy food while supporting your community? Then head over to your local farmers market! Farmers markets in Seattle are up and running with covid-19 precautions set in place. Shopping at your local farmers market helps support Washington farmers and helps build the community. You can find information about Seattle farmers markets here.
Support your local restaurants
Our local businesses may be struggling during this time as their customers are staying home and cooking meals rather than eating out or ordering take-out. An important way to stay connected to your community is to support your local restaurants and give them business. So, order take-out and take a break from cooking most of your meals yourself.
---
Ways to have fun virtually…
Online games
Are you missing playing games with your friends and family? Or missing your competitive side? Then go online and play some virtual games! Some of my favorite online games to play with my friends and family include:
Code Names – Try to beat the other team by guessing the correct words from your teammate's clues the fastest!
io – Take turns drawing while the rest of your friends or family try to guess what it is!
Playing Cards.io – Send your friends or family a link to play a variety of card games! Card games include 500, Backgammon, Checkers, Crazy Eights, Cribbage, Go Fish, and more.
---
Staying connected with your friends and family may be difficult during these times, especially since we may be feeling more than just physically distant, but there are plenty of fun ways to stay engaged with your loved ones and create meaningful interactions. However you spend it, use this time as an opportunity to spend quality time with your loved ones.
In uncertain times, you can and should create space to make positive memories that you can treasure together!