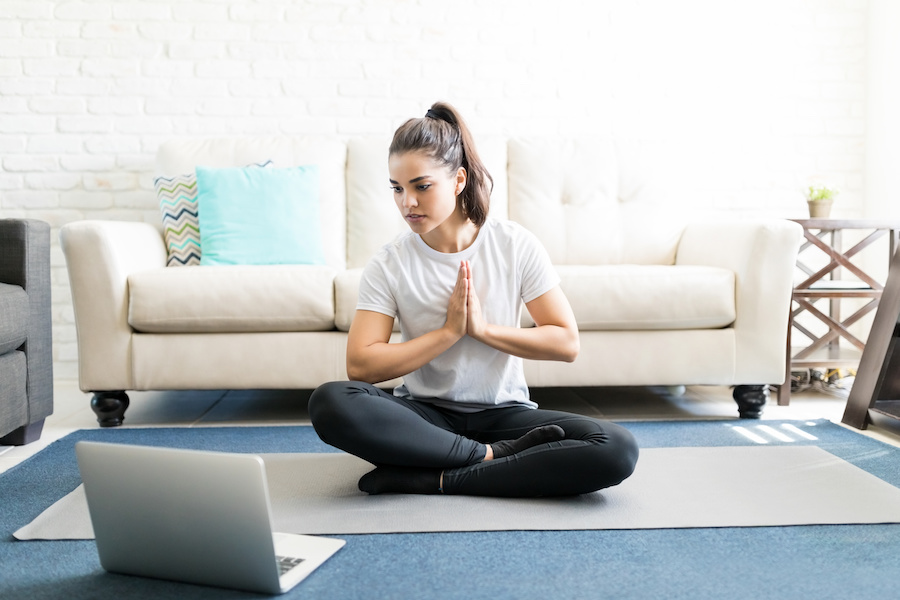 June Virtual Yoga Classes
Heal the body, heal the mind, quiet your life. Everyone should set aside time and energy for self-care and self-appreciation. The Whole U extends an opportunity for you to do so through the art of yoga. The following yoga classes are free and all levels are welcome! Grab a mat or towel, a water bottle, and join us virtually via Zoom for these fun, relaxing yoga sessions with The Whole U yoga partners OmCulture, Tuladhara Yoga, and Yoga Oasis.
---
Virtual Hatha Flow with OmCulture
June 1
Noon – 1:00 p.m.
Find balance between effort and relaxation in this yoga class that combines the strength of held postures and the serenity of breath-directed movement. This class is based around the fluid movements of the sun salutation and other breath-directed movements.
---
Virtual Vinyasa with Yoga Oasis
June 10
6:00 – 7:00 p.m.
Join UW Alum Carrie Johnson for her signature FIRE class; a thoughtful and creative approach to a vinyasa yoga practice. During this practice you will create heat in the body through fluid movement and traditional yoga postures while cultivating a stronger mind-body connection to release stress. This class is appropriate for all levels of yoga students or anyone curious about what yoga has to offer. All students will need a yoga mat and a blanket. Yoga blocks or a stack of books are also recommended.
---
Virtual Intermediate Hatha Flow with OmCulture
June 11
Noon – 1:00 p.m.
Join Nicole from OmCulture Yoga for an intermediate level Hatha Flow class. This class is accessible to beginners but provides more opportunity for strength building through a creatively sequenced class with inspiring music to keep you energized.
---
Virtual Power Vinyasa with Tuladhara Yoga
June 17
Noon – 1:00 p.m.
Vinyasa Level 2 is an athletic, vigorous and dynamic, flow-based yoga. Challenge yourself to build strength, cardiovascular health, flexibility, and concentration as you experience Vinyasa as a true movement based meditation. This class is sweaty, challenging, but also a lot of fun!