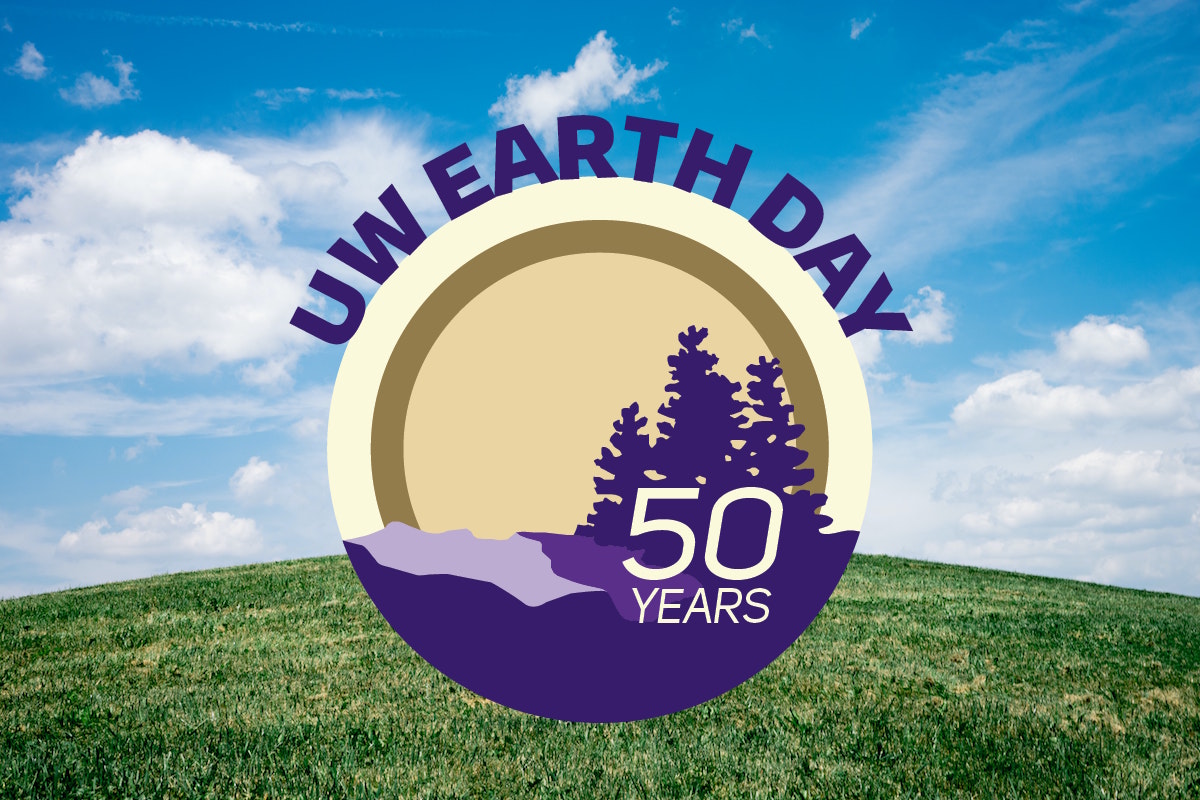 Celebrate Earth Day at UW with these virtual events
This year marks the 50th anniversary of Earth Day, which has been recognized at the University of Washington since the very first year it was held in 1970. Although COVID-19 prevents us from gathering together in person this year, we can still engage, learn, and make meaningful contributions to support our planet with a host of online events and virtual challenges!
Many groups at the University of Washington, have organized online events to celebrate Earth Day 2020 and further explore environmental and climate justice and climate change. Below are some of the events and ways you can engage in Earth Day 2020. To see a full listing and updates, visit UW Sustainability's Earth Day 2020 website.
---
Want to be more environmentally conscious and learn ways you can reduce your environmental footprint and expand your knowledge on how to love our planet?
Register for the 30 Day Sustainability Challenge and challenge yourself each day to follow a sustainable tip.
---
The 50 for 50 Pledge celebrates the 50th anniversary of Earth Day 2020 by featuring 50 actions one could take to embrace principles of climate change.
Once registered, you have the option of choosing which activities are appropriate for you, or use the list as a starting point to come up with your own ideas.
---
On Monday, April 20th, join UW Bothell on Instagram live from 12:00-1:00pm to learn how to start your own DIY garden from your own back yard.
---
Join the UW Bothell Zoom event on Monday, April 20th from 1:15-2:15pm as they give a virtual tour as well as describe the history and ecology of our campus wetland.
---
On Tuesday, April 21st, join in on the Facebook watch party at 12:00 p.m. brought to you by University of Washington Recycling. The Recycling Trash Talk will discuss proper ways to recycle and on composting practices.
Follow the UW Recycling Facebook page for event details.
---
Join Provost Mark Richards and VP of Facilities Lou Cariello for a 12 p.m. (live Zoom event) on Wednesday, April 22 for a discussion about current and future sustainability efforts at the University of Washington.
Discussion moderated by UW Sustainability Director Claudia Frere-Anderson.
---
In celebration of the 50th anniversary of Earth Day, join Dr. Jennifer Thomson of Bucknell University at 2:00pm to listen to her livestream on untangling the history of oil corporations, climate justice, and environmental governance.
This event is hosted by the UW Department of History, the College of the Environment and EarthLab Nature and Health.
---
At 11 a.m. on Thursday, April 22, UW Farm manager Perry Acworth will host an Instagram Live session, showing the work that's happening on the UW Farm and answering questions about the Farm and our food systems.
If anyone has questions on how they can grow food for themselves, this is your moment!
---
Catch the complete listing of events here for Earth Week and beyond!