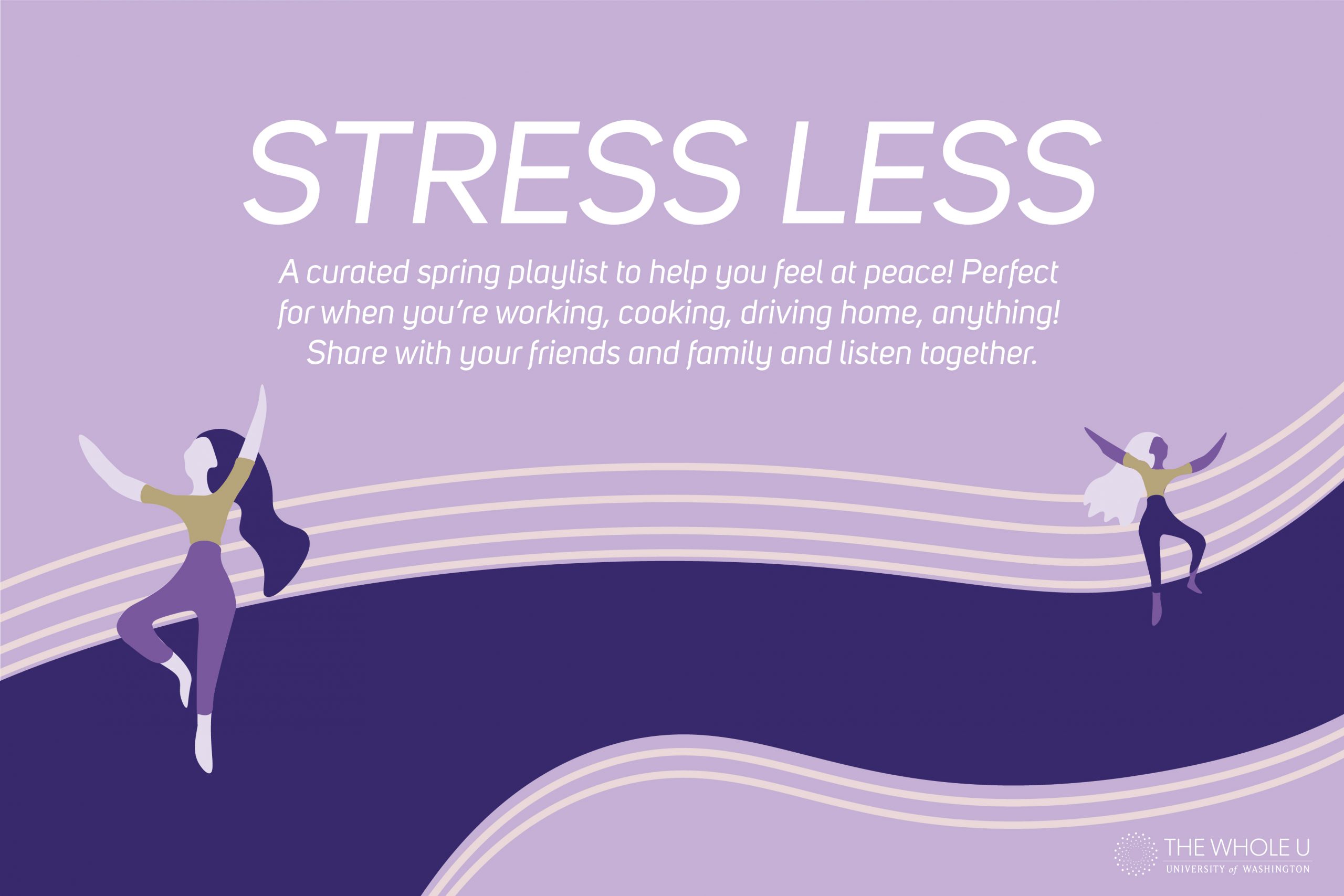 Unwind, relax, and stress less with The Whole U's curated playlists to help you feel at peace. From soft and mellow tunes to upbeat songs that you can't help but smile to, we've got your ears covered. Listen while working, in the car, on a walk, or wherever you are! Like and follow The Whole U on Spotify for more playlists.
What we had to say:
"My favorite track on our original Stress Less playlist is Everyday People by Sly & The Family Stone. It's upbeat and I can't help but dance along every time I hear it. I love most the message in the lyrics, we are all 'everyday people' and have more in common than we often see!" – Anna Tegelberg, Marketing & Events Specialist, The Whole U
"I love the second stress less playlist! Listening brightened my day. I played it with my 13 year old daughter and she also loved all the songs! We enjoy singing along."
– Lauren Updkye, Assistant Director, The Whole U
"The third playlist truly relaxes me! I feel like I am on a long road trip along the coast when I listen to it. It is a great way to escape for a little!"
– Aspen Avery, Public Health Intern, The Whole U
---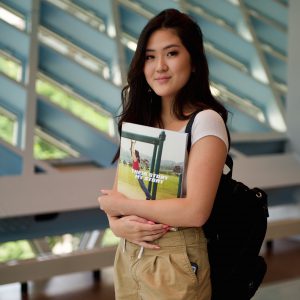 The Stress Less playlists are curated by Jubilee Cho, The Whole U's graphic designer. Jubilee is a fourth year UW student studying Visual Communication Design and will be taking a fifth year to complete her double major in Law, Societies and Justice. Outside of The Whole U, Jubilee spends her time doing photography, exploring new music, and going to concerts.
Jubilee is a volunteer DJ for Rainy Dawg Radio and serves as the president and co-founder of Asian Americans in Media, a newer RSO on campus that is a platform for Asian and Pacific Islander creatives. Jubilee is passionate about representation, storytelling, and supporting communities.