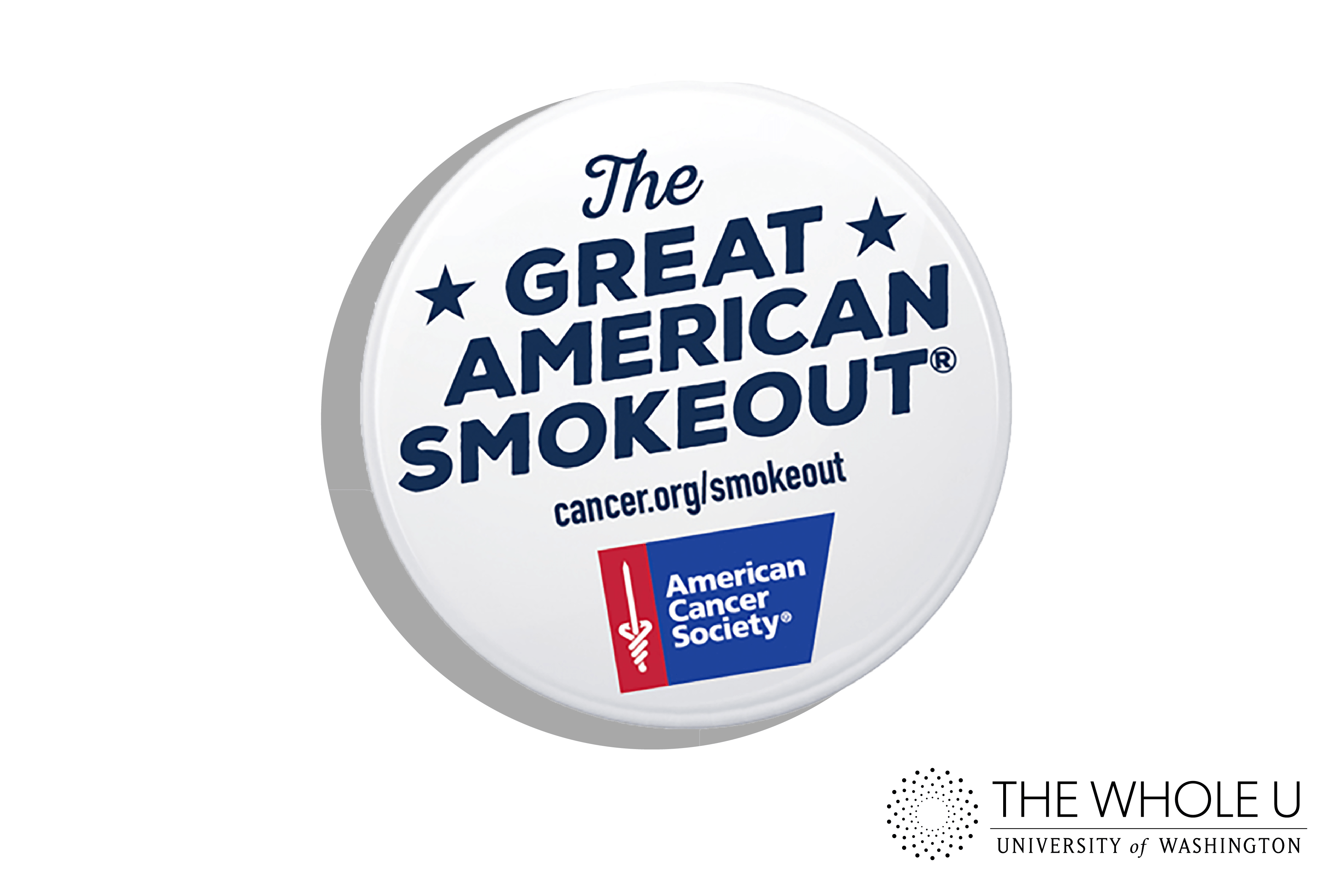 Quitting smoking is possible—start here
We've known for the greater part of a century that commercial tobacco is lethal; cigarette smoking exacts a toll of approximately 480,000 lives each year in the United States, leading all causes of preventable death and cancer mortality. The vast majority of people who smoke in the US – about 70% who do – want to quit, but fewer than 10 percent do so in a given year because they are addicted to the nicotine in tobacco.
Every year on the third Thursday of November, people who smoke across the nation take part in the American Cancer Society's Great American Smokeout (GASO) event by making a quit attempt. This year's event, on November 21, comes at a pivotal time in tobacco prevention and control.
Electronic cigarette (or vapor product) use among teens has reached what public health experts hope will be its apex; more than one quarter of high school students have "vaped" in the past 30 days, most of whom vape nicotine products, like JUUL. With high school smoking rates steadily dropping over the past two decades, it is abundantly clear that teens and young adults using nicotine today would not be doing so if it were not for the rise of vaping.
While the long-term health effects of vaping are impossible to know at this time, we do know that youth who vape are more likely to smoke – and more than 100,000 youth alive today in Washington State will ultimately die prematurely from smoking. This, paired with the recent outbreak of vaping associated lung injury and regulatory scrutiny around the flavored products that entice young people to vape in the first place, makes this year's GASO event all the more important to both recognize – and a time to act.
Meanwhile, the tobacco and vapor product landscape continues to evolve. On New Year's Day, the minimum legal age to be sold tobacco and vapor products in Washington State will increase from 18 to 21 years.
"With the state's Tobacco and Vapor 21 law going into effect on January 1, this year's Great American Smokeout is a timely opportunity for people who smoke or vape – particularly young adults age 18-20 who will be directly impacted by the law – to make a quit attempt," says Nick Fradkin, Tobacco Cessation Consultant at the Washington State Department of Health.
Although the landscape is changing quickly, at least one thing has not and that is that quitting smoking is often the best thing someone can do to improve their health. As such, those who do not use nicotine should continue to encourage family, friends, and colleagues who smoke or vape to quit. GASO is a wonderful opportunity to do this.
The Department of Health (DOH) offers free tobacco and nicotine cessation resources to Washingtonians. Since 2015, DOH has partnered with 2Morrow, Inc. to provide a Smoking & Tobacco cessation smartphone app. Developed by scientists at the Fred Hutchinson Cancer Research Center, the app uses an Acceptance and Commitment Therapy model to help people recognize urges to smoke and learn new ways to deal with nicotine cravings.
Having recognized a need to help teens and young adults quit vaping, DOH and 2Morrow used this same model to launch a first-of-its-kind Vaping cessation app in September.
This app, as well as the original Smoking & Tobacco cessation app, is available for free to all Washington State residents at doh.wa.gov/quit. Additionally, Washingtonians can call 1-800-QUIT-NOW or go to www.quitline.com for telephone counseling and other resources for quitting smoking or vaping.
---
---
Struggling with quitting?
Quitting tobacco is very difficult. Most people try several times before they are able to quit for good. If you have been trying to quit tobacco and need more support, your health plan offers free resources. All subscribers and their dependents (age 18 and older) enrolled in a PEBB medical plan have access to tobacco cessation programs. Go to PEBB Living tobacco free to learn more about the programs.
Nicotine replacement therapies, including the patch, gum, and lozenge, are available over the counter and are typically reimbursable with a prescription. Non-nicotine medications may also be available through your health plan. Research shows that a combination of cessation counseling and medication is more effective than either counseling or medication alone. You may be able to obtain both by calling the Washington State Tobacco Quitline at 1-800-QUIT-NOW or registering at www.quitline.com.
If the long-term health effects were not enough, here are some immediate benefits of quitting:
Your lungs, heart, and circulatory system will begin to function better.
Your chance of having a heart attack or stroke will drop.
Your breathing will improve.
Your chance of getting cancer will be lower.
Food will taste better.
Ordinary activities become easier.
You no longer need to go to smoking areas.
You will save money (calculate your savings here).
Although you may not quit the first, second, or even third time you try, your odds of quitting for good will increase with each successive attempt. So, remember: never quit quitting, because every try counts! We hope you will join us in celebrating the Great American Smokeout by making a quit attempt on November 21.