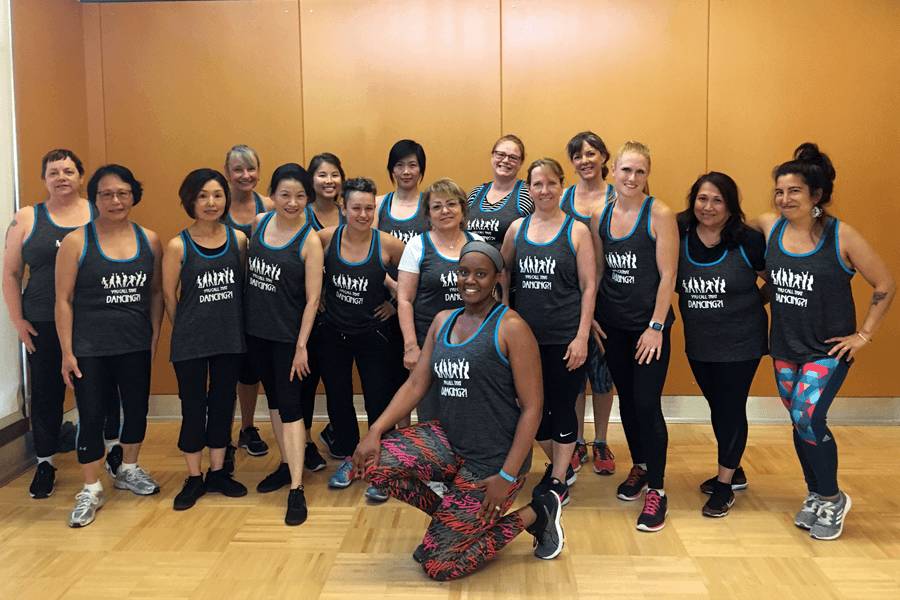 Zumba-style Dance Class at the ECC!
Head into Fall with more energy and less stress by joining The Whole U at Zumba-style dance classes, led by UW's Dalya Perez! Each class is filled with upbeat music, smiling faces, and community-building fun! Every Tuesday and Thursday, Dalya leads a group Zumba class and she invites all UW faculty, staff, and students to join. This November, The Whole U is joining Dalya and her crew for 2 classes. If you love it, add her class to your calendar and keep coming each week!
What exactly is a Zumba-style dance class?
Zumba is an aerobic fitness program that integrates Latin and international music with dancing. Dalya makes sure every class is high energy, inclusive, and open for all to participate in. Each class incorporates a range of dance and workout styles such as bootcamp-style jumping jacks to salsa and hip-hop moves. The class allows for people to connect over the art of dance, music, or simply some fun!
Sign-up to dance with Dalya's crew & The Whole U!
Zumba-style Dance Class #1
Date and time: November 12, 2019 at noon—1 p.m.
Location: Samuel E. Kelly Ethnic Cultural Center (ECC)
Zumba-style Dance Class #2
Date and time: November 21, 2019 at noon—1 p.m.
Location: Samuel E. Kelly Ethnic Cultural Center (ECC)
---
Dalya is a fourth year PhD student in the College of Education and she has a strong passion for fitness without breaking her at-home schedule.
She shares: "I'm a working mom, so when I go home, I can be with my family, have dinner, do bath time, bed time and not leave to go take a run or go to the gym," she says. "I want to be determined to fit my fitness in to my work day."
Learn more about Dalya Perez through this Staff Story Spotlight!