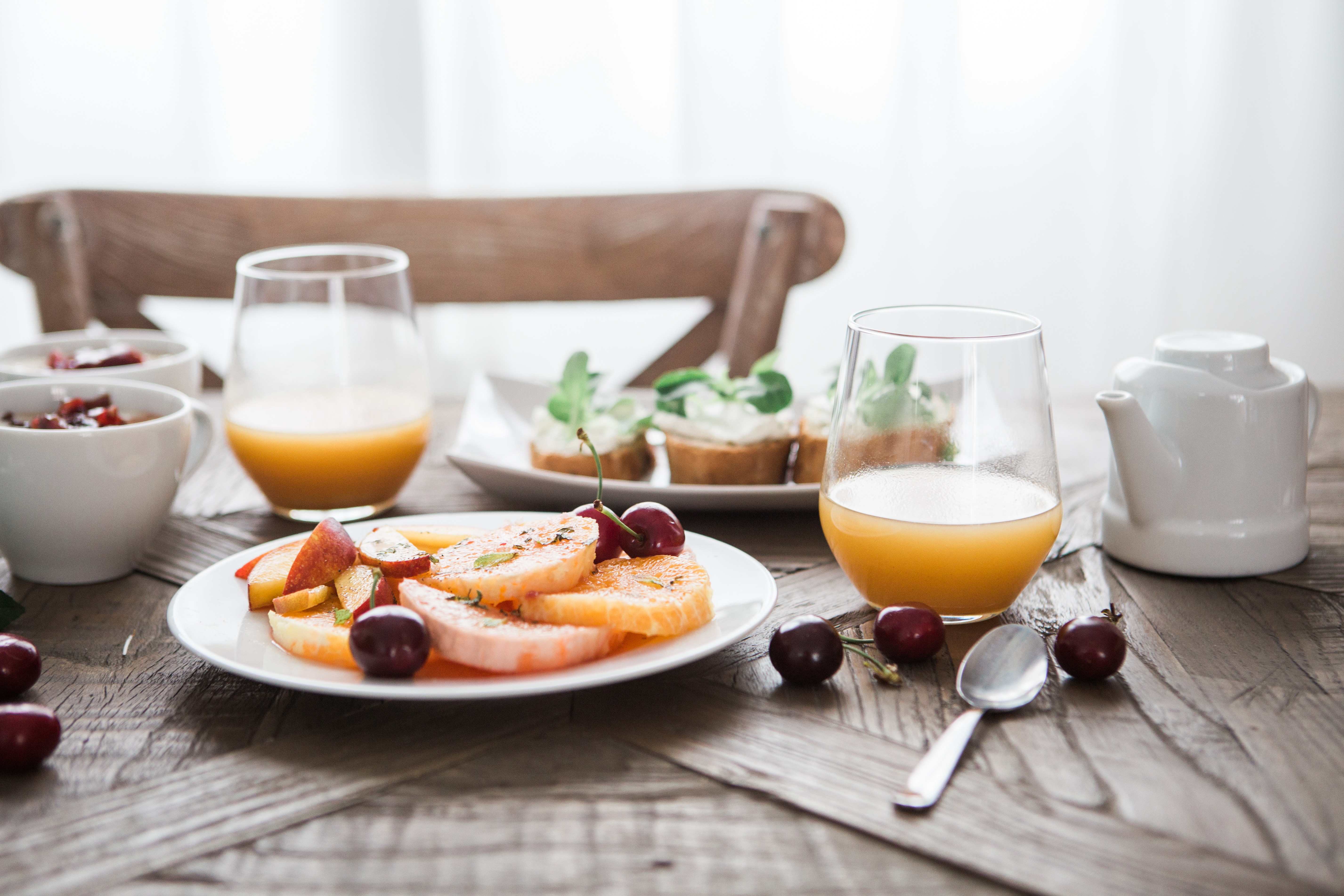 From Mat to Table: Eating with Yoga Practice in Mind
UW Yoga Month is in full swing with this year's focus on yoga's capacity to inspire and how that extends to life, nature, and art. But what about yoga's connection to food? Registered dietitian Melissa Montalto shares some professional insight in this month's edition of the RD blog. If you have yet to register for Yoga Month, it is never too late to do so here!
---
Studies have shown that having a regular yoga practice can have many beneficial effects, including decreased waist circumference and BMI (body mass index), and improved body image and overall quality of life (1,2,3). Feeling better about oneself and having improved health can lead to better food choices and improved wellness.
One may wonder if there is a specific yogic diet to follow in order to practice yoga. Just as there are many yoga practices, there are also differing philosophies regarding yoga and nutrition, ranging from vegan to vegetarian to Ayurvedic to…nothing specific at all!
One thing most practitioners can agree on is a focus on healthy foods that help you feel light, focused, and which provide a sense of well-being. Choosing more whole foods is a great place to start (fruits, vegetables, whole grains, nuts, unprocessed foods, etc.). You can find some recipes here.
Here are a few helpful hints to take from your yoga mat to dining table:
Be present: focus on the food you are consuming. Take away outside distractions, such as TV or excess talking. You will find that you will be more sensitive to cues that you are feeling full.
Breathe: this will help you slow down and savor each bite more deeply.
Be aware: Pay attention to different foods and how they make you feel? Do you feel nourished, full without being uncomfortable, energized? Or do you feel heavy, nauseous, or just "blah"?
Through continued practice, you will become more aware and present, both on and off the mat, so that you can live a healthier, happier, centered life.
Understanding Nutritional Needs through Yoga
Just as you do not need any special outfits (other than, ideally, something comfortable) or specific religious beliefs to practice yoga, you do not need to follow any specific diet to practice yoga or begin to reap the benefits of a practice. Yoga is for everyone. The founder of Ashtanga yoga, K. Pattabhi Jois, has been quoted as saying "yoga is 99% practice, and 1% theory." In other words, just get on the mat – everything else will come over time.
As you start to connect to your breath, body, and spirit, you will likely get a sense of what it is that your body needs. This will help to direct your nutrition philosophy and practice. As your exploration of yoga continues and your practice deepens, you may find guidance through ancient yogic texts, including the Yoga Sutras of Patanjali.
If you find you need more guidance, look to a beloved yoga teacher or nutritionist or registered dietitian (RDN) with a focus in yoga can be a next step to personal development and maintaining a healthy lifestyle.
---
References:
Forseth et al. (2019). Demographic, health behavior, and cardiometabolic risk factor profile in yoga and non-yoga participants: NHANES 1999– Complementary Therapies in Medicine, 44, 123–128.

Telles et al (2018). Twelve Weeks of Yoga or Nutritional Advice for Centrally Obese Adult Females. Frontiers in Endocrinology; 9:466.

Neumark-Sztainer, et al. (2018). Yoga and Body Image: Findings from a Large Population-Based Study of Young Adults. Body Image; 24: 69–75
---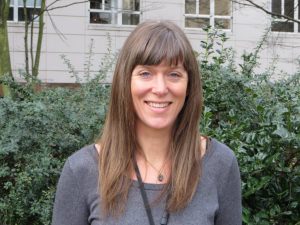 Melissa Montalto is a registered dietitian and Certified Diabetes Educator (TM) with a master's degree from Bastyr University. In addition to working at the University of Washington Medical Center as an ICU dietitian and as a diabetes nutrition educator throughout the hospital, she also teaches weekly yoga classes the UW IMA.