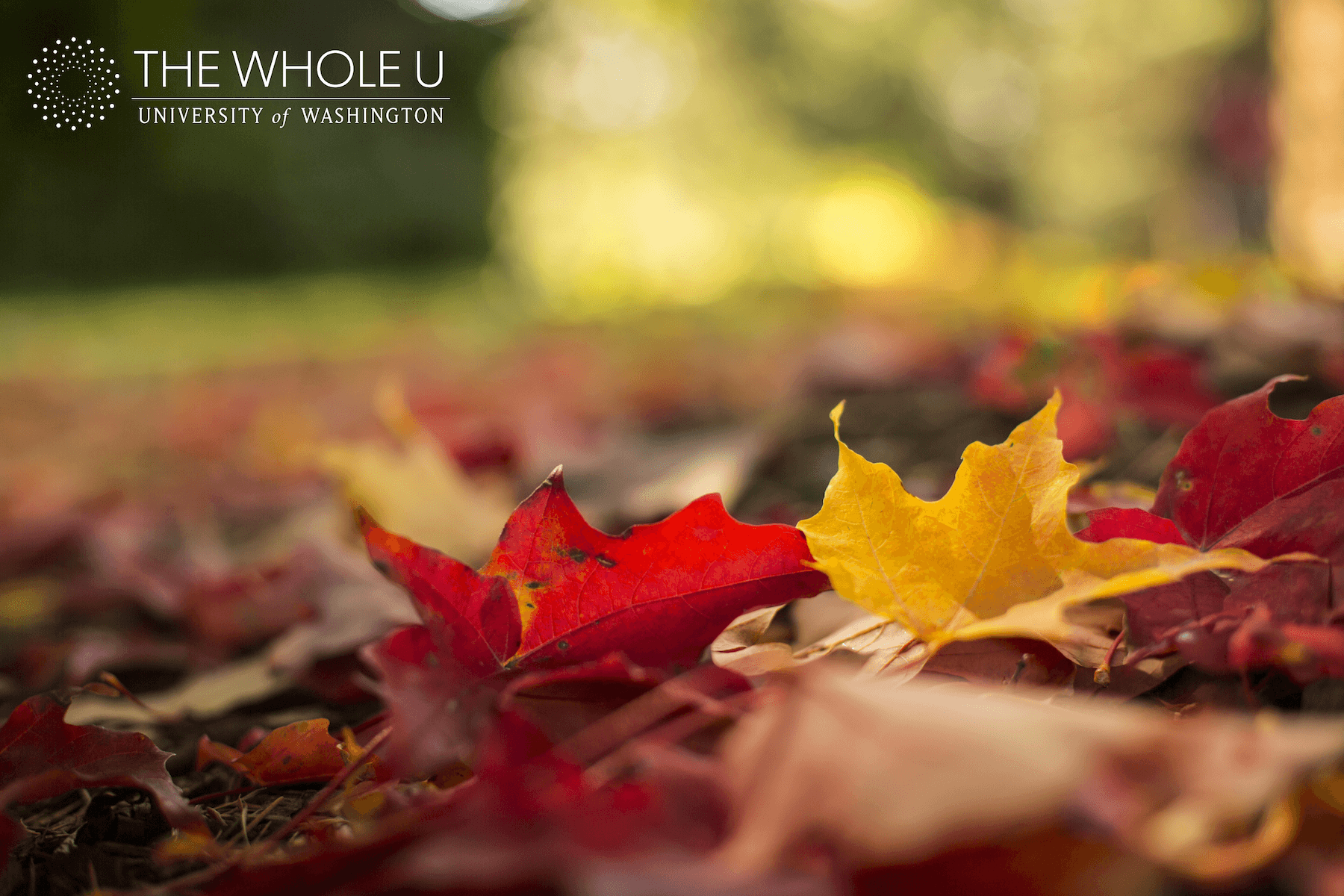 Roll into October with events from The Whole U!
To me, every October reminds me of Spiderman. When I was in kindergarden, my mom asked me what I wanted to dress up as for Halloween. I said Spiderman. That year's Halloween taught me how to not be scared to ask and do what I wanted, even if it was unconventional or out of my comfort zone.
Just as my six-year-old self refused to limit myself to princess costumes, this October, The Whole U wants to encourage everyone to spend time doing what you love, learning something new, and exploring the resources available at the University of Washington that can help you achieve your goals. Whether it be participating in Yoga Month over the course of October or attending one of the amazing events below, every Husky deserves their own "Spiderman" moment!
---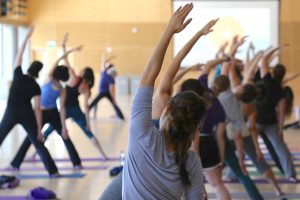 Autumn Vinyasa Yoga Series at the HUB
Are you looking for new ways to relax and cultivate wellness into your daily life?
The Whole U is hosting a 9-week yoga series to keep you grounded and centered this fall! Feel the strength of your breath and move to the flow of your body with instructor Sally Frankenberg.
Sally has been teaching yoga for over five years and practicing for over 14 years. Registration, pricing and schedule information available to view here.
---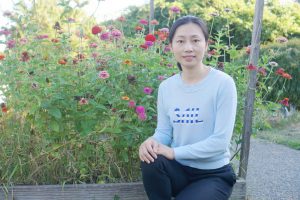 Yoga Class at South Lake Union
Want to try a free lunch-hour yoga session to kick-off your October?
Good news! Li Zhang (Lily), a 200-hour yoga instructor, is bringing fun yoga sequences and soothing breathing patterns to SLU. There will be a focus on both mental and physical wellness throughout the class to help relieve overall stress and body tension. Event details are available here.
---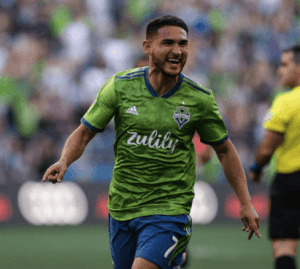 Sounders FC vs Minnesota United discounted last home-game tickets!
Come out to support our Sounders FC team at the next home game with these amazing ticket deals!
Don't hesitate to take advantage of these discounted $25 tickets that also include a $10 food and drink voucher. This home game is going to be a close one with the Sounders currently ranked number 2 in the Western Conference, with Minnesota ranked number 3.
Bring your friends, family, or work friends to cheer on our soccer team at this unforgettable time in the season! Event and discount details are available here.
---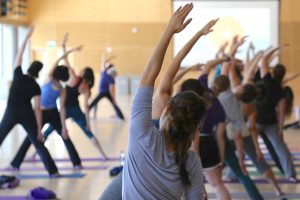 10/8: Yoga Class at University Y – Tacoma Campus
Searching for a free, evening yoga class to relax after a day of working?
The University Y is offering two yoga sessions at the beginning of October (10/8 & 10/10) to kick-off UW Yoga Month this year. Improve your flexibility, strength, and mindfulness at these yoga classes led by instructor Samitha.
Grab a water bottle, yoga mat, and some friends to unwind on campus.
---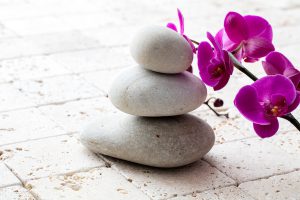 10/8: Autumn Deep Relaxation Series at the HUB – Tuesdays
10/8 Autumn Deep Relaxation Series at the HUB – Thursdays
Considering squeezing in more "you" time to your schedule this fall!
The Whole U is presenting an Autumn Deep Relaxation Series at the HUB every Tuesday or Thursday! These sessions will help release tensions and stress that has built up from busy routines and work life. No prior experience needed.
---
10/9: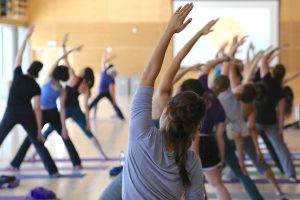 South Lake Union Autumn Yoga Series
Stretch it out on the mat for an 8-week midday yoga series!
The Whole U is bringing yoga to the SLU campus with Li Zhang, a 200 Hour Yoga Teacher, to guide each class. Encourage your friends and colleagues to join you on this yoga series to reap all the health benefits and relaxation together!
Beginners through advanced practitioners are welcome. Pricing details here.
---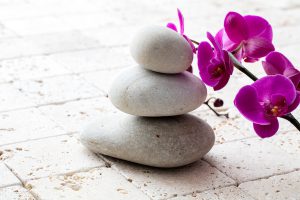 10/10: Autumn Meditation Series at the HUB – Tuesdays
10/10: Autumn Meditation Series at the HUB – Thursdays
Want to implement a weekly meditation session to your schedule this fall?
The Whole U is presenting an Autumn Meditation Series at the HUB every Tuesday or Thursday! Learn how to increase awareness, enhance mental clarity, and reduce stress with these quick 30 minute sessions. No prior experience needed.
---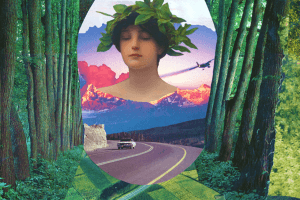 10/10: Whole U Collage/Vision-Board Workshop
Take a break, be creative, and have some fun at our Collage/Vision-Board Workshop!
Create original pieces from a variety of magazine images provided or bring your own images and magazines. Play with colors, textures, shapes, and organization to share with friends and colleagues. Share your pieces with people around you while getting inspired by different artistic perspectives at this free event!
---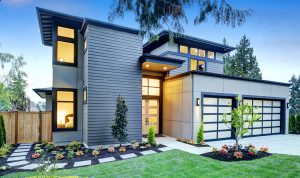 10/10: Homestreet Bank Buying a Home Seminar – UW Tower
Want to learn more about how to buy houses?
Gain some insight on today's real estate market, mortgage applications, home inspections, and more at this seminar, presented by Homestreet Bank through the Hometown Home Loans program. Whether you want to learn something new or need a refresher, don't hesitate to join us!
---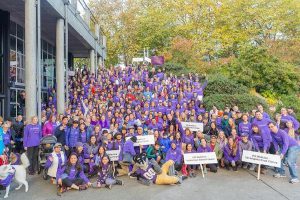 10/12: Join UW for the AHA Heart & Stroke Walk
Come support the American Heart Association at the Puget Sound Heart and Stroke Walk!
UW is a huge supporter of the Heart & Stroke Walk, an institution at the center of ground breaking cardiovascular research through the world-renowned UW Heart Institute. Bring some family, friends, and colleagues to show respect and appreciation for the ones who save lives and bring awareness to the heart diseases and strokes. More details here.
---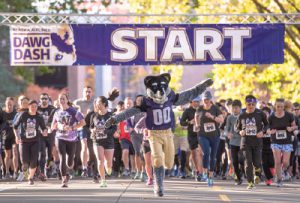 10/13: Alaska Airlines Dawg Dash 10K Run | 5K Walk/Run
On October 13, enjoy a running tour through UW's beautiful fall-flecked campus. This dog- and stroller-friendly fun run is a classic Husky tradition for the whole family. Make a difference as a pack with raised funds going to student scholarships and any nonperishable items you bring will be donated the UW Food Pantry. Top male and female finishers in both the 10K and 5K races will receive an Alaska Airlines travel voucher, along with a shoe certificate from Brooks Running.
---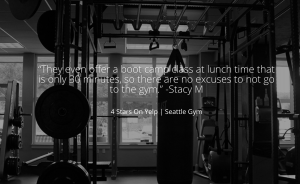 10/15: Harborview Bootcamp Workout Class with NW Fitness
Grab your water bottle and sweat towel because NW Fitness is offering a free bootcamp workout!
The workout engages your full body so you can push yourself to your limits while spending time with coworkers. John Carrico, the owner and personal trainer at NW Fitness, will be instructing the class to provide an intense and fun class.
---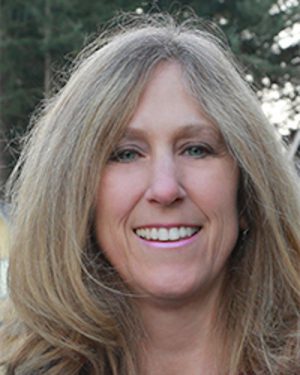 10/16: Women in Tech Seminar: Mentors and Messes – Top Ten Leadership Lessons Learned
Whether you want to learn a couple tips about leadership or improve overall career outcomes, come out to the Women in Tech Seminar to discuss how to create an effective mentor-mentee relationship.
Dr. Helen B. Garrett, University Registrar and Chief Officer of Enrollment Information Services, will share her top ten leadership lessons learned over the past three decades.
Helen has an extensive background in Admissions, Registration, Student Affairs, and Enrollment Management Systems from time at Lane Community College (OR), University of Oregon, Whittier College, University of Southern California, and Michigan State University.
Get attuned to how to increase employee engagement, reduce turnovers, and increase employee inclusion with your work friends.
---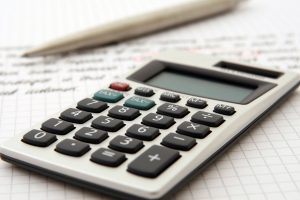 10/17: Create a Budget, Ditch Debt, and Start Saving for the Future with Fidelity
Looking for tips and tricks to manage debt, create a budget, and improve your credit score?
The Whole U is hosting a seminar with Fidelity to help you achieve a healthy financial standing and reach your future financial goals. Dan Kline and Doug Stucki, Fidelity directors, will be sharing their insight on how to be most effective with your money planning in two separate sessions.
---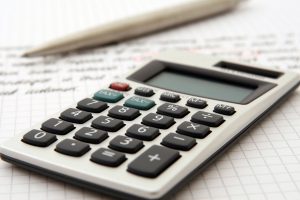 10/23 Turn Your Savings into Retirement Income with Fidelity
Do you want to start turning your savings into retirement income?
The Whole U is bringing in Fidelity to share some knowledge about expenses and income along with pre-retirement risks and plans.
Bring your work friends along with you to learn about how to be an effective planner for the future.
---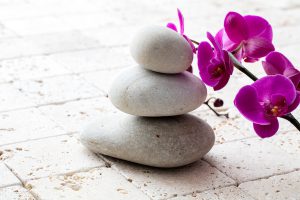 10/26: Introspection, Creativity, and Sweet Connection (a day-long mindfulness retreat)
Bring a sack lunch, journal, pen, yoga mat, blankets, and more to experience the ultimate day of relaxation and inspiration. Danny Arguetty, manager of the Mindfulness Program at UW Recreation, will be guiding the group in rejuvenating physical and mental wellbeing: "This time is a chance…to refill from the inside out, gain perspective, and recalibrate physically and mentally so we can all show up more refreshed for our families, work, and our community," Danny says.
---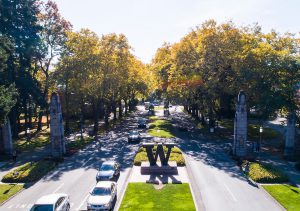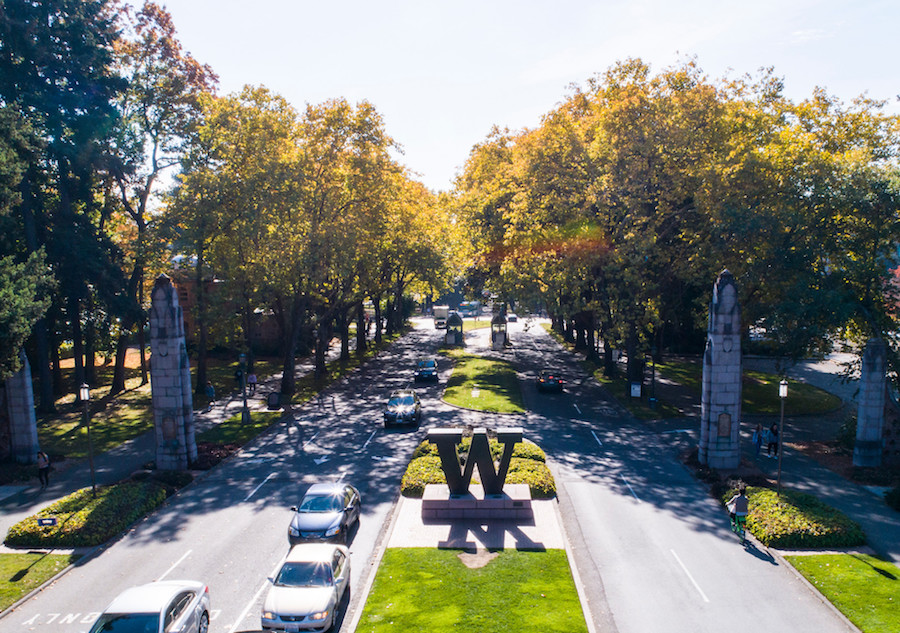 10/29: UW Benefits & Resource Fair at Health Sciences
10/30: UW Benefits & Resource Fair at Harborview
10/31: UW Benefits & Resource Fair at the HUB
Take advantage of some great discounts, pop-up yoga classes, and benefits options at the UW Benefits and Resource Fairs?
There will be three fairs on consecutive days located at the Health Science Building, Harborview Medical Center, and the HUB. The fair will include information on health plans, retirement savings, fitness, housing, and more!
---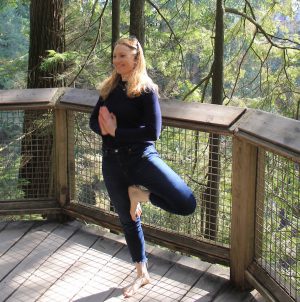 10/31: UW Benefits Fair Yoga Class!
Searching for a quick lunch-hour yoga class to end your month of October?
Join The Whole U at the HUB in between the HUB Benefits Fair to relax and move your body to the flow of your breath. Tolle, who works Refill Authorization at the UW Tower, will be leading the class by sharing her love for yoga. Tolle's yoga journey began in 1998 with a traditional Iyengar foundation, and deepened during a study abroad program in India in 1999-2000. Since, Tolle has fallen in love with yoga and completed her Yoga Teacher Training with Jodi Boone and Tami Hafzalla of Synergy Yoga School in 2018.
Dive deep into the art of yoga by bringing a yoga mat, towel, and water bottle. Don't forget to invite your friends to join you on this yoga journey!
---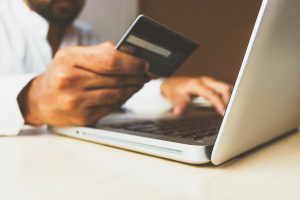 10/31: Identity Theft 101 with WSECU
According to the Federal Trade Commission (FTC) millions of people have their identities stolen each year. Identity theft can wreak havoc on your life and your credit…but there are steps you can take to help prevent it and ways to recover from it if you become a victim.
This workshop will bring you up to date on the latest statistics, how identity theft happens and steps you can take to keep you and your loved ones safe.
---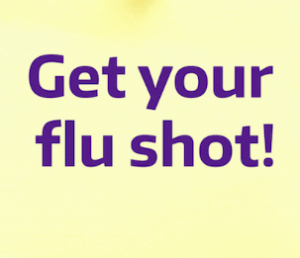 Flu Shots Fall 2019
Throughout the months of September, October, and November, The Whole U is hosting flu shots at over 15 clinics for the benefit of the entire Husky community.
Whether you work on the Bothell, Tacoma, Seattle campus, at the Belltown Institute for Health Metrics and Evaluation, Sandpoint, Eastlake, Health Sciences Building, or South Lake Union, there is a place and time for you to get your flu shots!
Check out the full UW Flu Clinic Schedule for information on times and locations.
---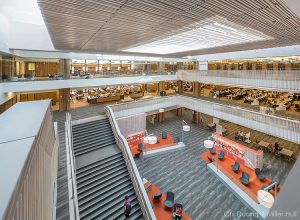 UW Global Month Book Display
Searching for your next book to read?
UW Global Month is just around the corner! UW Study Abroad is hosting a Local Month Book Display for students, faculty, and staff to explore and share their favorites with one another.
Visit Odegaard Library with some colleagues and friends to view these recommended reads together!
---
Whatever you plan to start this October, The Whole U can help you make it a success. Like our Facebook page, follow us on Twitter, and check out our Instagram to stay up to date on everything going on, including fun social media-specific features and contests as autumn gets underway!