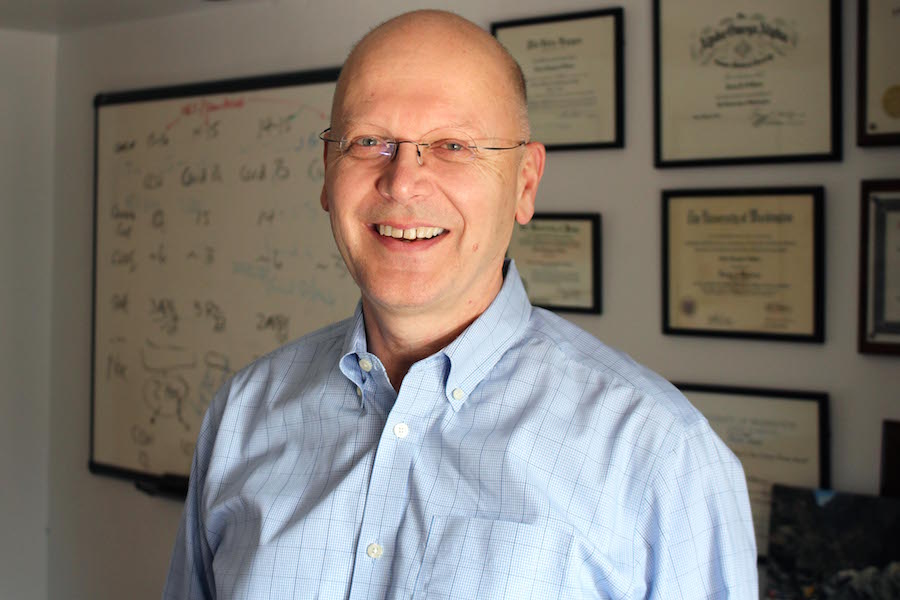 Faculty Friday: Kevin O'Brien
Growing up in Idaho Falls, Kevin O'Brien felt surrounded by science. With thousands of residents employed at the nearby Idaho National Laboratories, the high desert community cultivated an air of intellectualism and sophistication manifest in a community symphony and opera. Occupations ran the gamut. Whereas O'Brien's paternal grandparents farmed potatoes and his maternal grandparents ran a dairy farm, his next-door neighbor had worked on the Manhattan Project.
"It was an interesting community to grow up in," O'Brien recalls. "A little town with a lot of smart people."
But when O'Brien wanted to embark on his own career in science as a cardiologist after completing his bachelor's degree at the University of Idaho, he had to look out of state. Idaho, along with Alaska, Montana, and Wyoming, is one of four western states without a medical school.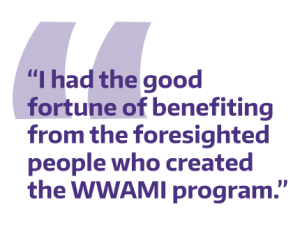 "I'm really lucky because I had the good fortune of benefiting from the foresighted people who created the WWAMI program," O'Brien says, referring to the one-of-a-kind, multi-state medical education partnership launched in 1971 between Washington and the states of Wyoming, Alaska, Montana, and Idaho that subsidizes out-of-state students to study at the UW School of Medicine at in-state tuition rates.
"It really expanded access to kids from those states to be able to go to medical school," O'Brien says, adding that it's also served as a corrective to maldistribution of physicians across the country. "Most people, when they go into practice, do so within 50 miles of where they did their last training, so it's created this tremendous opportunity and environment that helps to get doctors back into communities."
After obtaining an M.D. with honors from the UW, O'Brien followed his internship and residency at the UW with a chief medical residency at the VA and senior fellowships in metabolism, endocrinology, nutrition and cardiology at the UW.
Pride in patient care
Today, as an attending physician at UWMC and a UW professor of medicine, O'Brien is an expert in congestive heart failure, cardiac transplantation, and lipid disorders with long-standing interest in models of vascular and heart muscle disease. His soft-spoken nature and easy manner lend themselves well to his work as a practicing cardiologist specializing in heart failure and post-transplant care.
And while O'Brien was not one of those WWAMI physicians to return to practice in Idaho, he remains proud of the program's role in the UW School of Medicine's recognition as as a top medical school for primary care education as well as for family medicine and rural medicine training by U.S. News & World Report.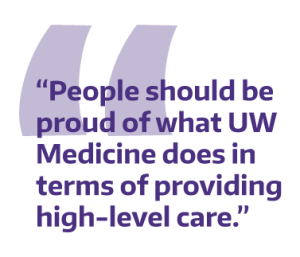 "I think people should be proud of what this place does in terms of providing high-level care," O'Brien says. "We're the third largest heart transplant program in the country; we're one of the top programs in the country for valve procedures; and one of the top programs in the country in terms of volume and quality care for people who have genetic heart problems."
Claiming more than 600,000 lives every year, heart disease is the leading cause of death in the United States. O'Brien runs the Inpatient Cardiology Service at UWMC, taking care of patients who are hospitalized with heart disease, as well as the Coronary Care Unit. He says he firmly believes "UW Medicine is one of the best places in the country to come if you have heart problems" because staff are committed to making things better at a fundamental level.
"I love taking care of patients and I love working here because the people who take care of patients at UW are really good at it," O'Brien says. "We're all science nerds and trying to figure out how to make the heart and arteries work better and help people decrease their risk of developing heart problems in the first place."
One of the ways the wider UW community can help support O'Brien and UW Medicine colleagues in that work is to participate in the American Heart Association Seattle Heart & Stroke Walk the morning of Saturday, October 12. Funds raised from the walk help advance research and education around heart health and heart disease and stroke treatment and prevention.
"The American Heart Association is absolutely critical to helping develop an environment where people who want to help patients with heart disease and help prevent heart disease are actually able to do that," O'Brien says. "I'm grateful to the American Heart Association for how important their support has been in developing my career and that of my trainees."
O'Brien's first grant as a cardiology fellow at UW came from the American Heart Association. He says receiving it felt like a "huge encouragement" to continue his work.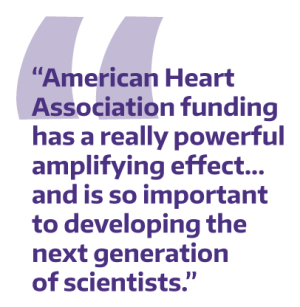 "American Heart Association funding has a really powerful amplifying effect helping to launch and sustain people's careers in academic medicine and is so important to developing the next generation of scientists," O'Brien says.
"They also do wonderful work in education around heart disease and helping people manage, treat, and prevent it."
Walking for at least 30 minutes a day, five days a week, and eating a healthy, low-cholesterol diet are among the best measures to prevent heart disease and stroke in the first place, O'Brien says. He is quick to dispel the notion that exercise can make heart problems worse.
"Your risk of having an arrhythmia is higher when you're exercising vigorously, but that risk is so small compared to the beneficial effects overall on your heart health," he says.
The Seattle Heart & Stroke Walk on October 12 really has a two-fold impact: helping individuals kick start habits that promote heart health while amplifying the ability of researchers and clinicians to make advances in treating heart disease when it does occur.
"There are all these different ways that people here are working to make things better for people with heart disease and to prevent heart disease," O'Brien says. Whether you live in Washington or Wyoming, a small town or a big city, it's a spirit of connection and collaboration well worth stepping out for.
---
Dr. O'Brien is board certified in internal medicine and cardiovascular diseases. Among many honors, he has received the Robert L. Van Citters Medical Thesis Award, the Sheard-Sanford Award from the American Society of Clinical Pathologists, and Outstanding Investigator from the Western Society for Clinical Investigation.