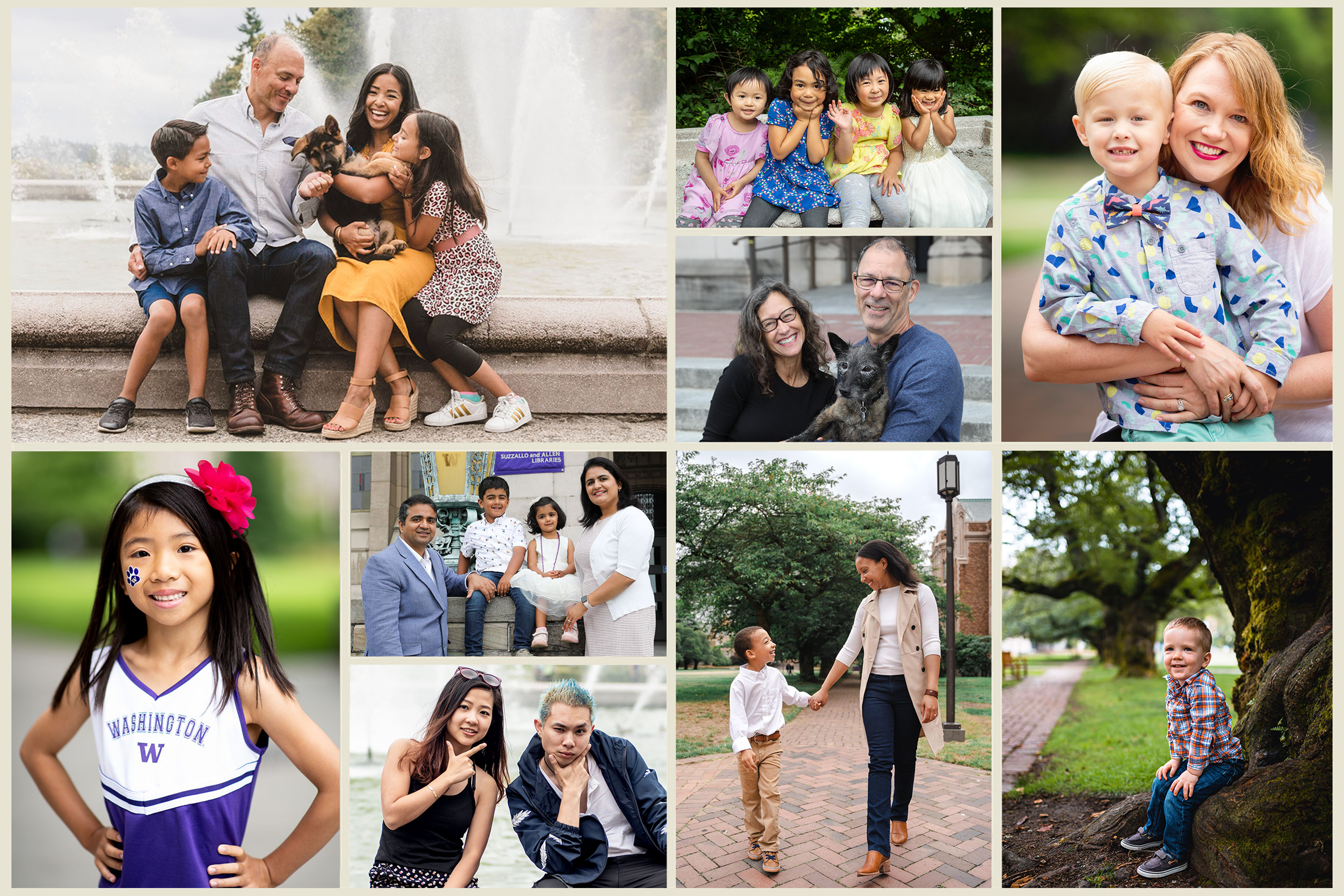 Memories Made at UW Photo Day 2019!
Sunday, August 11 was a kids-laughing, tails-wagging, smile-flashing type of day on UW's Seattle campus. More than 2,300 Huskies turned up for The Whole U's annual UW Photo Day when faculty, staff, family, and friends can get free professional portraits from some of Seattle's best photographers.
Amid snapping shutters, attendees made their way to their choice of eight campus locations. In between stops, they also took time to explore and appreciate UW's iconic grounds and gardens, donate items to the UW Food Pantry, and enjoy games and activities in Red Square, including hula-hooping and an inflatable slide.
Contributing to the festive atmosphere: Dubs and Harry the Husky, who posed for pictures with Dawg fans as well as event sponsors AT&T, BECU, US Bank, Coca-Cola and partners Be the Match, UW Athletics, and YMCA, who all played a part in making UW Photo Day possible. But before we review the rest of the fun, we know you have one question:
---
"When, where, and how can I access my photos?"
Our photographers are working diligently to edit their shots, so please look for an email with a link to all photos sometime in September!
When you receive the email, all you have to do is click the links with photos from the locations/photographers you visited throughout the day and find your groups of photos. All photos will be in high resolution and available for families to download and share with others.
The Whole U would again like to warmly thank families, photographers, volunteers, sponsors, and partners for helping make this such a memorable event that the UW community looks forward to year after year. Hear what Huskies had to say about their experience below:
---
"Thank you so much for offering this wonderful annual program. It is truly a special benefit to come to campus with our family and have professional photos taken at the beautiful scenic locations throughout campus. I appreciate this offering and we look forward to them every year. Thank you for the partner sponsor offerings of the kids' entertainments, product samples, and food pantry drive."
—Jennifer Susan Pope, Student Activities Adviser
"I appreciated the activities for kids at Red Square. That definitely helped keep my kiddo engaged. I also really enjoyed running into a number of friends and colleagues as we moved from one photo opp to another; that made the event even more fun."
—Jamie Wilson, Senior Communications Specialist
"I loved the activities for kids that helped keep them entertained while one adult waited in line. I have a 3 and 5 year old and they were both entertained for the 2 hours we were there!"
—Monica Serrano, Department of Pharmacy
"We had a blast at UW Photo Day. It was very special spending time with my family and having our photos taking by professional photographers. The event was very well organized with clear communication. Lauren Updyke is a star! Thank you for organizing this wonderful event!"
—Ellie Huynh Du Sun, Business Manager
---
Preview a few of the thousands of standout shots taken at UW Photo Day:
---
How about a crazy coincidence to start? Photographer Amber Buehler shares the story behind these two photos, taken in the same Memorial Way location a full year apart: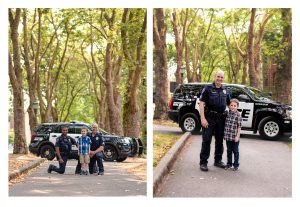 "Last year this officer from the University of Washington Police Department was driving by and asked what was going on. I told him we were taking photos and to pull his car in and I'd take a photo of him and his partner. My line was really long at the time so I asked the next person in line if they were okay with me taking a moment to photograph the officers. They happily agreed and asked if their son could get a photo with the officers. Everyone had a fun, feel-good moment.
"Fast forward to this year and I'm taking photos again and the same officer drives by (minus his previous partner) and says hi. I told him to pull over again so we can take another photo. I explained to the family that was next in line that I was going to take a moment to photograph the officer. Turns out they were the same family that was next in line last year and asked if they could have another photo with their son.
Total coincidence and a fun story! I hope to see them all again next year."

Sindea Kirk snapped this photo of a UW family posing with Dubs!
---

"Thank you so much for this opportunity," said photographer Jes Camarillo in reaction to her UW Photo Day experience.
---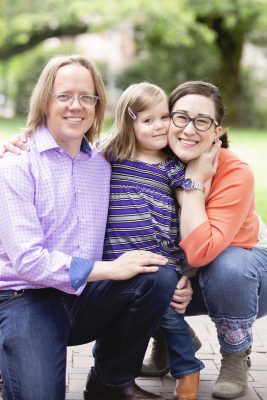 Photographer Shylynn Dewey captured this tender moment in The Quad.
---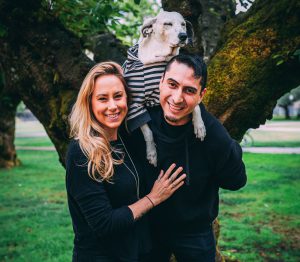 UW Photo Day gave all Dawgs a lift—some literally, as in the above photo by photographer Andrew Lai.
---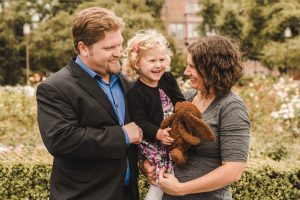 "One thing that we loved about UW Photo Day was seeing families and people all dressed up and excited for photos!" said photographer MXT VISUALS, who snapped the above photo near Drumheller Fountain. "It felt great to give back to the community and to make people feel special throughout the day."
---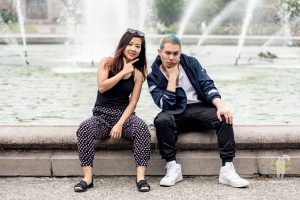 Photographer
Jill Danseco
captured the above shot. We can almost feel the misty spray from Drumheller Fountain!
---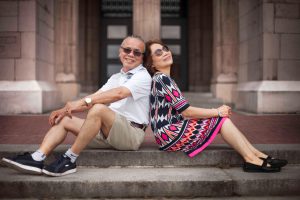 "It was such a pleasure working with the members of your community and I hope to see many faces again," was photographer Amanda Amphlett's reaction to this community-wide event (her photo features above). "Thank you for making it out and for the wonderful experience working with the family and friends of the University of Washington."
---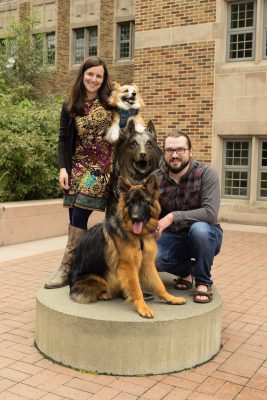 Photographer Alyssa N. Collister, a senior at UW, said, "One thing I love about photo day is getting to meet fellow dawgs past, present, and future!" Her shot above of the Husky statue at the HUB backs that up!
---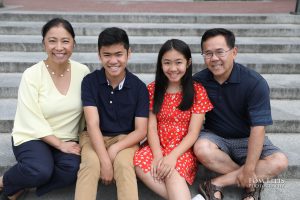 The above photo by Tom Ellis captures the essence of the day—a family affair!
---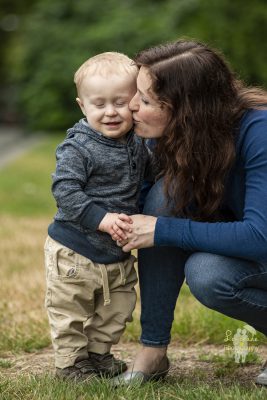 Some of the best UW Photo Day moments are the candids—like the shot above captured by photographer Jill Danseco.
---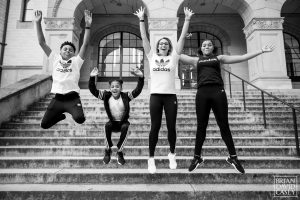 "What I loved about UW Photo Day was capturing the expressions of the little ones. You just never know what funny/cute expression they're going to give me." —Photographer Brian David Casey
---
Keep an eye out for an email with links to all photos in September!