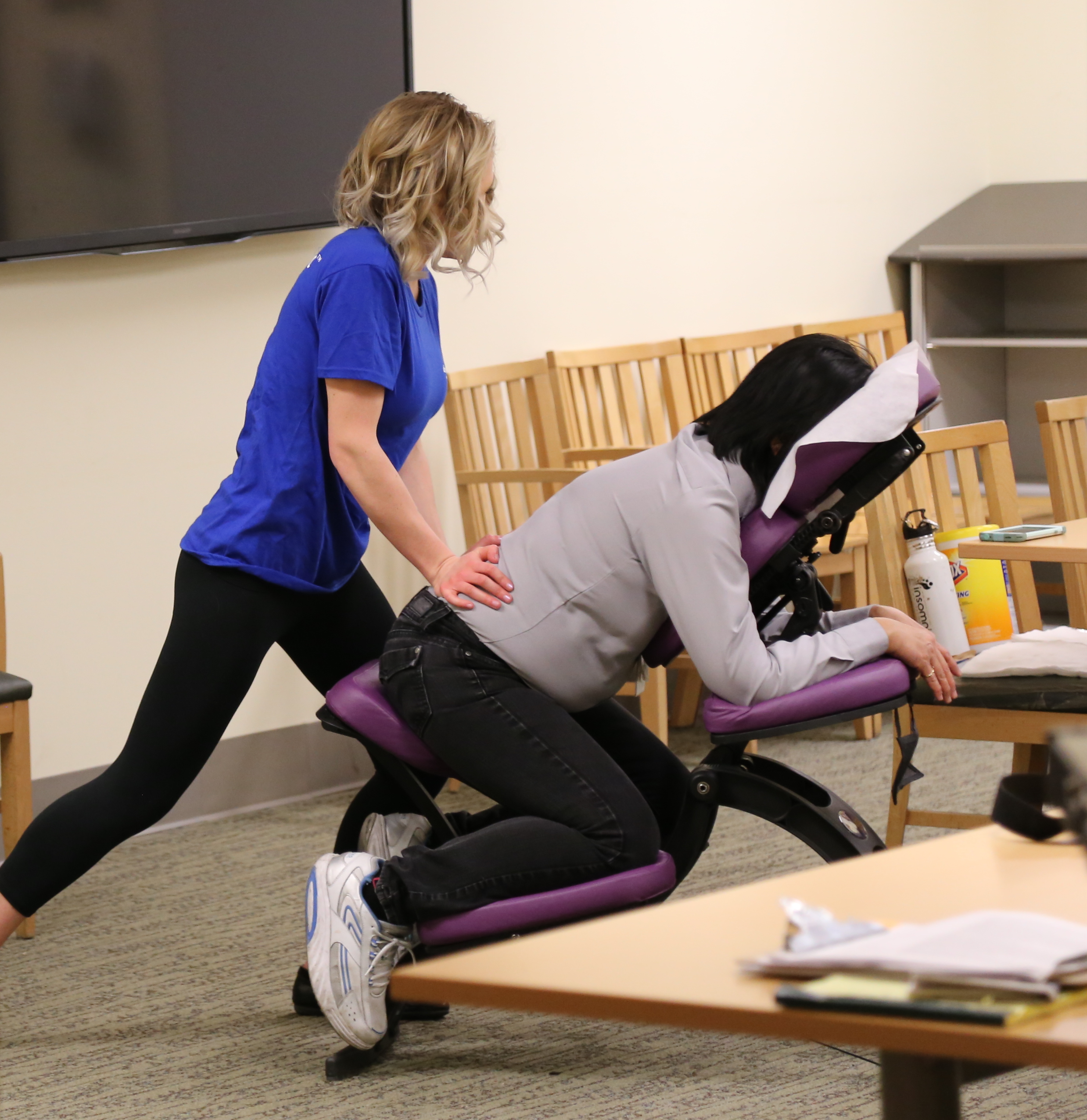 Relax and Get a Massage at Work!
The employee massage program at Harborview Medical Center serves to provide employees with therapeutic massage in the workplace at Harborview. This program makes booking and actually getting a massage that much simpler! Being able to schedule a massage into your lunch hour or for the last 15 minutes of your day at work takes out the hassle of making an appointment elsewhere. Our partner Dreamclinic is a trusted brand for wellness that provides quality therapeutic acupuncture and massage therapy at workplaces. You can learn more about Dreamclinic here.
Location
Floor 5 Center Tower, Room 60 (5CT-60)
Full Menu
10 min massage – $15
15 min massage – $22
20 min massage – $28
30 min massage – $39
45 min massage – $61
60 min massage – $78
Schedule
Wednesdays & Fridays: 10:00 a.m to 4:30 p.m.
Thursdays:  1:30 p.m. to 8:00 p.m.
Every second Saturday of the month:  1:30 p.m. to 8:00 p.m.
Book now!
Book online immediately at this link: dchmc.fullslate.com
You can book up to 15 minutes in advance of an appointment and a 24 hour notice of a cancellation is requested. You can even gift a massage to a co-worker!
Payment
Payment is collected at the time of the service, and Dreamclinic accepts all credit, debit, HSA & FSA cards. Cash or checks are not accepted. The most economical way to pay for massage is to buy a 2-hour package ($140) that is used like a punch-card, in 5 minute increments.
Questions or Concerns
If you have any questions, please contact your Dreamclinic team at 206.525.0726 (8:00 a.m. to 5:00 p.m., Monday through Friday) with any questions.Your Dreamclinic team is here to help you feel great!