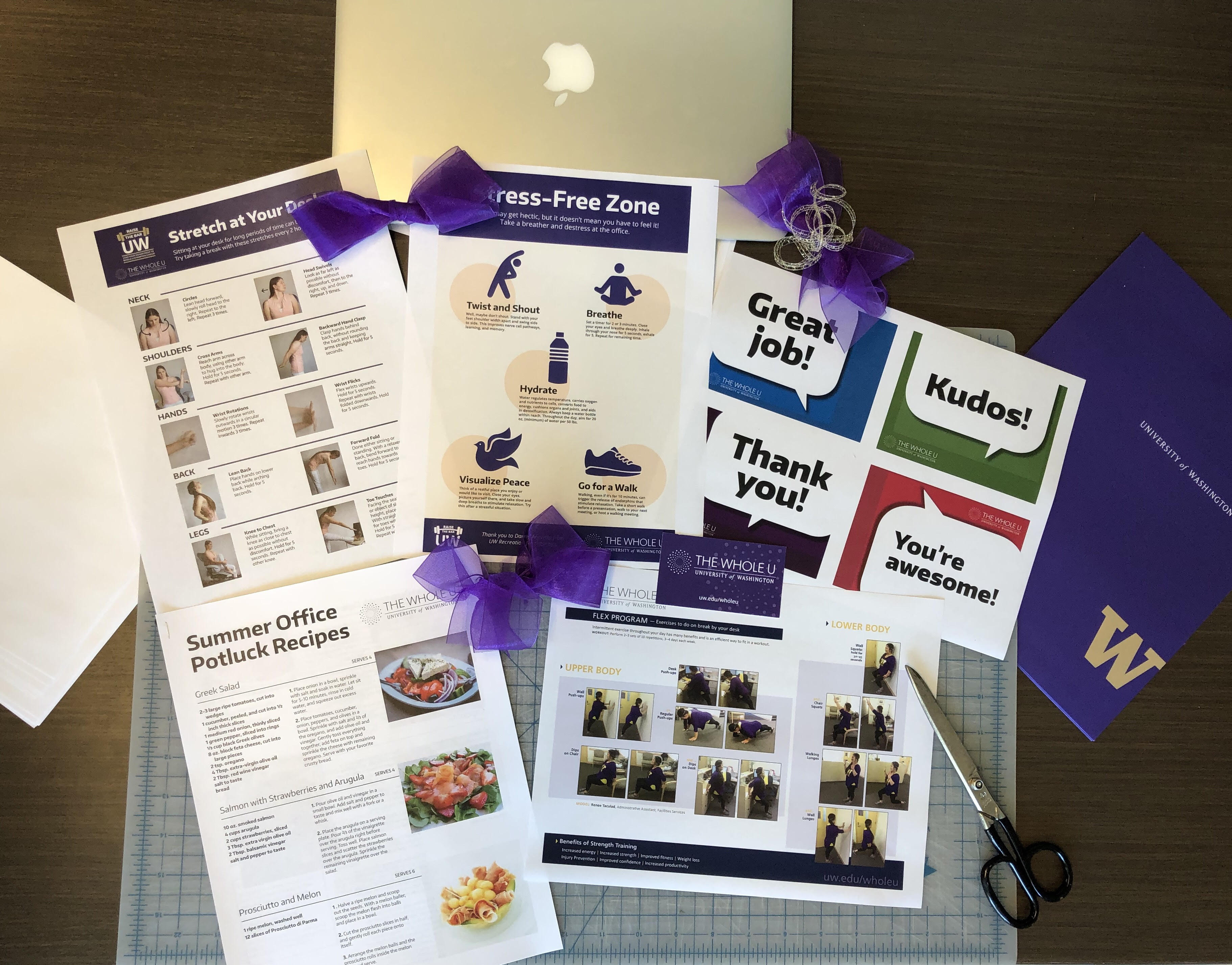 The Whole U wants to give you or your team the most support and resources to accomplish your summer wellness challenge. So we have put together The Whole U Fit Kit, a series of plans and programs—via pdf—targeting the five focuses of the challenge. These pdfs are encouraged to be placed in an area in your offie for you and your colleagues to participate in. To access the material, simply register and print out the pdfs.
The Whole U Fit Kit—Raise the Bar Summer Wellness Challenge
---
Sitting in an office all day can take a huge toll not only on your health, but also your productivity. Giving yourself stretching breaks can increase blood flow and relieve muscle tensions to make you feel more relaxed. Register to know how and when to best stretch during work.
---
We all understand how easy it is to press an elevator button or to take the escalator. However, taking the stairs every chance you get has powerful health benefits. It also increases your steps per day! Register now to receive a stair stepping plan to feel stronger and better!
---

Nutrition is equally important as staying physically and mentally active. What better way than to get your body fuelled than to have an office potluck! Don't hesitate to impress and be impressed by your colleagues and all the delicious, healthy food. Remember to register to access all the fun recipes for your next office potluck.
---
It is so important to share gratitude and spread kindness in your workplace. The Whole U has you covered with these fun and easy to use WOW cards. Don't forget about the wonderful people who surround you at work by letting them know how much they mean to you. Register, print out the cards, and share notes with everyone around the office!
---
Stress is sometimes necessary to optimize productivity and performance at work, however, too much can be detrimental to your health and body. Therefore, creating a stress free zone in the workplace allows people to breath and relax for a bit.  Register to view these office de-stressor exercises and more.
---
Got no time to hit the gym? No worries!
You can workout at your desk with these strength exercises throughout the day. By doing this, you can also feel more energized for your next work project or task. Always prioritize your health by treating your body and mind with the time and fuel it needs. Enjoy these workouts by registering and printing out the pdf for your office!