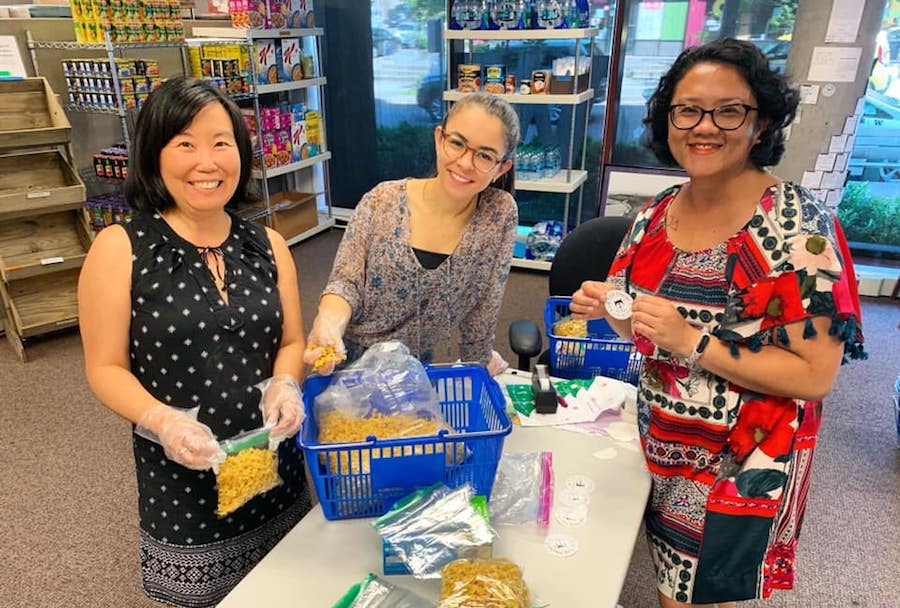 Volunteering at the UW Pantry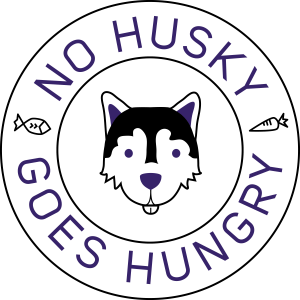 The UW Pantry is part of UW's Any Hungry Husky program which aims to mitigate the social and academic effects of campus food insecurity. By providing students, staff, and faculty with access to shelf-stable, non-perishable goods and community resources at no cost, the program aims to lessen the financial burden of purchasing food and supplement nutritional needs.
In the US, an estimated 15-25 percent of college students do not get enough food due to affordability and other costs associated with a college education. Food insecurity negatively affects physical, mental and emotional health, making it difficult for people to perform well at school and work. Any Hungry Husky relieves this issue by providing nutritious, wholesome food to anyone in the UW community.
The Whole U is honored to help staff the pantry with weekly, lunch-time volunteers!
---
Interested in ongoing volunteering at the UW Pantry with The Whole U? Here's how it works!
All volunteer times are Tuesdays, Wednesdays, and Thursdays from noon to 1:00 p.m.
All volunteers will help staff the pantry at its location in Poplar Hall. Pantry staff will briefly train you on location. How you spend the hour will depend on the pantry need that day.
Register to volunteer by clicking the links below for available dates:
Additional April dates will be posted in mid-March!
---
Here is a list of high-demand items that the pantry always needs:
Canned tomatoes, mixed vegetables, mushrooms, beets, peas, carrots
Pasta sauce (anything from marinara/traditional to alfredo/vodka/pesto)
Cooking oils (olive oil, canola oil, vegetable oil)
Vegetable broth
Canned fruit (e.g., peaches, pineapple, mandarin oranges, pears)
Canned soup (especially vegetarian)
Boxed milk, evaporated milk, and unsweetened alternative milks
Fruit jams/preserves/jellies/marmalades
Boxed mac + cheese, other ready-to-eat meals
Household Items (e.g. bar soap, toilet paper, paper towels, laundry detergent pods or powder)
Canned meats (e.g., sardines, chicken, beef, pork, etc.)
Stocks, bases, and sauces (e.g., curry sauce, canned coconut milk, soy sauce, miso base, etc.)
Food appropriate for diverse diets, including halal, kosher, gluten-free, vegan, vegetarian, etc.