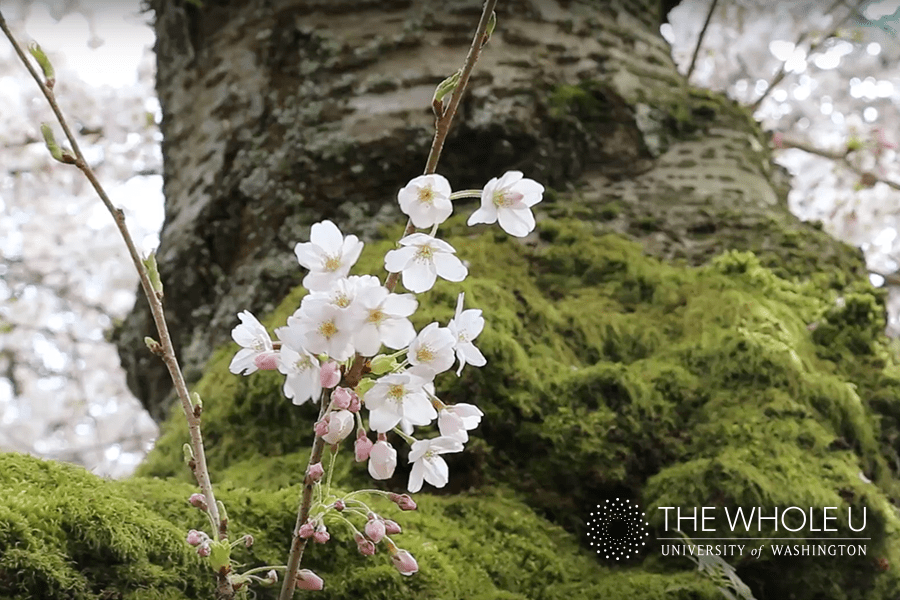 Growing Together: Annual Report and Survey
By and for the University of Washington, The Whole U launched in January 2014 to foster community, promote holistic wellness, and share with faculty and staff the many benefits of working at UW.
The Whole U grew in 2018, engaging 12,327 unique participants in 204 events while reaching record virtual participation. We invite you to view the full recap of our fifth year here. As a way of looking back on all we've achieved together—and to get excited for what's ahead—we invite you to view this video highlighting how The Whole U brings wellness to work.
---
---
We hope you'll share this widely with friends and colleagues—especially if you've participated in past events! Below, find a closer look at the program by the numbers from our annual report: how we engaged you and how you engaged us.
---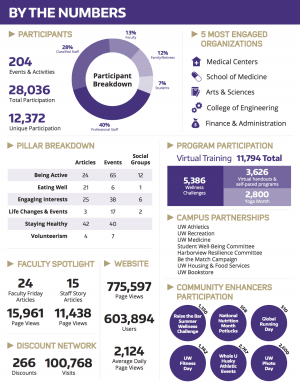 ---
Each year, The Whole U also conducts a community interest survey to ensure our program is reflective of the interests and concerns of the community we serve. Last fall, we surveyed past Whole U program participants about the types of events and activities they'd like to attend in 2019 as well as the topics that most interest them.
Respondents were especially keen on more programming around arts and crafts, with traveling as a another top interest (don't miss our rolling #UWtimeoff photo contest!). Look for more programming and content of this kind in 2019!
Mindfulness and wellness in body and mind also remained top interests for program users, while food and cooking, finances, and volunteering were top interests when it came to topics that intersect work and life. We were also thrilled to learn 78.6% of respondents feel The Whole U is a "very important" element of their experience working at the UW.
---
Top cultural interests: arts and crafts, traveling
---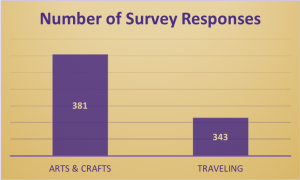 ---
Top 5 wellness interests: mindfulness, happiness, strength training, yoga, women's health
---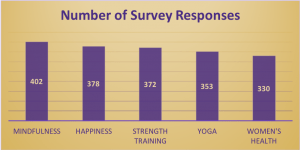 ---
Top 5 work/life interests: food, retirement savings, budgeting, volunteering, savings
---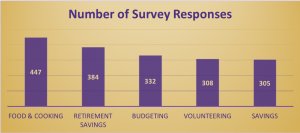 ---
---
Thank you for your continued support and help spreading the word about The Whole U as a resource and news source serving the wider UW community. We look forward to an exciting year ahead. Follow us on Facebook, Twitter, and Instagram to stay updated on all Whole U activities, events, and discounts as well as content and contests!