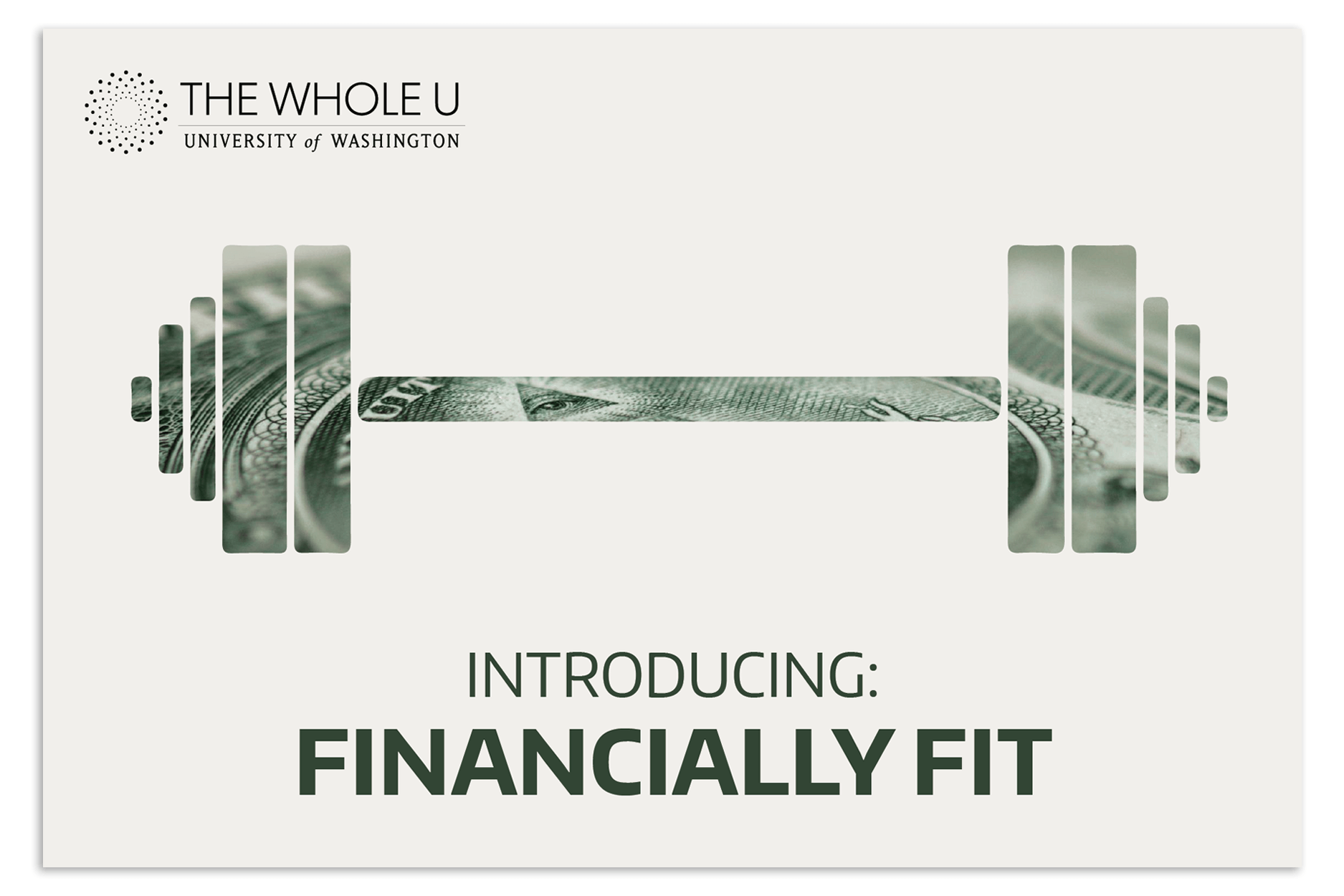 Get 'Financially Fit' with The Whole U's newest pillar
Money may not buy happiness, but studies suggest there is a clear link between one's financial fitness and overall health. When bills pile up, so does stress—and matters of debt and mental health all too often become easily intertwined.
No matter how you define overall wellness, sound finances lie at the heart of your ability to achieve it. The ability to adequately provide for oneself and others is an essential to self worth and one's ability to self-actualize.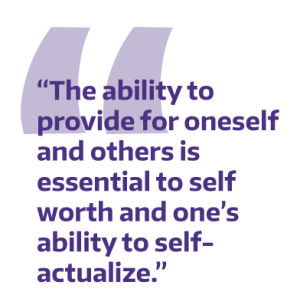 Whether your goals are short-term—such as being able to afford that new pair of running shoes or budgeting for the foods you know will keep you functioning at your very best—or long-term—such as buying a house and saving for retirement—the extent to which you are able to reach your goals runs parallel to how healthy your finances are.
That's why The Whole U is proud to announce the launch of its newest program pillar: Financially Fit.
Through partner programming, workshop events, and web content, Financially Fit will further our commitment to helping members of the UW community get the most from life by achieving greater financial security and, through that, personal growth.
From understanding credit and ditching debt to discerning scams and understanding home financing, Financially Fit programming will be supported by partnerships with Fidelity Investments, Homestreet Bank, WSECU, and Inspirus.
No matter where you are in life and what your financial goals are, you'll now have greater access to resources that go well beyond penny-pinching to offer you insight into how to plan and prepare for whatever lies ahead.
Many of these partner relationships were created by UW Benefits and should be familiar to you. Over the next few months, we will be reintroducing them on The Whole U website and working closely with them to ensure their financial education offerings meet our campus community needs.
We are starting with HomeStreet Bank, which provides discounts on mortgage fees, advice from home-buying experts and hosts the annual Home Improvement Fair each spring.
Whether you're buying your first home or just need a refresher, Homestreet Bank will be bringing a series of seminars to locations across the UW this spring exploring:
Today's real estate market
Role of the real estate agent
Pre-approvals vs. pre-qualifications
Mortgage applications, home inspections, and appraisals
Feeling financially flexible can be one of the best things you do for your overall health. So whether you are…
Worried about credit
Keen on eliminating debt
Interested in reaching your life goals sooner
Looking to buy, refinance, or maintain a home
Unsure of how to protect your savings
Wondering how to invest your money
Eager to start saving for a meaningful retirement
Looking to make the most of your retirement savings
…focusing on the financial side of your personal wellness can be one of the surest ways to feel secure when embarking on other paths to greater fulfillment. We can't wait to help you get to wherever you are going!