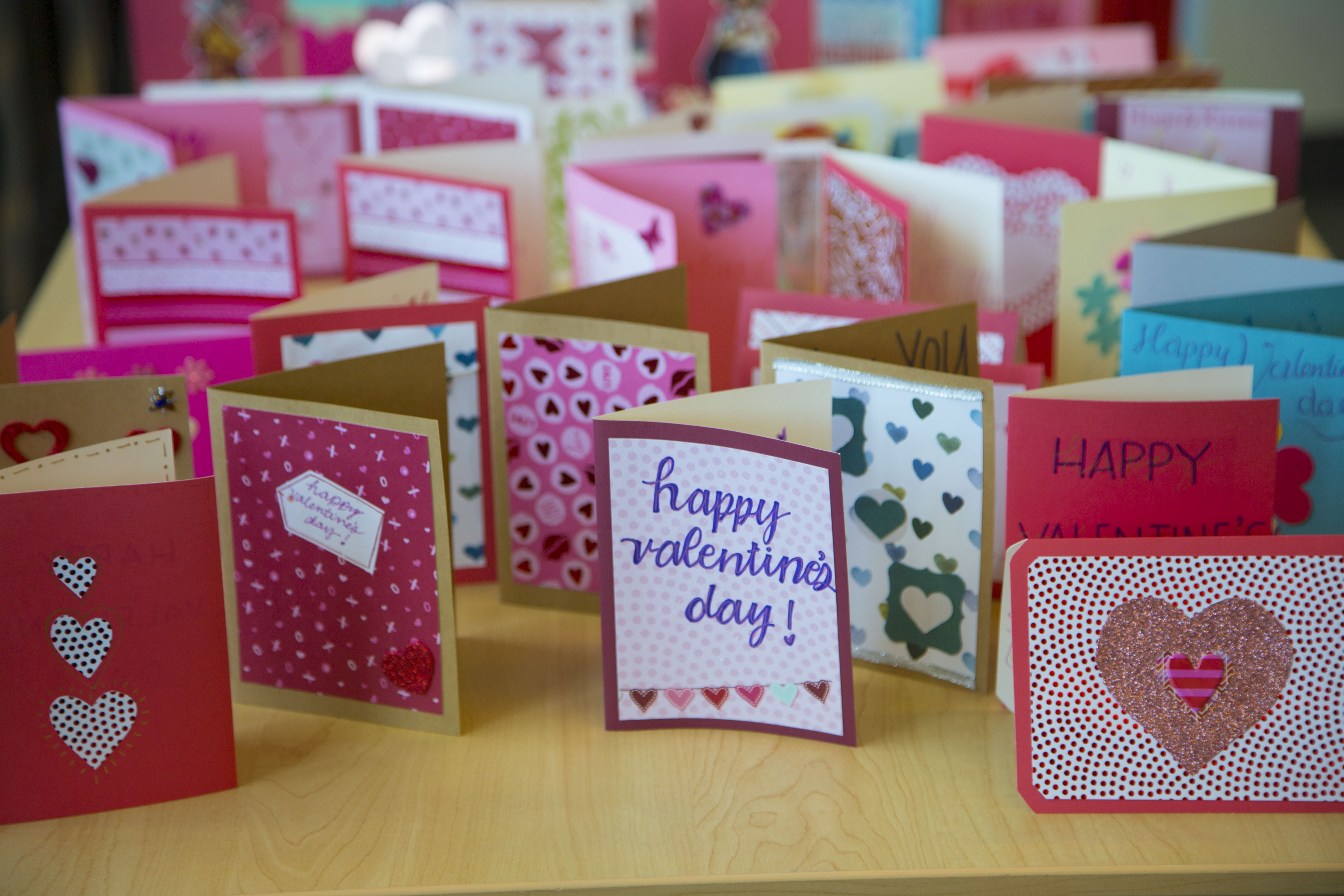 UW crafts 650+ cards for patients at UWMC
Neither snow, nor sleet, nor slush will keep the Valentine's Day mail at UW Medical Center. On Thursday, more than 650 Valentine's will be delivered to inpatients—each card handcrafted by a member of the UW community. Plaza Café staff will be putting a Valentine on every patient's meal tray on the 14th—what UWMC Art Program manager Karen Neuhard-Forsythe calls "a sweet visual dessert" for those spending Valentine's Day away from home and apart from loved ones.
"Many patients are not from the Seattle area and are at times away from home for weeks or months due to acute conditions," Neuhard-Forsythe says. (UWMC provides highly specialized healthcare throughout the WWAMI region Washington, Wyoming, Alaska, Montana, Idaho.) "Something as simple as receiving a special card is often a very welcome gesture and can make a positive impact on a person's day."
UWMC's Arts in Healing program sponsors the Valentine card making project in partnership with The Whole U, inviting members of the UW community to convene and connect while crafting for a common cause. Check out a sampling of their handiwork below and see what they had to say about participating in an event that has become an annual UW tradition.
---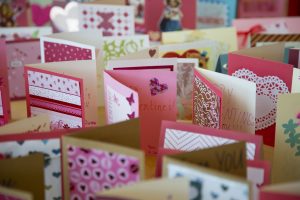 "Love this annual event! I enjoy knowing—hoping!—I am making an impact on someone who may not 'feel the love' on Valentine's day," said Chris Pennington, Safety Analyst with Facilities Services. "There's an added bonus since I usually attend/participate in this event with a few of my coworkers so love spending quality time with them!"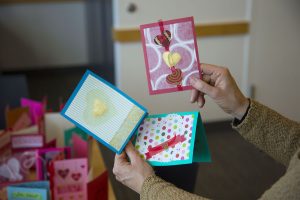 "I so love doing something creative for other people," said Luanne Armstrong, a Budget/Fiscal Analyst at UW Radiology. "And most people I talk with at this event love doing the same thing."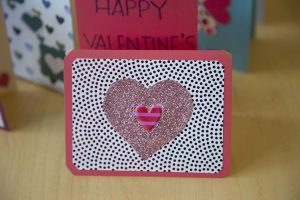 "It is amazing to make Valentine's Day cards to share with others," said Hillary Walker, a Budget Fiscal Analyst with Grant and Contract Accounting. "And it's nice that you get to take one home for yourself."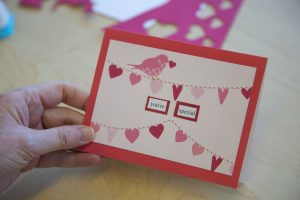 "This event was for a sweet cause and also acted as a relaxing mid-day mood booster…loved the gentle instrumental music!" said Alison Wattles of HS ACAD SVC & FACI. "Thank you for including one at the HUB, it made the event very accessible for me."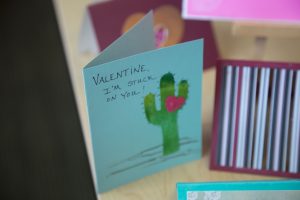 "This has become a tradition for many in our workplace [and] we appreciated the choice of locations (we are off campus near the Tower)," said Susan Brower of UW Radiology. "It's a fun event to do with colleagues (and to meet new colleagues). We learned more about the way the cards are distributed and really appreciated learning about this and felt good supporting the endeavor. Very well-organized with lots of materials. Really fun to see the creative results!"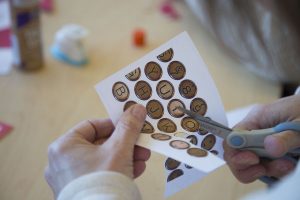 "Love this event and brought 4 others from the office," said Mary Moran, a Recruiter with Campus HR Operations. "We had a great time—looking forward to next year!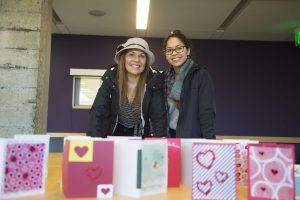 ---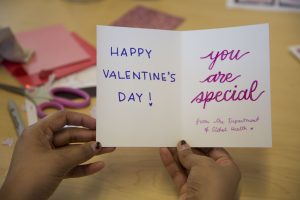 ---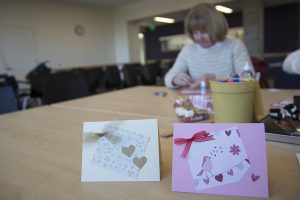 ---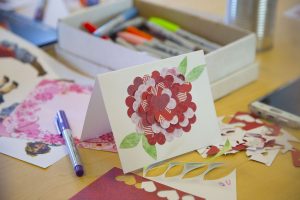 ---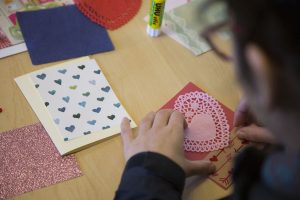 ---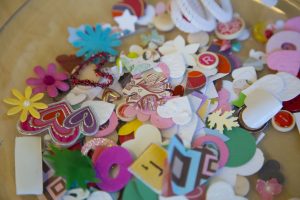 ---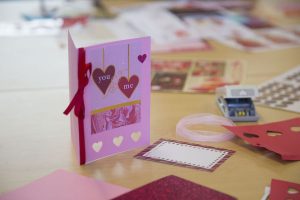 ---
The Arts in Healing program offers intentional, therapeutic art and music interventions to address the physical, emotional, cognitive, social and spiritual needs of patients, families and caregivers .
The Arts in Healing program has the power to positively impact a patient's healthcare experience and healing process. These services are free and no artistic or musical abilities are needed. This nationally recognized program supports thousands of patients and families every year across all units of the medical center. The Arts in Healing program relies heavily on philanthropic support to fund its activities and staffing. To make a gift of support, please visit their website.