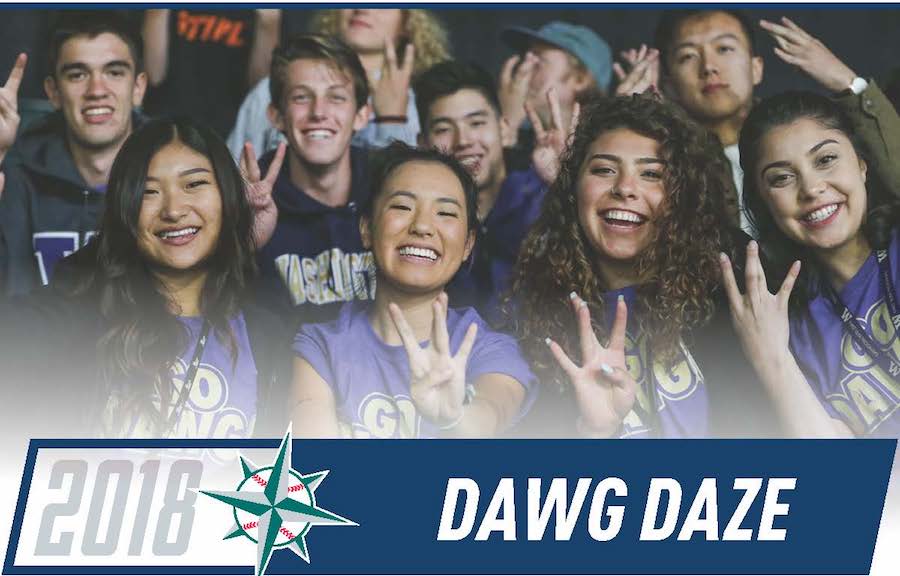 Dawg Daze goes to the Mariners and Sounders!
Did you know the University of Washington has one of the largest weeks of welcome in the nation? We host over 250 academic and co-curricular events through the first week of the school year! To get a glimpse of Dawg Daze from a student perspective, check out this Dawg Daze Video. Dawg Daze not only welcomes new students, but also welcomes returning students, staff, and faculty back to campus.
Join us for Dawg Daze and enjoy discounted tickets to the Mariners and the Sounders! Discounted tickets are available to the whole UW community and include a FREE Seattle Mariners Dawg Daze T-shirt! Different t-shirt sizes are available for the Mariners game while supplies last. Grab your Husky friends and family and join us as we kick off the school year with the beloved Seattle sports teams!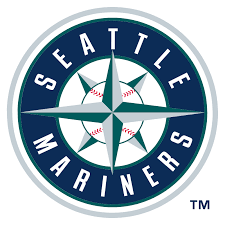 Seattle Mariners vs Texas Rangers
When: Thursday, Sept 27, 7:10 p.m.
Where: Safeco Field
Ticket Pricing: $17 view level (normally $25), $35 main level (normally $45)
How: Click here to get your tickets and enter promo code DAWGDAZE
Deadline: Must purchase tickets by Wednesday, Sept 26, 5:00 p.m.
Receive a FREE Dawg Daze t-shirt when you purchase through this special offer (while supplies last). Redeem your t-shirt by bringing your ticket to Section 339 before the end of the 3rd inning.
---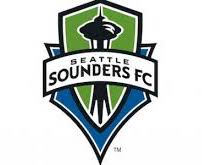 Seattle Sounders vs Colorado Rapids 
When: Saturday Sept 29, 1:00 p.m.
Where: Century Link Stadium
Ticket Pricing: $22 (normally $36)
How: Click here to get your tickets and enter promo code DawgDaze18
Thanks to all the staff and faculty members across the UW who work to make Dawg Daze a success. We look forward to celebrating with you at the game! For any questions about the events or for any issues purchasing tickets, please email dawgdaze@uw.edu.