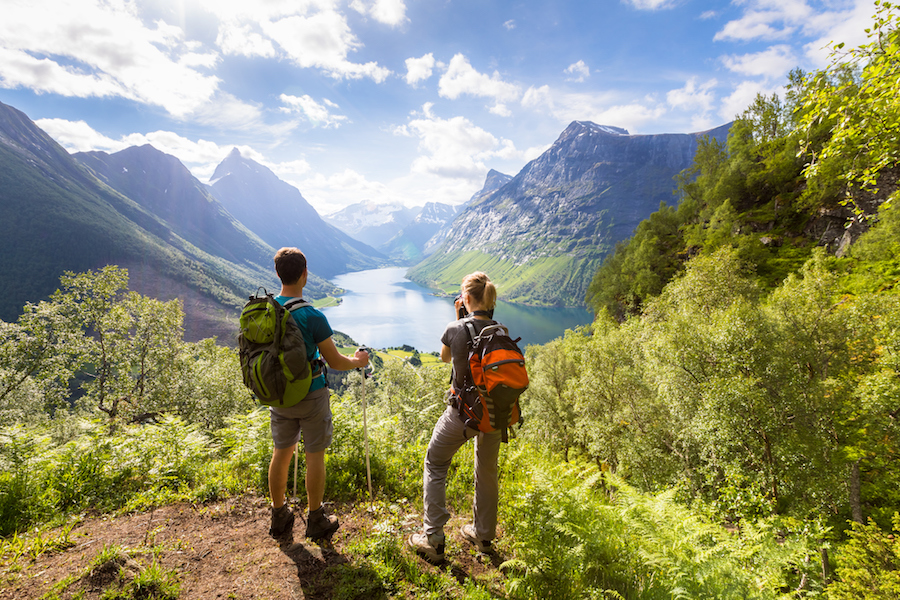 Enjoy the outdoors like a PNW expert!
Living in Washington, you learn to roll with the rain and appreciate every sunny day. And when it's sunny we really appreciate it. With truly spectacular weather ahead we're excited to welcome local experts—and their books—to the U District. Get inspired to make the most of the beautiful days with advice from our favorite local pros.
Check out a fire lookout
Did you know our state is home to a wealth of fire lookouts? By their nature—overseeing the surrounding forest—these simple, practical structures offer some of the most spectacular area views. They also have a lot of historical interest. Did you know Jack Kerouac spent the summer of '56 at the lookout on Desolation Peak?
Not sure which one to work into your hiking rotation? On May 16, we're proud to welcome Seattle native and local fire lookout expert, Amber Casali. Her new book, Hiking Washington's Fire Lookouts, is the only current guide to these scenic spots in our state. Come by to say hi, hear her speak, and get recommendations for breathtaking local lookouts.
---
Hike the Pacific Crest Trail
How lucky are we to have the 2,650-mile Pacific Crest Trail (PCT) right in our own backyard? Officially designated in 1968 and more recently made famous by the book (and later movie) Wild, it's a titan of a trail that takes you from U.S. border to U.S. border through 25 national forests and 7 national parks. However, you don't have to travel the whole thing to enjoy it.
On May 30, Seattle-based adventure and travel photographer Philip Kramer visits our U District store for a discussion of the latest title in his PCT series, Hiking the Pacific Crest Trail. These up-to-date guides are specifically geared toward section hikers and offer tons of useful info. He's thru-hiked the entire trail himself and makes a fantastic reference for all of your PCT questions.
---
Take a dip in a swimming hole
May is shaping up to be a fun and active month, but don't forget to take time to relax as well. On June 7, Anna Katz and Shane Robinson share 70 of their favorite places to stop for a refreshing dip at the discussion for their new book, Swimming Holes of Washington.
Take the family for a picnic and a paddle, grab your outdoorsy friends for a challenging hike to a lush oasis, or start planning a rejuvenating solo excursion. We appreciate their insider tips and emphasis on clean, clear water and natural beauty. As the temperatures rise and summer starts to settle in, a trip to a swimming hole couldn't sound more enticing.
---
And don't forget to join us at UW Fitness Day!
Meet up with us on May 2 for UW Fitness Day. This historic workout at Husky Stadium takes place from 12pm – 1pm and includes 40 fitness stations where you can experience an array of different exercises including strength training, salsa dancing, tai chi, yoga, and more with helpful guidance and encouragement from 40 UW coaches. Over 1,200 people have already signed up! Make sure you reserve your spot.
It's time dust off your trail shoes and get outside. Have an amazing, adventurous spring, Huskies!