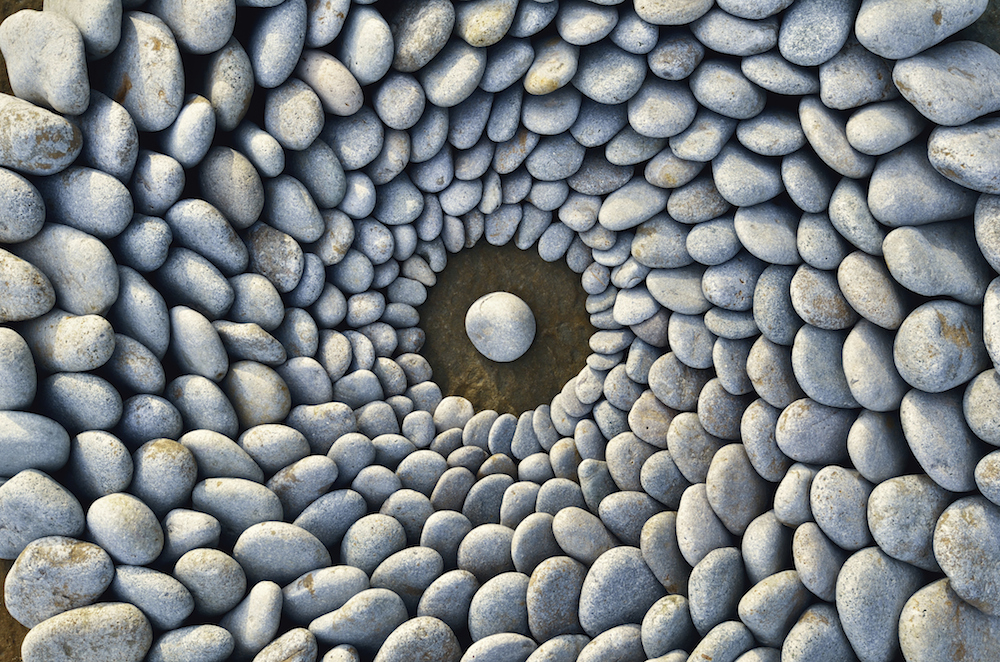 Combine Mental & Physical Health at UW Fitness Day
When it comes to wellness, physical health is often prioritized over mental health. While physical health is an important component of our overall wellbeing, mental health is another large aspect that at times is considered as an afterthought, if even at all.  Speaking of mental health, mindfulness is one method that has been shown to vastly improve mood and also have an enormous impact on the physical body.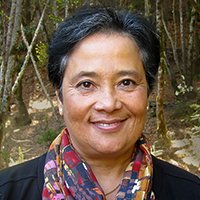 At UW Fitness Day, our goal is to emphasize the importance of both components by connecting our minds and bodies through a mindfulness exercise led by Bonnie Duran, Dr. PH, to end our workout.
We caught up with Duran, associate professor in the Schools of Social Work and Public Health, for her answers to questions about what mindfulness is, the benefits of mindfulness practice, how to start your own mindfulness practice, and what to expect at UW Fitness Day May 2.
What exactly is mindfulness?
Duran subscribes to the standards of the Internal Mindfulness Teaching Association (IMTA), serving on its advisory board. The IMTA defines mindfulness as "the practice of maintaining a nonjudgmental state of focused, open or complete awareness of one's thoughts, emotions, and experiences on a moment-to-moment basis."
Eastern religions and spiritual institutions have been practicing mindfulness for more than 2,600 years. It is only more recently that mindfulness has gained popularity in Western cultures and has integrated with Western science. In highlighting the benefits published through Western research, Duran reminds us that it is crucial "to acknowledge the tradition and roots of this practice, and give a deep thank you to the Global South for sharing it with us."
What are all the benefits of mindfulness practice?
For Duran, "mindfulness trains your brain to approach situations in a calmer, more composed manner. It teaches you to acknowledge your emotions and feelings, and to then let them pass without attaching a judgment to them." It is after we acknowledge our emotions that we can evaluate situations without a distorted view.
When we are able to stay present in our thoughts, we start to experience the many mental and physical benefits of the practice. A few of the mental and emotional benefits of mindfulness practice include reduction in stress, anxiety and depression, increased self-compassion, and self-regulation of emotion. Physical benefits include improved sleep quality, improvement in stress-induced inflammation and pain management, and increased body awareness. These are only a few of the numerous benefits that many people have experienced, the list goes on and on!
Where and when do I practice?
One of the great things about mindfulness is that it can be practiced any where at any time. You can even do it at your desk by closing your computer and eyes and breathing deeply. You can do it alone, be part of a group, or even listen to a guided mediation online.
There are so many great free resources; mindfulness is accessible to everyone. The UW even offers self-compassion and meditation classes at discounted rates for faculty, staff, and students. Mindfulness does not need to be a large time commitment. In fact, spending just a few minutes a day practicing mindfulness can have exponential benefits.
How do I start?
If starting a mindfulness practice feels daunting at first, Duran has some simple advice for getting started. "Take the position everyday, at least once a day, and see how long you can do it. Some days will be five minutes; some days it may be an hour." Or break it into smaller 2-3 minute sessions throughout the day. The most important aspect of mindfulness practice is to "make a commitment to yourself to sit still with a full body awareness and breath awareness every day."
Duran reminds us that acknowledging our emotions without judgment can be challenging at first, but it's important to remember that "our unique ability to feel connects us as humans, but our feelings don't define us."
So, who is mindfulness for?
Mindfulness is for everyone! We are all capable of being more mindful throughout our everyday thoughts and interactions.
What does mindfulness at UW Fitness Day look like?
 Duran highlights what you can expect to experience during the mindfulness session at UW Fitness Day, sharing:
"To calm our bodies and minds after the physical exertion, participants should expect 5-7 minutes of guided full body and breath awareness meditation. In a full body awareness scan, we will all sit on the field and feel for where the breath is most prominent and focus attention to those spots. We also take the time to thank ourselves for prioritizing our health and reflect on how good it was to participate in Whole U program. We will acknowledge the importance of our intention of the day—to be healthy.  We will remind ourselves we are good as is, and thank our bodies for providing the vessel for today's activities."
 So what are you waiting for? Join Duran, the UW Community, and the Whole U at Fitness Day for a complete mind and body workout. Register here! Looking for more reasons to join us for UW Fitness Day? We've got seven. And don't forget to bring one non-perishable, shelf-stable food item to support Any Hungry Husky.
 A very special thanks to US Bank, UW Medicine, University Book Store, UW Athletics, UW discount fitness partners, AT&T, KIND Snacks, and Coca-Cola for partnering with us to sponsor this event.