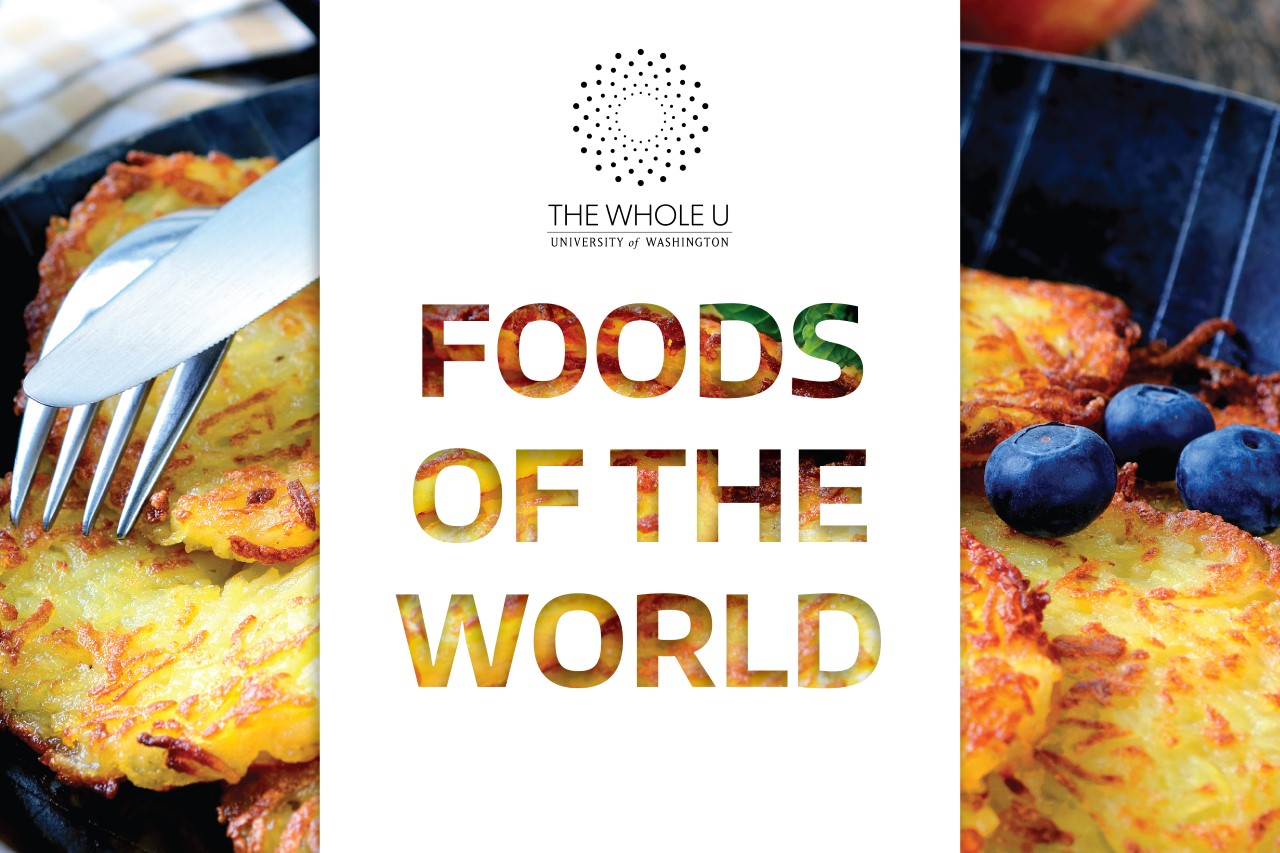 How to Make German Kartoffelpuffer
Kartoffelpuffer (German potato pancakes) bring back fond memories of Germany for me. Throughout my childhood and young adulthood, my Oma (Grandmother) would regularly make these and this tradition is continued by my mother to this date.  I can see my mother now, standing over the stove with the crackling sounds and smells of frying Kartoffelpuffer filling the air.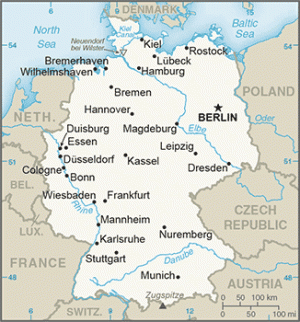 Hot plates of pancakes were set out on the table and we helped ourselves to generous heaps of applesauce. These are always made in big batches because we can rarely get enough of them in our house, we finish them off and stand in line for a second and third helping.
Kartoffelpuffer are made from russet potatoes that are peeled and grated raw.
The shredded potatoes are mixed with egg, finely grated onion, flour, and salt and pepper to taste and then fried to light golden brown. The end result is a crispy exterior and soft interior.
Kartoffelpuffer are traditionally served with apple sauce, but can be served with other fruit compote.
Kartoffelpuffer
Serving size 8 Kartoffelpuffer (German Potato Pancakes)
Prep-time  15 minutes
Cook-time  15 minutes
Ingredients:
4 medium russet potatoes, peeled and grated
1 small yellow onion, very finely grated
1 egg
2 tablespoons all-purpose flour
1/2 teaspoon salt (to taste)
1/2 teaspoon pepper (to taste)
3 tablespoons Vegetable oil for frying (may need to add more)
Instructions:
Prepare for a workout!
Grate your potatoes and onion into a medium-sized bowl with the egg, flour, salt and pepper to taste.
Using a regular spoon to mix it together. Do not let the mixture sit for long, use it immediately.
Heat a few tablespoons of oil in a medium or large non-stick pan over medium-high heat, make sure the pan is hot!
Place 1/3 to 1/2 cup of the mixture (depending on size preference) in the hot pan and flatten into pancakes with the back of a spoon.  Fry on both sides for 3-5 minutes until the Kartoffelpuffer are golden brown.  Place them briefly on paper towels to soak up any excess oil.
Serve immediately while hot with applesauce.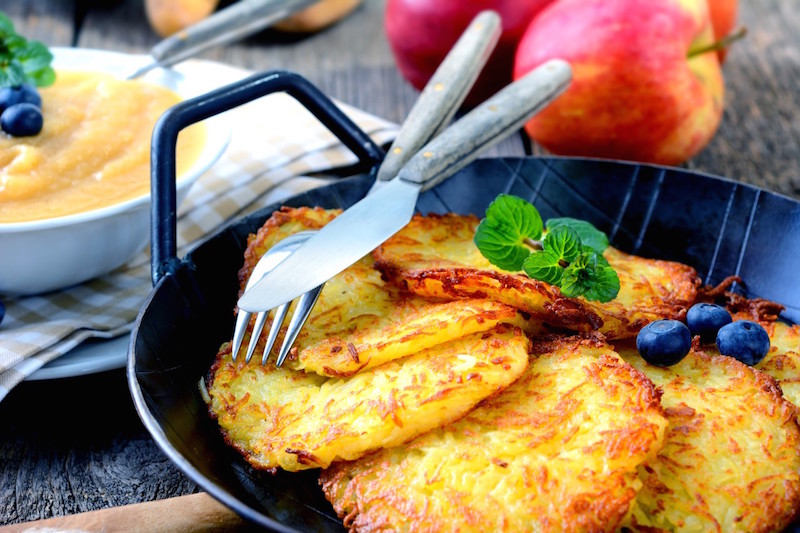 ---

Christina Wilk-Carney is Administrator of the University of Washington Club. Born and raised in Germany, she resides in Seattle with her 6-year old son and husband.