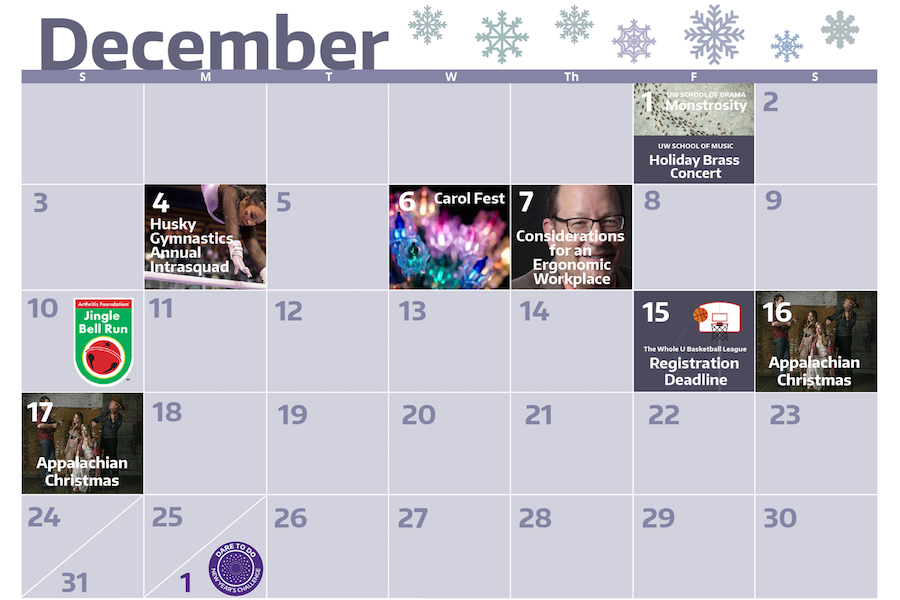 Flip into Winter with December Events
Whether you're eager to get a good workout in before holiday feasting commences or looking for a relaxing escape amid a flurry of end-of-year activity, we've got you covered with a host of welcoming, community-centric events this December around the UW. This month, catch a play or performance, learn to improve your comfort and productivity at work, show your spirit for UW Athletics, or get set to show off skills of your own in our winter Co-Ed Basketball League. However you choose to say farewell to 2017, The Whole U is with you all the way as you turn to the year ahead!
---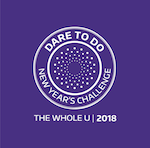 Dare to Do 2018—Register this December
How does a healthier, fitter, happier you in 2018 sound? Good? Great! Impossible? Never! This January, join us for Dare to Do, a 90-day wellness challenge that incorporates our tools, tips, and activities to help set you on track for a successful year. With a downloadable Whole U 2018 Journal and Fitness Passport with free passes to participating gyms, Dare to Do will help guide you to make small changes in many areas of wellness. In January, we will Dare to Move, in February, we will Dare to Improve, and in March, we will Dare to Fuel.
---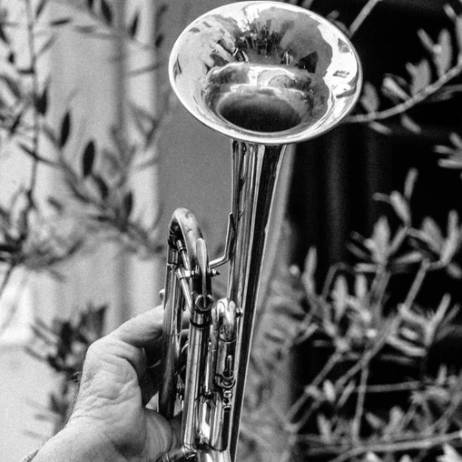 Holiday Brass Concert UW School of Music—Friday December 1
Sound the trumpets! UW Brass is hosting their Holiday Brass Concert at 7:30 pm, Friday December 1 at the University Christian Church. Conducted by graduate student Ross Venneberg, the evening's performance is sure to bring out the season's brassy best with student musicians from UW brass studios will playing compositions by Holst, Bach, Rachmaninoff, Tchaikovsky, Gabrieli, as well as many other holiday favorites. Start December full of holiday spirit, without emptying your wallet: tickets are free!
---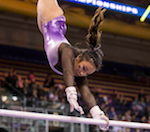 Husky Gymnastics Annual Intrasquad—Monday December 4
Last season UW Gymnastics finished an impressive 8th at the NCAA Championships and are ready to get the 2018 season off to a running start. Join the squad and Head Coach Elise Ray at the Alaska Airlines Arena Hec Edmundson Pavilion Monday, December 4 at 10:00 am as they practice at their annual intrasquad. With free coffee and doughnuts provided, it's the perfect way to start off your week and the winter athletics season! No tickets required!
---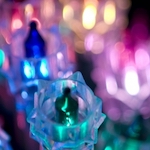 CarolFest UW School of Music—Wednesday December 6
Can't get enough carols this time of year? Check out CarolFest, the popular annual program by the Chamber Singers, University Chorale, University Singers, Women's Choir, Gospel Choir, and UW Men's Glee Club. This year's lineup features seven conductors, six choral ensembles, five hundred singers, four graduate conductors, three choral faculty, two hours of great music, and one impressive grand finale! Catch it all Wednesday, December 6 at 7:30 p.m in Meany Theater. Don't miss out because for all that, tickets are going for just $10.
---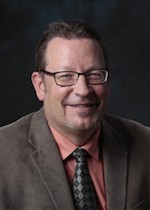 Considerations for an Ergonomic Workplace with Peter Johnson—Thursday December 7
Do you have a hard time feeling comfortable at work? Ever wonder about the pros and cons of a sit-stand desk? You can rest easy after attending a special seminar by Professor Peter Johnson on Thursday, December 7.
An ergonomics specialist who has worked with Microsoft, Hewlett-Packard and Logitech, Dr. Johnson will discuss ways of creating a more comfortable, productive workspace, teaching the mechanics of how to self-assess and evaluate your current set-up as well as sharing strategies for selecting devices to maximize the ergonomics of your workstation. After attending this ergonomic session, you'll never want to leave your office again!
---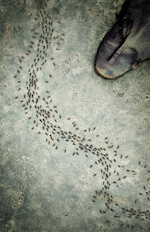 Monstrosity, UW School of Drama—Friday December 1 through Sunday December 10
Join UW School of Drama for their winter production of Monstrosity, an "epic, disturbing, fantastical" retelling of the hero's tale where girls are the heroes, youth are the powerful, and a pair of magical bicycle-riding twins whisper to our deepest, darkest impulses. You'll quickly become invested as you follow the characters' pathway from being conscripted into a teenage fascist training camp run by their parents' killer, to constructing a more peaceful and loving social order.
Catch shows at 2:00 pm and 7:30 pm through December 10 at the Glenn Hughes Penthouse Theatre. Tickets range from pay-what-you-can on Wednesday, December 6, to $10 for students and $14 for seniors, UW employees or retirees, and UWAA members.
---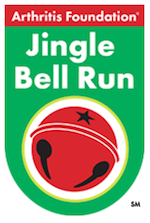 2017 Seattle Jingle Bell Run—Sunday December 10
The 2017 Seattle Jingle Bell Run is the perfect way to get decked out and get into the holiday spirit, while raising funds and awareness to cure America's #1 cause of disability. Put on your favorite holiday costume, tie jingle bells to your shoes and have FUN! Get a team of friends, family, and co-workers together to run or walk, spread smiles and good cheer! Did we mention pets are welcome?
The best part? 100 percent of your registration fee and fundraising efforts benefit the Arthritis Foundation, which is part of the UW Combined Fund Drive and directly funds the UW Medicine Children's Hospital Rheumatology Fellowships. The race kicks off at 8:00 am on Sunday, December 10 at Westlake Center.
---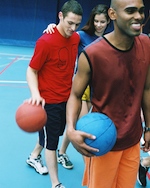 Whole U Co-Ed Basketball League—Register by December 15
Crash the boards this January at the IMA as part of The Whole U's inaugural Co-Ed Basketball League sponsored by UW Recreation. Starting January 10, meet every Wednesday at 6 pm for a 5- to 6-week season that will make the darkest days of winter fly by.
No matter your level of prior experience, this is a great opportunity to bring out your inner athlete with coworkers and meet a host of other friends from across the UW. Registration is FREE and you do not need to be a member of the IMA to participate. Registration for this unique league closes on December 15, so get your team together today to not miss out!
---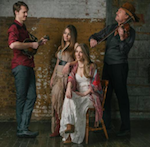 Mark O'Connor's "An Appalachian Christmas"
Saturday December 16 and Sunday December 17
Spend Christmas with fiddler, composer, and Seattle native Mark O'Connor, who once more brings an oeuvre of folk, country, jazz, and classical music to the Meany Hall stage. Joined by members of his family, Mark will perform Christmas classics from his album An Appalachian Christmas as well as his recent Grammy-winning album, Coming Home. The show begins at 8:00 pm on Saturday December 16 and at 2:00 p.m. on Sunday December 17. Tickets start at $49.
---
The warmest of holiday wishes from all of us at The Whole U this December and on into the New Year! Follow us on Twitter, Instagram, and Facebook to learn more about these events and for a look at what's next.