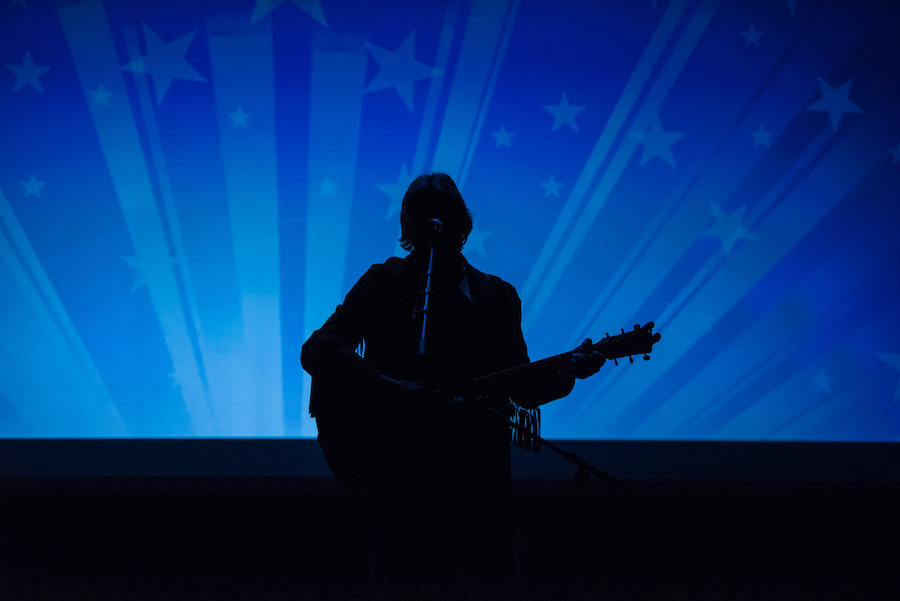 Ovations Performers Light Up Meany Stage
The Sunday before Halloween, The Whole U invited the UW community to celebrate the many talents of the University's faculty, staff, and students. Some performers were sharing hidden abilities for the first time, while others returned to the Meany Theater stage as longtime Ovations favorites. In every case, a unique story shone through, captivating the costumed crowd in attendance.
From heartfelt ballads to beat-breaking dance moves, the afternoon's 15 acts lit up the stage and had the crowd roaring with applause. If you want to know why we call it Ovations, check out a recap of the afternoon's festivities below and then catch full video of the performance at the end of the article!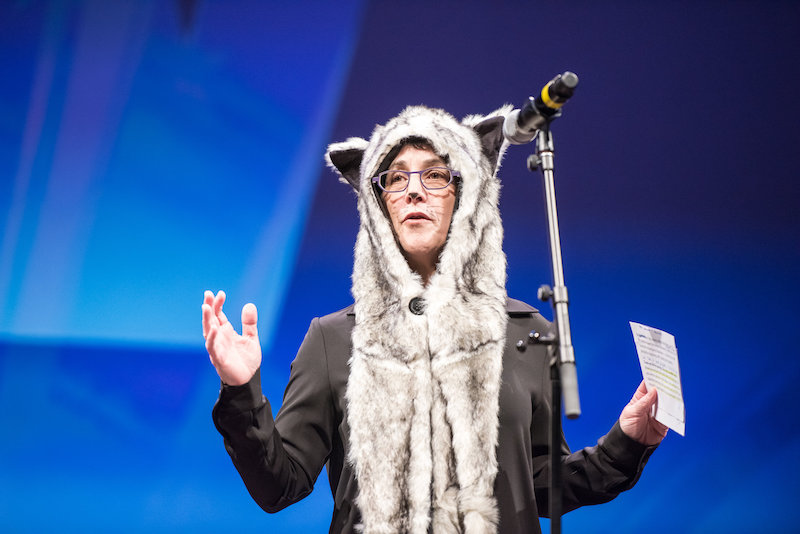 Welcoming all to the 4th Annual Ovations disguised as a Husky, Mindy Kornberg, Vice President of UW Human Resources, kicked off the show, tossing candy into the audience before introducing the host for the afternoon: UW's improv troupe, The Collective.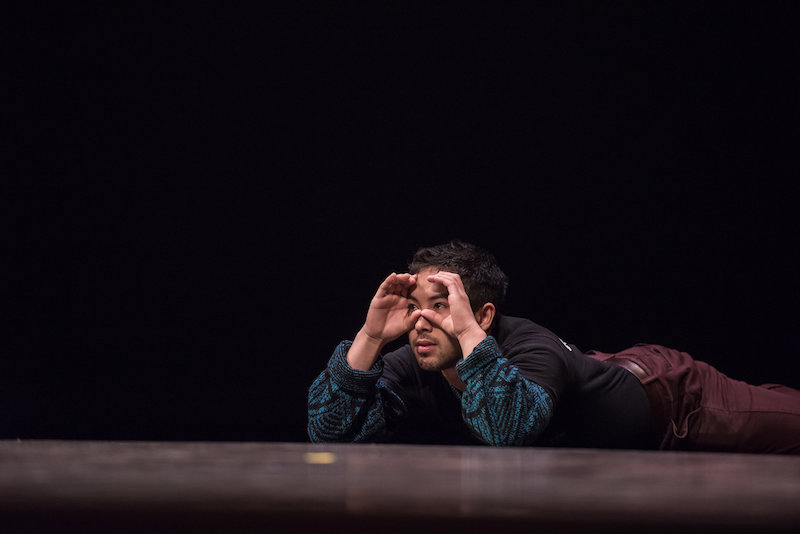 Jumping right into their improv performance, The Collective asked the audience to suggest a topic. After hearing "monster" thrown out by the crowd, they morphed through a series of scenes embodying everything from monsters and children to cooking pans and an oven.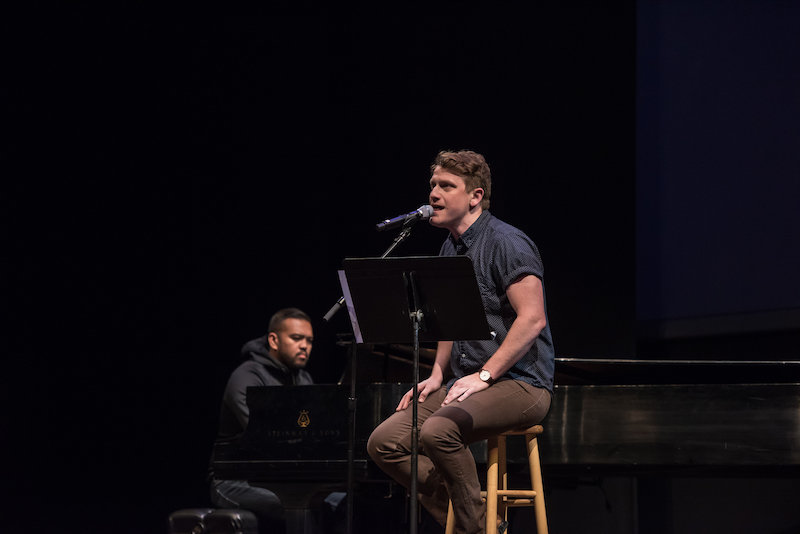 Matt Bishop, accompanied by Joseph Franco, sings a compelling rendition of Against All Odds by Phil Collins. The two perform as The Waitlist and are admissions counselors in the UW Undergraduate Office of Admissions.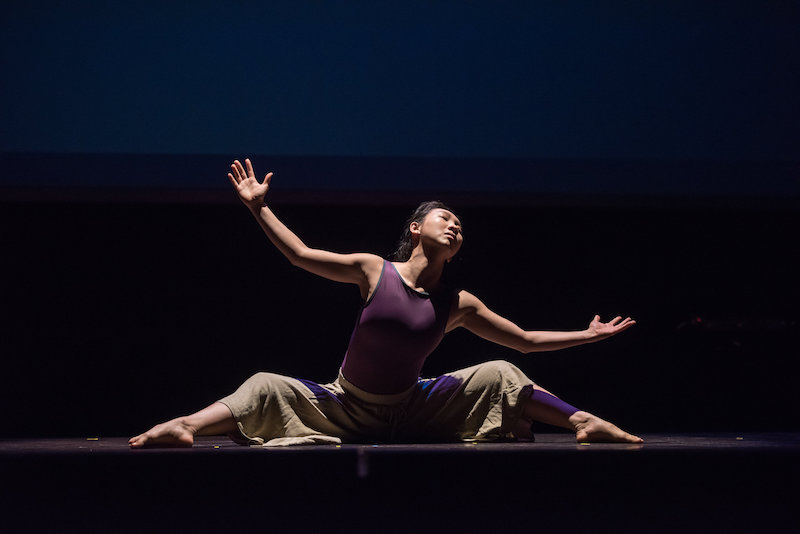 Next, it was Dolly Wei Mei Huang's turn under the spotlight. A recent UW graduate and fiscal 1 specialist in the Department of Biostatics, her self-choreographed dance, Transition, used movement to convey the emotional journey from transitioning between life's phases.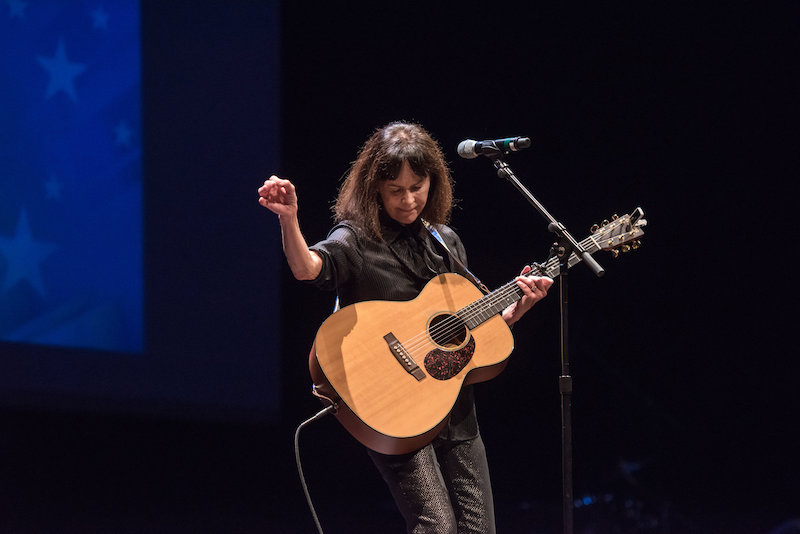 This senior lecturer in Literature and Writing Studies at UW Tacoma knows a thing or two about giving a performance. Linda Nicole Blair accompanies herself on guitar and the foot tambourine while singing her original song Selling Bibles.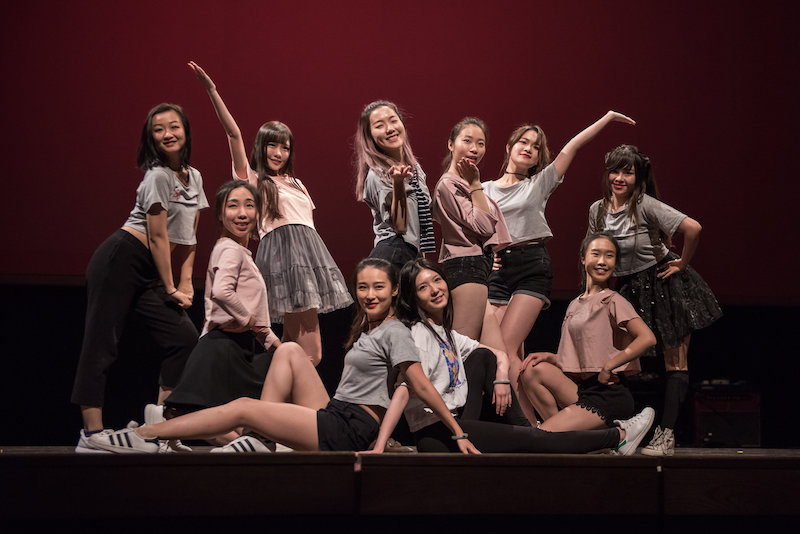 Performing dances to several different tunes, student Asian pop dance group Dance for You kept Ovations light and fun. Whether three or 10 members were on stage at a given time during three interlinked dance vignettes, each move was choreographed and executed with true passion for the art form.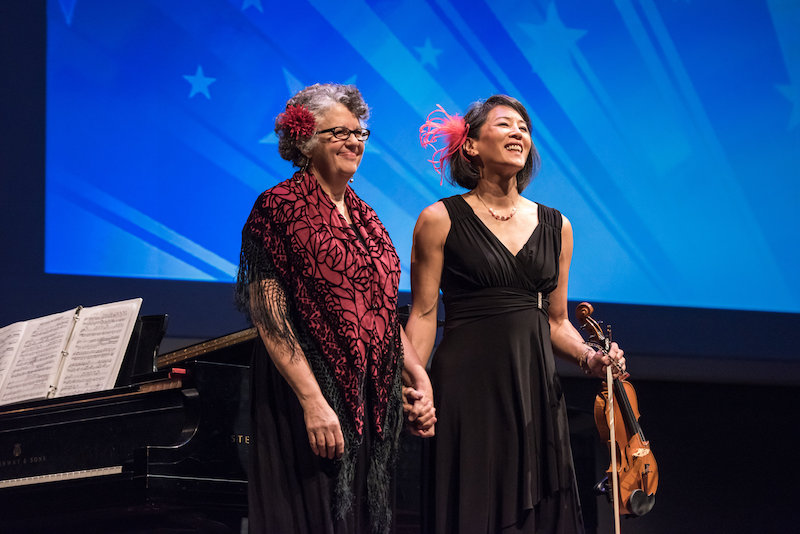 Ovations stage veterans Pamella Guntrum and Dawl Corl perform a beautiful piano and violin piece that as relaxing as it was intense. Both hailing from Harborview Medical Center, two make up a great chamber duo with Pamella, a program manager in the Ambulatory and Allied Care Services Division, on violin and Dawn, a diabetes clinical nurse specialist, at the piano.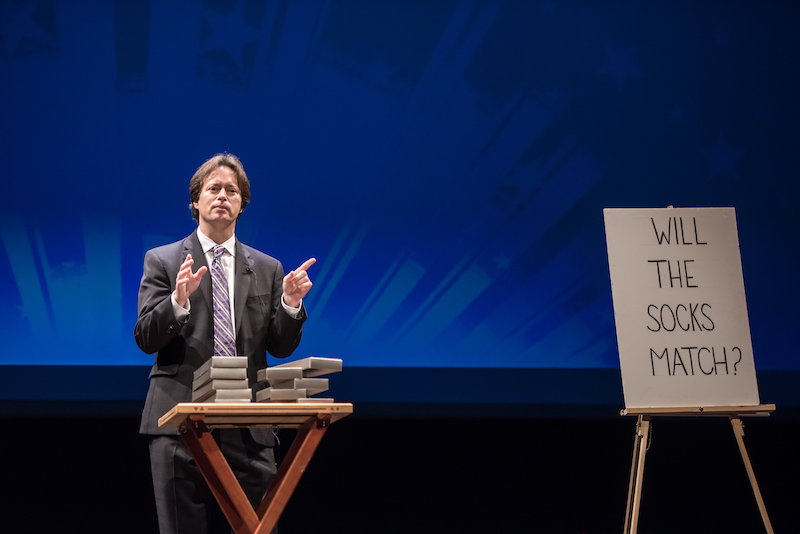 The next performance rocked our socks off—literally! Jim Earnshaw, senior computer specialist in the Department of Chemistry, demonstrated a magic trick with the help of some faces in the audience in which he matched 5 pairs of socks out of pure chance—or was it magic?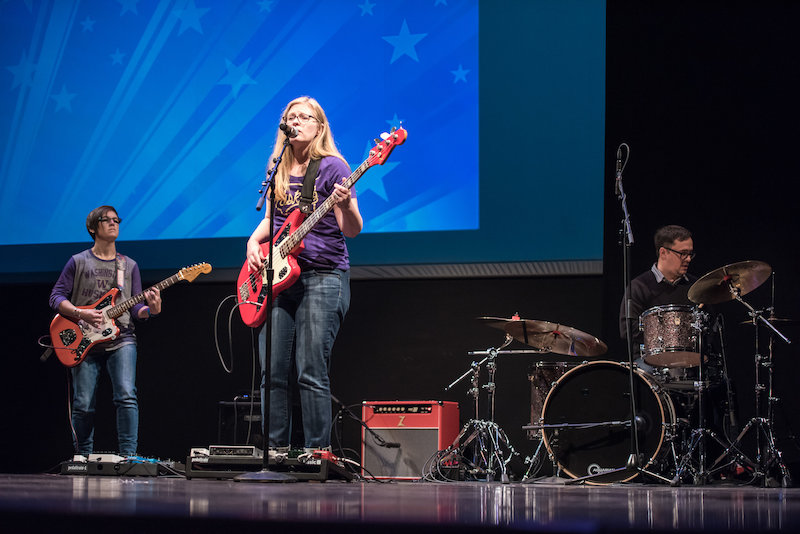 The last act before intermission featured the powerful rock outfit, Lake Joanna, featuring Machelle Allman, assistant director of International Student Services, on bass and vocals, accompanied by Bridie Sacoccio on guitar and Mark Hanschen on the drums., They no doubt inspired a host of future rockers in the crowd who played along in costume on the air-guitar.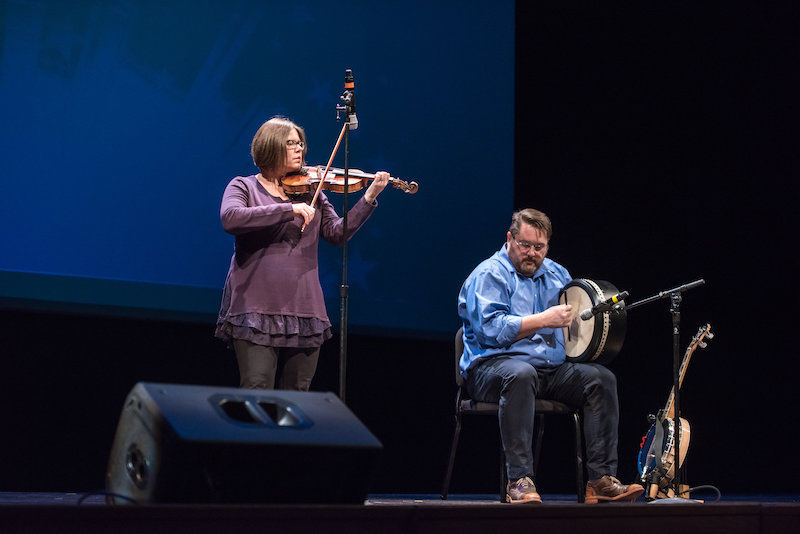 After intermission, Chris McEwan, Director of Data Management and Advancement Training and Support in University Advancement, and Kevin King, an associate professor of Psychology, blew us away with their fast paced, upbeat traditional Irish music played on the fiddle, banjo, and bodhran.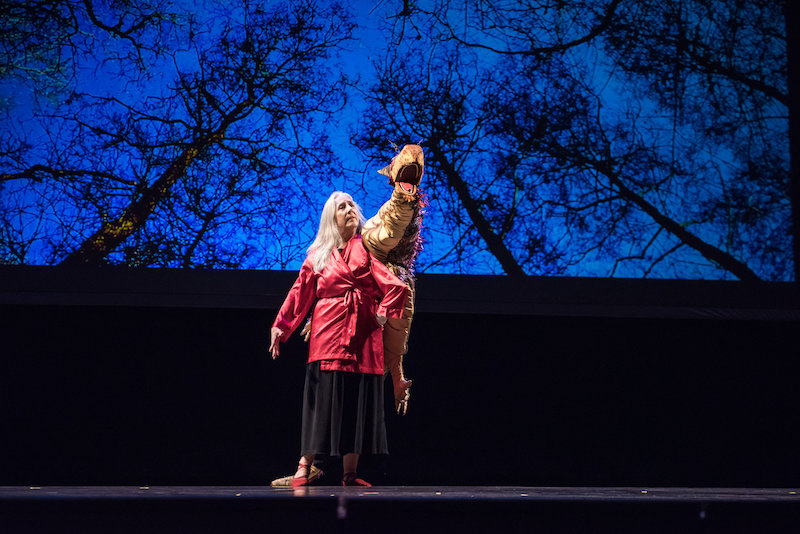 This puppeteer and dancer dazzles the audience with her vibrant dragon puppet and choreographed dance performance. Jennifer Carroll, office assistant in UW Medical Center Clinical Resource Management, was joined by the Nightingale Dancers.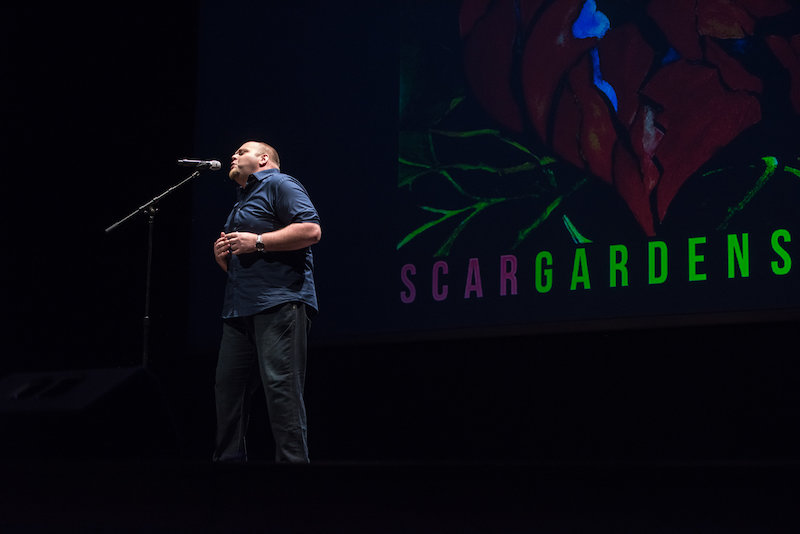 Dave Morrin brings his passion for his work to life through a compelling slam poetry performance. A recruitment coordinator for the UW School of Social Work, Morrin delivered a dose of community and social awareness through rhythm and rhyme.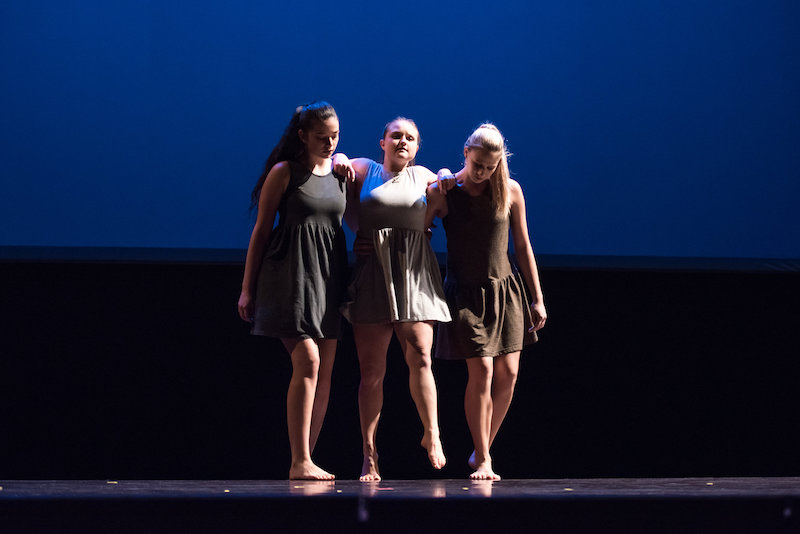 Students Carly McCray, Anna Ritchie, and Maria Villegas tiptoed and leaped around the stage in their dance titled, I Forget, choreographed by Villegas. Together they form Aura Dance Company, and definitely delivered a moving performance as calming as it was contemporary.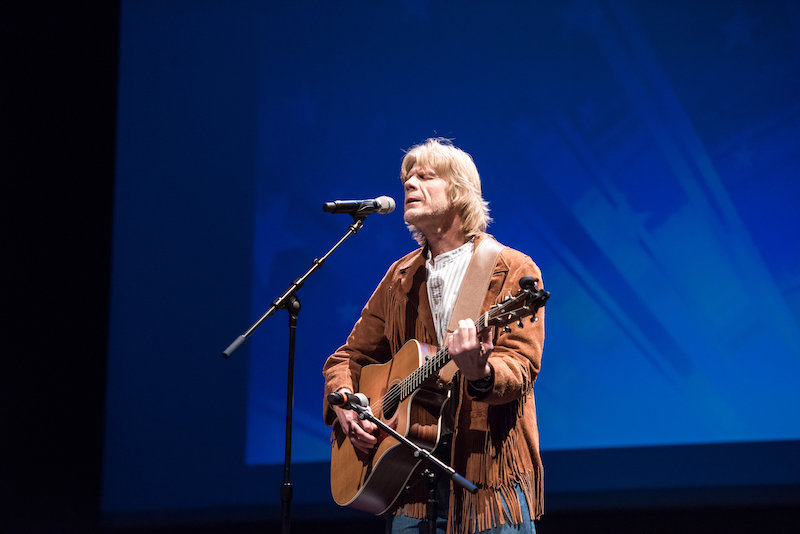 Rick Harkewicz truly shone in his Ovations stage debut, singing the original song, California Sunshine. This research scientist in the Department of Medical Chemistry sung with honest, wistfully warm vocals that had us dreaming of days basking in the Pacific Northwest summer sun.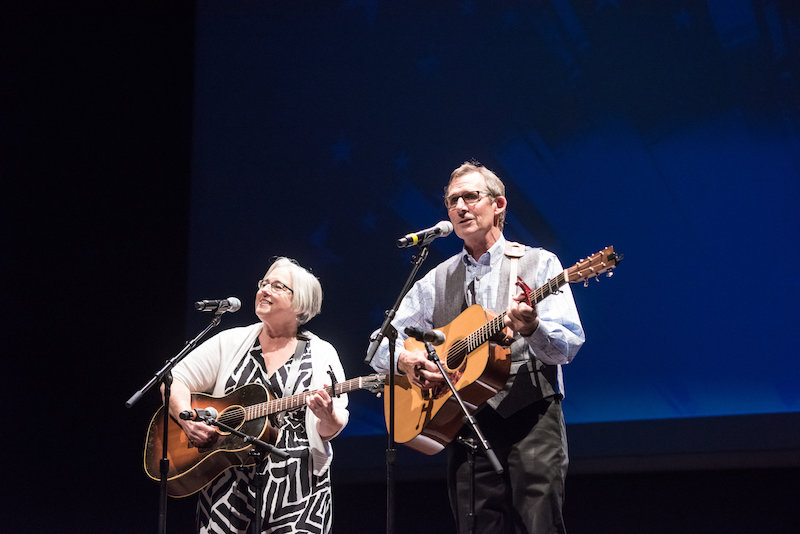 Margo Murphy, fiscal specialist in the Fetal Alcohol & Drug Unit, and John Roberts performed their soothing renditions of The Alabama Waltz by Hank Williams and I Told Them All About You by Cliff Friend. These two know how to captivate an audience!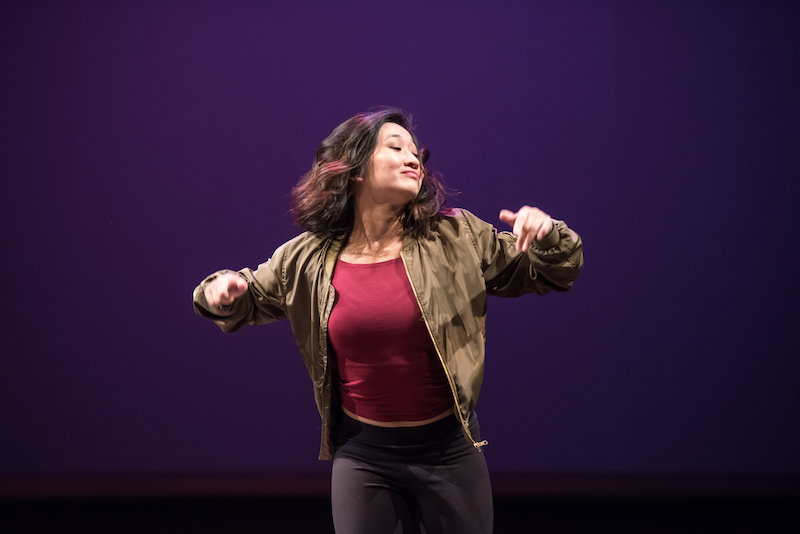 Last but not least, recent UW graduate Christine Nguyen brought the show to a rousing finish with a high-energy hip-hop performance to Mi Gente by J. Balvin and Willy William. Everyone was feeling the music as she popped and locked her way across the stage!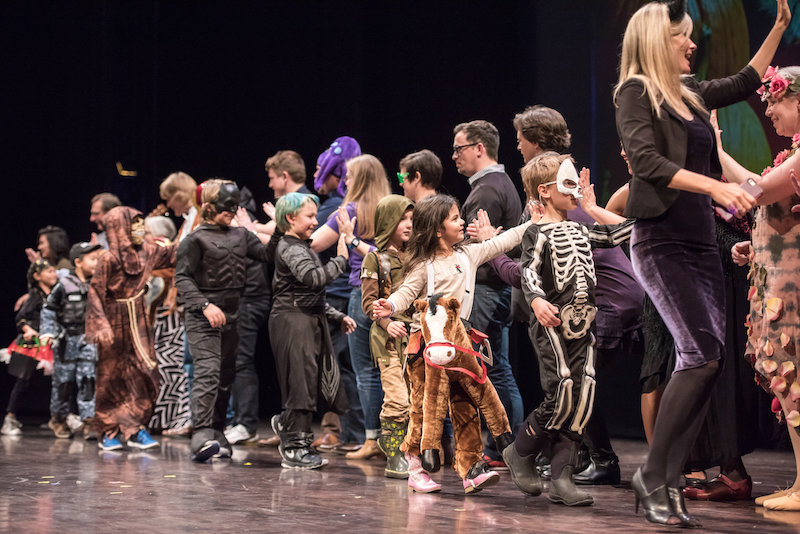 It was a show after the show! Led by The Whole U's assistant director Lauren Updyke, young attendees in costumes paraded across the stage. There were some incredibly creative costumes on show!  Filtering into the lobby, the kids trick-or-treated their way out of the auditorium, filling their bags with candy, spider rings, bouncy balls, and our UW- and Halloween-themed coloring book!
A big thank you to our performers, artists, and all in attendance, as well as AT&T for their sponsorship of the event. We hope you had as much Halloween fun as we did! See full video of the performance below.