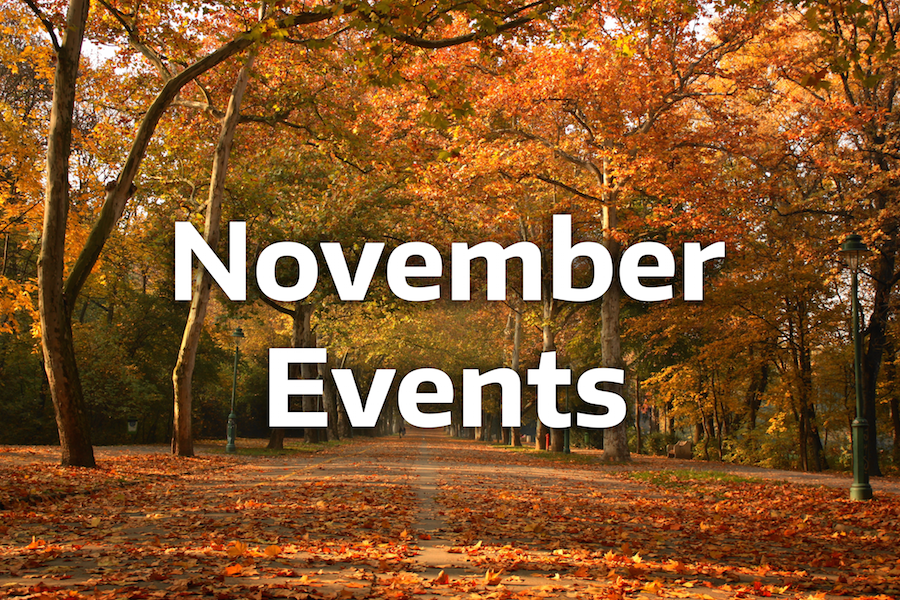 November Events at the UW
This November has lots to offer with an assortment of Whole U and UW community events that are sure to help you expand knowledge, spend time with loves ones, advance wellness goals, and relax. Whether you're looking to explore a new language and culture, take in a show, or increase safety in your community, we've got you covered.
---
So, what are leaky gut and chronic inflammation anyway? – November 1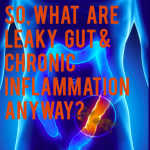 Join The Whole U in welcoming Associate Professor, Dr. Will DePaolo, director of the UW Center for Microbiome Sciences and Therapeutics, as he guides us through the gut on November 1, in the Hub Lyceum from 12:00 p.m. to 1:00 p.m.
Answering questions like what is leaky gut, how does it form, and steps to prevention, Dr. DePaolo will teach us what happens when the gut becomes permeable to the harmful by-products of digestion and our                                             commensal bacteria.
---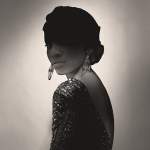 By the Way, Meet Vera Stark, UW School of Drama—November 1-5 
The UW School of Drama's season opener is Lynn Nottage's sharp, irreverent look at racism and Black female ambition in Hollywood, By the Way, Meet Vera Stark. A biting comedy, By the Way, Meet Vera Stark, provides a funny, buoyant script that deeply mines the relationship between Stark and her employer, colleague, friend, and adversary, "America's Sweetie Pie." It will be playing November 1-5 in the Meany Studio Theater, with evening and matinee performances.
---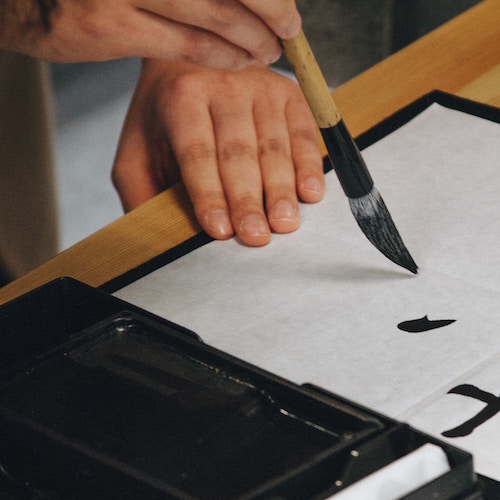 CIWA Chinese Calligraphy Workshop—November 4 Join the Confucius Institute of the State of Washington for a lecture on the beauty of Hanzi (Chinese characters) held in Mandarin Chinese, with English handouts. Understand how Hanzi came into being and experience its beauty in terms of pronunciation, formation, and meaning. Ultimately, workshop participants can relish Chinese culture, Chinese philosophy, and the secret of Chinese happiness.
The workshop is offered on Saturday, November 4, from 1:00 p.m. to 2:30 p.m. in Johnson Hall 175.
---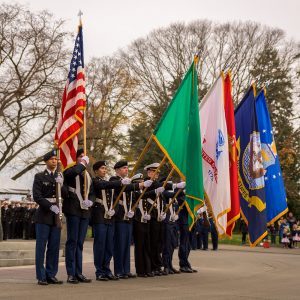 Veteran Appreciation Week — November 6-18
In our community, we strive to take care of each other, to honor each other's bravery and sacrifices, and to look after each other when we're needed. We are proud to count among us many veterans of the United States' armed services. To recognize their service, join the UW in UW Veteran Appreciation between November 6-18, with a host of events. Saturday November 11 from 11:00 a.m. to 11:30 a.m. there will be the annual Veterans Day Ceremony at the medal of Honor Memorial, where Raymond Emory will be honored with the 2017 Distinguished Alumni Veteran Award. Following will be a reception in the Walker-Ames Room in Kane Hall.
---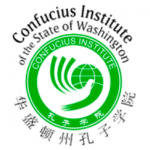 Chinese Travel Language Class Series – November 7
Did you love learning Tai Chi this past month? We are excited to continue our partnership with the Confucius Institute of the State of Washington (CIWA) to offer a Language Tourism Chinese Course at both a level 1 and level 2. Throughout the course you will master basic vocabulary for traveling China, gain familiarity with Chinese culture, and develop Mandarin listening and speaking skills. Beginning November 7, classes will be offered every Tuesday (and one Thursday) through December 19 for an hour, with Level 1 at 12:00 p.m. and Level 2 at 1:00 p.m. in the HUB room 307.
---
Green Dot Active Bystander Training for Students—November 8

Passionate about the UW community and keeping it safe? Join UW Health and Wellness for a Student Green Dot Training on Wednesday, November 8, from 5:30 p.m. to 8:30 p.m. in HUB 332. Green Dot is Bystander Intervention training that works to reduce sexual assault and relationship violence in our UW community and all of our greater communities by engaging us all as leaders who step in, speak up, and interrupt potential acts of violence. No one has to do everything, but everyone has to do something. Green Dot is your individual choice to do something.
---
UW Police Department RAD Self Defense Classes—November 13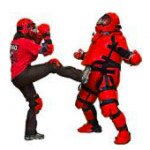 Ladies! Sign up for the UW Police Department free classes in self-defense, training women in Rape Aggression Defense. The program teaches awareness, risk reduction, and realistic self-defense movements, which do not require special skills, years of practice, or any particular level of fitness. With a four-class series starting on November 13, you will feel more confident in your self-defense capabilities!
---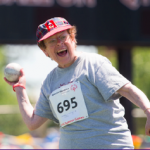 Special Olympics Washington Training Day! – November 16
Help The Whole U and UW Combined Fund Drive send Special Olympics athletes to the USA Summer Games here in Washington this summer! Experience the training regimen of a Special Olympics Washington athlete at Training Day on November 16 in the HUB Ballroom with two sessions from 11:30 a.m. to 12:15 p.m. or 12:30 to 1:15 p.m. Get to know the athletes and coaches, learn about their journey to the games, and take their circuit challenge workout as a way to support them. To participate we are asking for a minimum $10 donation benefiting Special Olympics Washington.
---
Prostate Health 101 with Dr. Ostrowski and Dr. Wright—November 16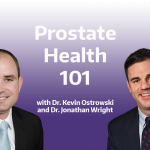 With prostate cancer being the most common cancer diagnoses in men today, one in seven men will have prostate cancer during his lifetime. Two of UW Medicine's most renowned physicians on the subject, Dr. Kevin Ostrowski and Dr. Jonathan Wright, are joining us on November 16 from 5:00 to 6:00 p.m. to discuss screening and prevention measures, cancer diagnosis and treatment, and post-treatment care. We welcome partners and guests at this event to learn more about prostate health!
---
We hope to see you this November as we partner in pursuit of wellness and connection within the UW community. If you enjoyed an event or have an idea for a future one, let us know at wholeu@uw.edu.