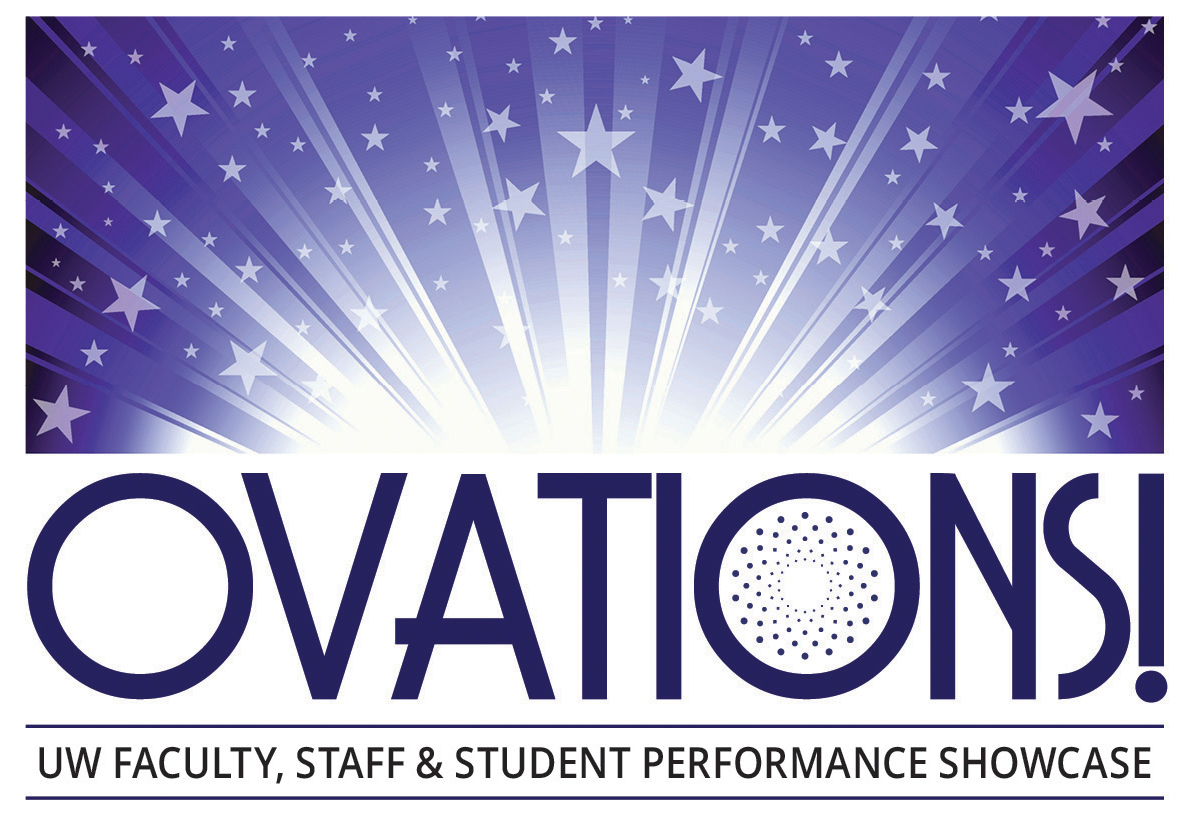 Calling All UW Performers for Ovations 2017
By day, you write emails and bust out budget reports. But by night, you wow crowds at open mics. Your week is filled with papers, presentations, and group projects. But when the weekend comes, you dash off poems, produce beats, and perform magic tricks. Whether you're a rocker, a raconteur, a dancer, a videographer, or a soprano, The Whole U invites you to show your talent off at this year's Ovations, UW's annual performance showcase. Take the stage at Meany Hall on the afternoon of Sunday, October 29 and be cheered on by your coworkers, classmates, teachers, friends, and family.
Check out our recap from last year's performances here!
Email the wholeu@uw.edu a short video of what we can expect from your performance by September 22. Have questions? Contact Chiara Iacoviello at chiarai@uw.edu.
We can only take a limited number of acts, so send us your video soon!
If you'd like to participate in the Ovations art exhibit, please click here.