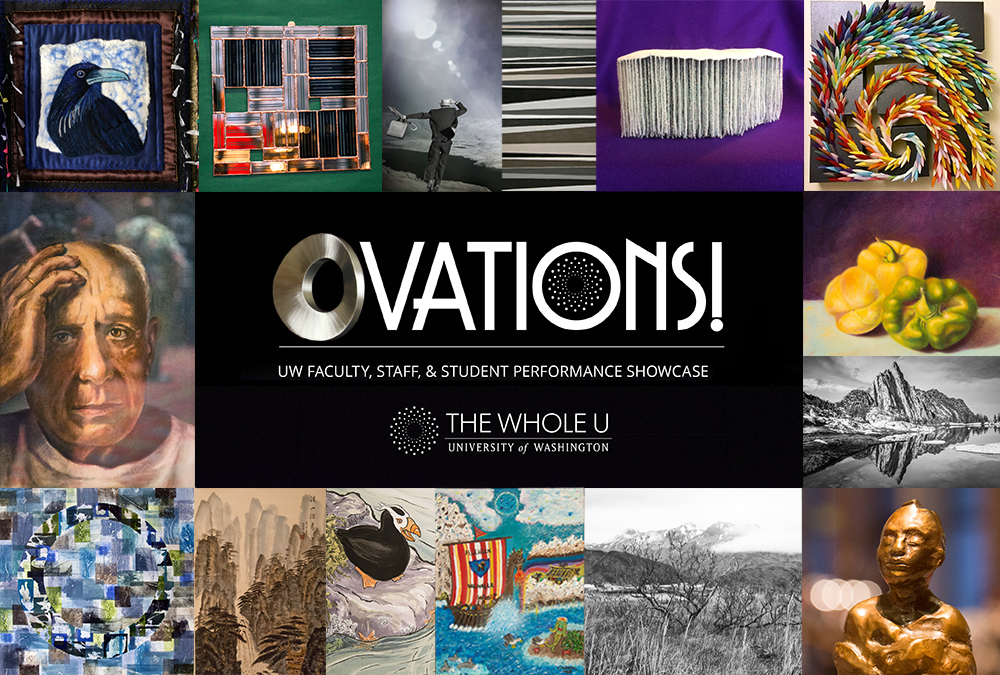 Ovations 2016 Recap: The Artists
Last week, we recapped the diverse talents who performed on-stage November 20 at Ovations. But just a few feet beyond the doors to Meany Theater, an equally impressive exhibition was underway. Displayed in the lobby of Meany Hall were works by 16 faculty and staff artists, ranging from carefully-crafted wool paintings to dreamscape photographs and everything in between. Holiday lights and the hubbub of the over 800 in attendance were reflected in mirrored glasswork, while transcendent sculptures and traditional paintings held viewers rapt with intricate detail. But don't take our word for it. See for yourself in this photo gallery of the afternoon's festivities.
In all, it was an inspiring afternoon. To learn more about the artists and the process behind their work, check out our "Meet the Artists" profiles here and here. Have an artistic talent you'd like to share? Ovations 2017 will be here before you know it, featuring all-new work from our talented community. Until then, keep creating!