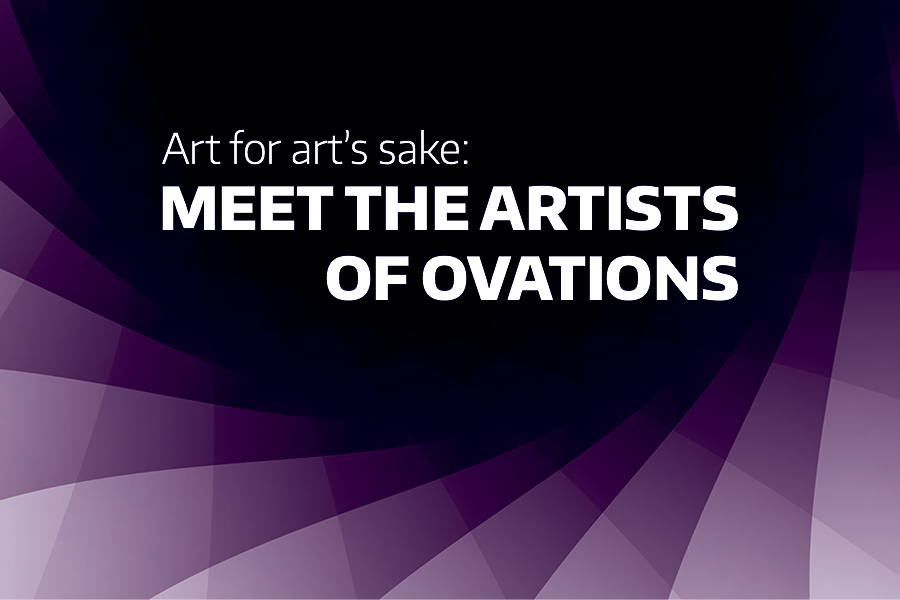 Meet the Artists of Ovations, Part I
Paper feather sculptures that play with the boundaries of art and traditional frames. Photographs that combine digital photography, kite flying, and infrared imagery. Glass-leaded panels made of spent DNA sequencing "flow cells." The product of early mornings, late nights, full weekends, and profound passion, these are just a few of the works that will be on view in the lobby of Meany Hall this Sunday as part of Ovations, our third annual faculty, staff, and student talent showcase. The one-day-only exhibition displays UW's faculty's and staff's astonishing range of creative talents and we are proud to introduce our first set of artists. 
Dale Durran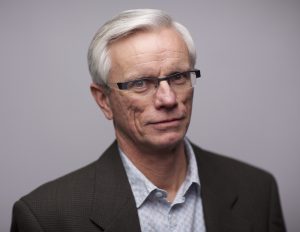 As a professor of Atmospheric Sciences and the former chair of the department, Dale Durran always found it hard to devote time to his long-gestating side interest: abstract sculpture.
"I have been interested in metal sculpture since I was an undergraduate student and took a welding class," he says. But other things got in the way.
Then, at a 2007 gathering in the College of Arts and Sciences he met Professor Amie McNeel, Associate professor, 3D4M: ceramics, glass + sculpture.
"She convinced me I'd better start making something." So he did. He now strives to create pieces that abstract natural forms, motions, or social interactions.
"The artistic possibilities of metal—that luminous backbone of modern civilization—have always intrigued me," he says. Dale's advice on making art? "Don't wait. Get started."
Christine Federhart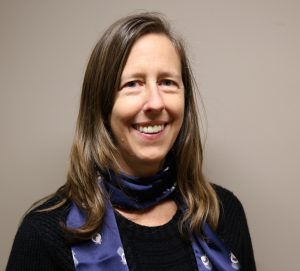 An administrative specialist at Harborview Medical Center in the Department of Pathology, Neuropathology Division, Christine Federhart has been interested in art for almost as long as she can remember. Whether it was exploring the hills behind her house or creating mud bowls and setting them to dry on the back step, she says observation became her obsession from a young age.
"I got to kindergarten and saw those huge crayons and kid scissors. I was a commander in my mind—at least of those crayons and scissors!"
The breadth of what fascinates Christine is reflected in her versatility as an artist. While she'll be exhibiting a bronze sculpture, Meditation, at Ovations, Christine also works in oil and acrylic paints, photography, and drawing in mixed mediums.
"Art is an outlet and another way to communicate anything inside of you," she says. "Whatever you are focusing on or exploring in thought that keeps coming out and is made into some concrete object—that is some form of art."
For Christine, art is worth finding time for.
"Even if it is just a few minutes here and there, I squeeze in time," she says. "Before work, after work, and on the weekends, it adds up."
Her artistic pursuits aren't hindered by a love of the outdoors. Christine says she finds the most inspiration in eastern Washington or on the Washington and Oregon coasts, nearest mountain height. "If camping is involved, it's even better," she says. "Anywhere at sunrise that is far from civilization."
Eva Hansen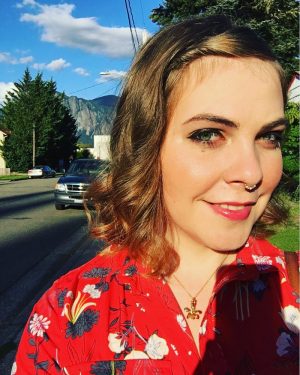 Eva Hansen is drawn to light. When not serving as evening lead for Client Support Services in the lab at the UW Medical Center, she can often be found with her grandfather's old Nikon SLR seeking out the golden hours after sunrise and before sunset. She says her interest in photography was sparked a year ago when her father gave her the classic camera.
"You are capturing a place and time that will never be captured exactly the same way again," she says of the process. "When someone else looks at the photo, they only get a snippet of a dimension, but it might inspire a memory of their own."
It's that moment-to-moment connection across time that proves so indelibly fascinating. But for all its timeless qualities, so much of photography's excitement for Eva lies in the anticipation.
"There's an exciting element to shooting on film and then waiting for your photos to develop and seeing what you get," says Eva, who prefers shooting black and white film and likes exploring sea, boat, and fishing themes. "That is something very unique to where we live, and provides a lot of inspiration for me."
Jan Kinney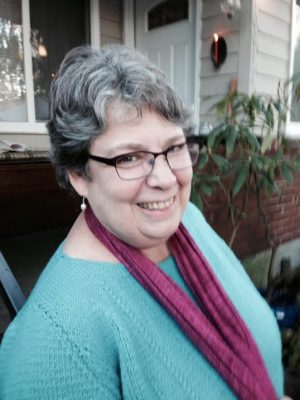 Jan Kinney, who recently took a new job as a Curriculum Design Specialist, has been an instructional designer at UWEO (now UW Continuum College) for over 20 years. Jan has been interested in art since her childhood in rural Nevada. There, she found multicolored clay in the hills, from which she began modeling little pieces.
In the early 1980s, she participated in Judy Chicago's second group project, The Birth Project, creating a large embroidery on the theme of Creation of the World, which has its permanent home at Gettysburg College.
It was in the mid 1980s that she began making "goddess boxes." Using silk over museum board, she constructs small, decorative boxes dedicated to the divine feminine and aspects of life's processes.
"Many pieces are created to sacralize and mythologize my own experiences or those of others—cancer treatment, disability, a tiny snow cloud crossing a highway in eastern Idaho, the amazing certainty of sunrises, the 'second chance' of moving away from a damaging relationship," she says of her work. "Many of these boxes are cathartic, certainly, but I've also created many boxes that express thanksgiving and love. I love The Holy in feminine form—be that comforting and maternal or fiercely protective—and try to express that love in my work."
Robert Livingston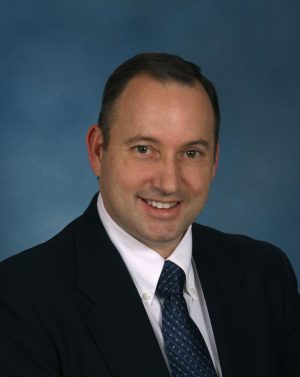 A clinical laboratory supervisor for the Genetics and Solid Tumors lab in the Department of Laboratory Medicine at the UW Medical Center, Robert Livingston and his coworkers use Next Generation DNA Sequencing to identify mutations in cancer genes. His work in the lab inspired him to create the Tree of Life, a series of three panels made of spent DNA sequencing "flow cells" that will be on display at Ovations.
"Our sequencers use these glass slides or 'flow cells' to decipher the DNA sequences of cancer genes, which ultimately identify the mutations that could be causing the patient's tumor," Robert says. Having always admired the lines and mirrored surfaces of the flow cells, he was inspired to experiment with different patterns. The panels on display represent his first work in the medium of leaded-glass. The result? An inspired connection between science and art.
"As the Tree of Life took form, I noticed how the panels changed colors to variously reflect ambient light depending on one's perspective, and it occurred to me that this changing reality could represent how our patients might receive their sequencing results that open the door to new treatment options," Robert says. "It seemed fitting then to borrow the name from Frank Lloyd Wright's 1904 window design in the Martin house."
If you miss Ovations, you still have a chance to view The Tree of Life. It's on permanent display in the Genetics and Solid Tumors lab in the department of Laboratory Medicine at the UW Medical Center.
Mark Morgan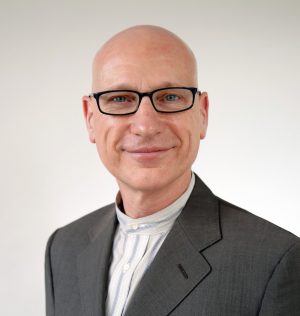 When approaching a photograph by Mark Morgan, it's best to expect the unexpected. A research engineer working at the Washington Nanofabrication Facility and a longtime resident of Seattle, Mark considers himself a conceptual photographer and calls his work "Unexpected Photography." His process is one of digital photo-layering, which entails building a picture from many different layers of images, elements, colors, and texture. Mark says this process allows him to "better express the stuff rattling around in his head."
To make his unique images, he employs digital photography, watercolor painting, kite flying, and infrared imagery and then uses software tools to bring these disparate techniques into harmony. "The goal," he says, "is to make the visual experience as seamless as possible giving the viewer every opportunity to suspend disbelief – if only for a moment."
Mark says that for the most part his work is conceptual. "I usually begin with an idea that wanders in – inspired by memories, family, a stray comment of a friend, a bit of a song lyric." Next, he directs his thoughts to what that initial idea—that impression—is trying to say and how can that be communicated visually. He says there are times when an image-in-progress will suddenly inspire a different concept – other times, the concept persists while the image evolves and shifts over a number of months until a final idea is realized.
"Of course," he adds, "There are some pictures that exist just because they make me smile." While his own stories live in every image he creates, it is his stated desire as their creator that as you view them, "You'll find one of your stories peeking back at you."
Melissa Pritchard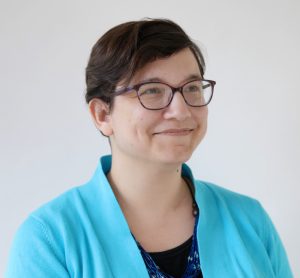 When I asked Melissa Pritchard, an academic adviser in the Civil and Environmental Engineering program, how she finds time for her paper sculptures, she answered, "I don't find time – you have to make time and make creating a priority if it is something you are passionate about."
She describes her current work as "a form of paper sculpture that creates the illusion of movement and emotion through color, texture and scale," and says she likes to play with the boundaries of art and what constitutes the frame.
"Most of my art contains some aspect that challenges the idea of where the borders (traditionally a wooden frame) are found," she says. "I've always been fascinated with the variety of shapes and patterns you can create with a piece of paper – or thousands of tiny pieces. I've spent a lot of time doing origami of various types, paper cuts, and other paper forms."
The 'feathered' pieces she creates—one of which will be on display at Ovations—are a natural outgrowth of that process. Though she works in an abstract form, Melissa's pieces are inspired by real people that she knows or has known. Each piece in her 'feathered' series represents a friend of hers who has either had or has cancer.
"I myself am a survivor and I use this medium to commemorate the struggles those in my community have gone through," she says. "I try to capture the spirit of my friends in some way within the colors, patterns, and textures."
Erik Turner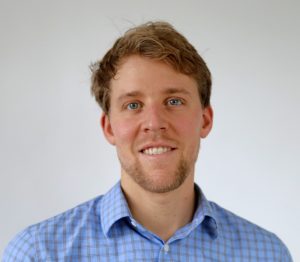 An energy engineer with Facility Services, Erik Turner spends his workweek auditing campus buildings to find energy conservation opportunities and his weekends climbing—and photographing—mountains. Erik says he became interested in photography during a cross-country drive he took with his wife.
"We explored the Rocky Mountains as we moved from the east to west coast," he says. "The scale and beauty of the alpine terrain changed how I look at landscapes."
Through his photography, he says he hopes to "inspire others to work hard to seek out the stillness and power of the natural world. If I can provide a spark for someone to explore a place, they'll seek to protect it. We have a lot of places that need a lot of protecting, particularly in the North West." He credits the North Cascades as having been especially instrumental in his growth as a mountaineer and photographer.
"They provide stunning scenery and challenging terrain," he says. One of Erik's favorite places is the summit plateau of Mt Baker, which he calls, "a welcome respite after having climbed up steepening snow slopes," and a chance to marvel at all features of the surrounding natural wilderness.
His passion and persistent pursuit of the perfect vista has paid off. A photograph he took of his brother-in-law climbing in British Columbia's Bugaboos which he says encapsulates one of the longest and hardest days in the mountains, landed him first place in a National Geographic photo contest and punched him a ticket to Patagonia.
---
We'll introduce our second and final set of artists on Friday, so stay tuned. And don't miss out on the opportunity to enjoy their amazing work – sign up for Ovations before it's too late!