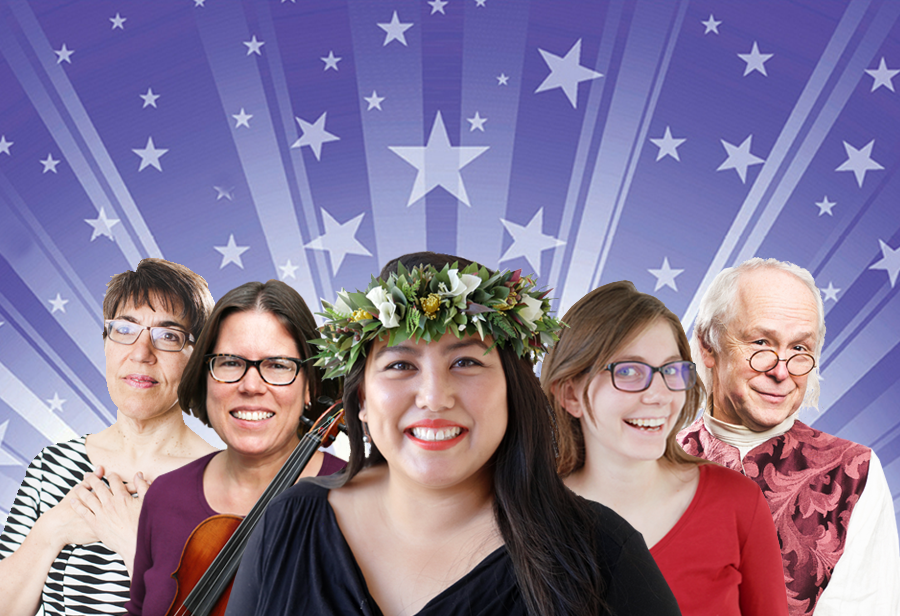 Comedy, Cats, and Celtic Fiddle? Catch it all at Ovations 2016
Whether or not you've attended Ovations before, you're in for a unique treat on November 20 when the Meany Theater stage abounds with comedians, poets, singers, and dancers galore. You've already met some of the performers, but buckle up, because our next set is just as exciting as the first.
The Collective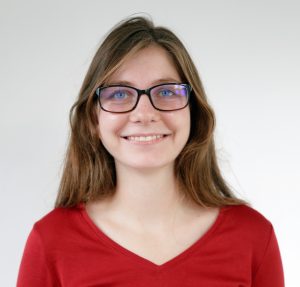 Self-described as the UW's best—and only—improv troupe, The Collective is no stranger to the Ovations stage. While their current lineup of comedic characters may have changed since past performances, their ability to create humorous scenes at the drop of a hat hasn't—nor has their ability to get you giggling in your seat. But don't think the improvisers just say whatever they want. There are certain techniques and an artful craft to making something up on the spot—and to doing it well.
Co-director Addie Wolfe says the group works hard to ensure their individual styles remain similar enough to create a crowd-pleasing show, but their motivation isn't necessarily focused on just that.
"Improv is a passion, a hobby, and a therapeutic experience," she says. "It's an excuse to laugh with your friends for 6 hours a week and create something new every day." If you leave Ovations wanting more, you can catch The Collective performing Friday nights at the Ethnic Cultural Theater.
Chris McEwen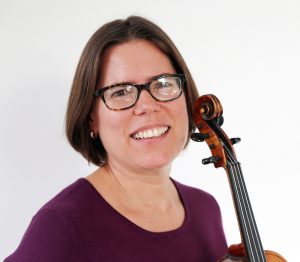 Director of Data Management and Advancement Training & Support in the University Advancement department or fiddler? Why not both? Irish music struck Chris McEwen back when she was rediscovering her violin skills in 1994, and ever since she's been "fiddling" it out.
"The violin and fiddle are the very same instrument," she says. "It's only the musical tradition or context of the player who describes it as one or the other." Though she humbly considers herself a novice performer, she says she loves how audiences have such a good time with any piece she performs regardless of her technical delivery.
She once had offered to play a tune or two at a friends wedding, and ultimately ended up playing for over an hour—entertaining the guests while they waited for the groom to show. "I felt fortunate to be in a position to share my skill this way," she says. "And ease a tense time."
That ability to improvise and embellish are a key element of the Irish music tradition, Chris says, which adds "a nearly infinite" amount of difficulty or sophistication to any tune. "There is no such thing as mastery; you just try to get better a little at a time."
GregRobin Smith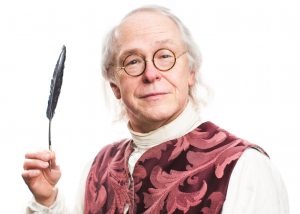 You might recognize GregRobin Smith from his performance as Ben Franklin at last year's Ovations. Audiences across the nation would too. A UW Shuttles driver by day, Greg Robin Smith frequently dons the founding father's likeness for performances at schools, fundraisers, and venues of all kinds, ranging from birthday parties to presidential libraries.
Music initially ignited GregRobin's interest in the performing arts—a love he carries into his historical inhabitations by performing songs on the penny whistle. He took up the instrument—an integral part of the colonial folk music tradition—in 1992 and honed his skills on a trip to Ireland, where he studied under some of the country's best players. GregRobin also learned to play bodhrán, the Irish drum, and ever since has been incorporating music into his presentations of Franklin. It's only natural, he says. "Ben also played the penny whistle."
Like the famed founding father himself, the instrument is incredibly versatile. "It can be used to lull the weary to sleep, set feet to dancing, or to bring out a mix of emotions: from love to sorrow."
GregRobin credits the UW for the part it has played in enabling his artistic endeavors. "The UW has been my 'day job' for over 27 years," he says. "It has allowed me to gain a fair reputation, contribute educationally, socially, artistically and in the realm of fundraising. Being at Ovations is a way to thank the UW community for what it has given me."
Virginia Daugherty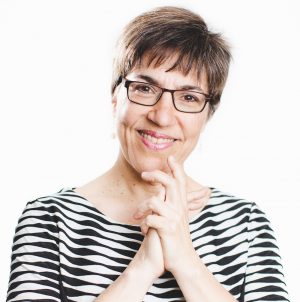 Like many of our Ovations performers, Virginia Daugherty leads something of a double life. She serves as program operations specialist for the School of Dentistry Office of Regional Affairs, but is known at First Congregational Church in Bellevue—and around Seattle—as a superb soprano soloist with 25 years' experience. Perhaps not satisfied with two consummate careers, Virginia plans to take the stage November 20 and add a third persona to the mix: that of a…cat.
One half of a duo performing the Duetto buffo di due gatti, or, "humorous duet for two cats," Virginia will draw on a wealth of experience to tackle to the popular comic piece, often performed as a concert encore. Beyond Bellevue, she has sung with the Seattle Women's Chorus for 14 years and occasionally performs for senior communities, with some musical theater on the side when she gets the chance.
She says she thinks it's important to move people through music and feels like singing gives her a voice in "all of our shared experience as humans," even though the piece she'll sing at Ovations isn't about humans at all.
Christine Sismaet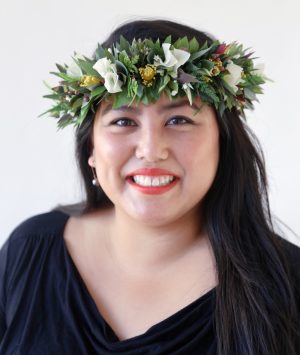 If you've never been to Hawaii or seen hula, you're in for a treat thanks to Christine Sismaet, a UW alumna-turned-operations manager for Conference Services. Inspired by her mother as a child, Christine started dancing with her co-ed hula school, Hula Ohana O Ke`alaileiha`aha`a, and has continued to do so for the past 17 years.
The group performs at special events among their offerings of other neat programs like prenatal/baby-wearing hula classes, hula classes for keiki (children) and their Island Grooves hula/Tahitian fitness classes. They've performed at Seattle's annual Live Aloha Hawaiian Cultural Festival and appeared on King5 in 2015, when the station featured some of their workshops.
Aside from the vitality of preserving Hawaiian culture, Christine says she loves hula because of its healing capacity for performers and audience members alike. She says, "one of the best parts of performing is telling the story and connecting with the audience through storytelling by bringing the meaning and the feeling of the song to life."
---
Be on the lookout for our final set of performers next week, as well as a showcase of the artists who will be displaying their work at Ovations 2016. Don't forget to register today, because seats are going fast. We hope to see you there!