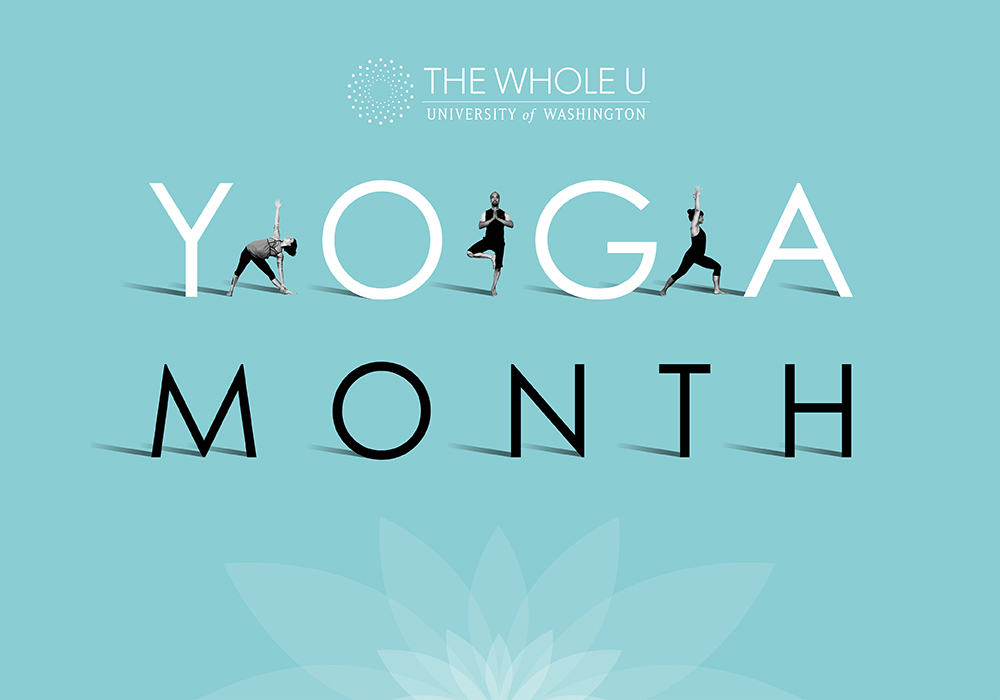 Celebrate Yoga Month This September
Whether you're a seasoned yogi or you struggle to touch your toes, join us in celebrating National Yoga Month this September! From relaxation to stress relief to strength building, yoga's many benefits promote a happier and healthier lifestyle. Apart from getting you moving, practicing yoga can improve your mental health by making you stronger both mentally and physically. So why not give it a try?
To celebrate, we're teaming up with the UW Recreational Sports Programs. During the whole month of September, you'll find a variety of yoga-centered activities (in-person and virtual) to help you get centered.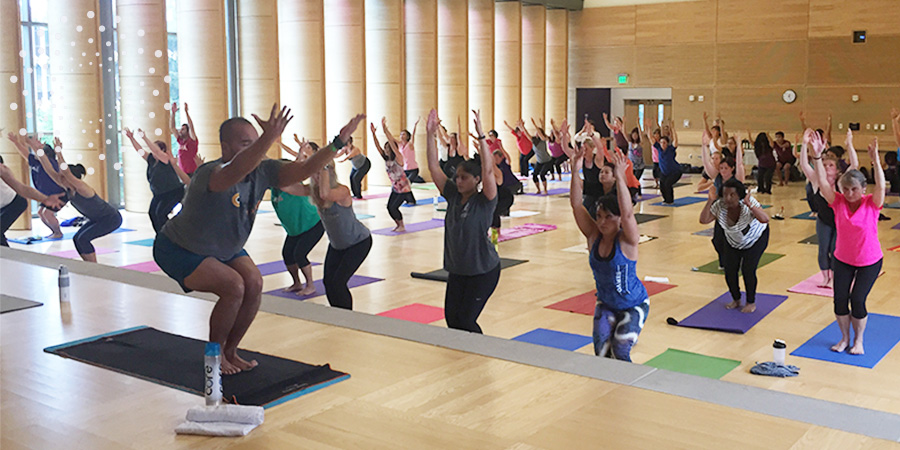 Here's what you can expect:
Free yoga classes at locations across a few campuses (including the IMA, the HUB, Harborview, South Campus Center, UW Bothell,)
A main event celebrating the end of Yoga Month in the HUB Ballroom with Lululemon
A yoga and football experience at Husky Stadium sponsored by UW Athletics (discounted Husky football tickets included!)
Social media inspiration and contests: Snap a picture of your favorite position or location to practice and share it with us on Facebook, Instagram, Twitter using #wholeuyoga, or via email
Prizes: Those who register for the main celebration in the HUB Ballroom will receive a Whole U yellow tennis yoga ball
Virtual lessons on yoga, like last year's videos from IMA instructors, our desk yoga series, and be sure to sign up for the yoga pose of the day handout
A chance to experience different forms of yoga, such as vinyasa and hatha flow
So help us create positive energy all across UW! Register for individual events on our events page. Sign up fast, as these events are sure to fill quickly!