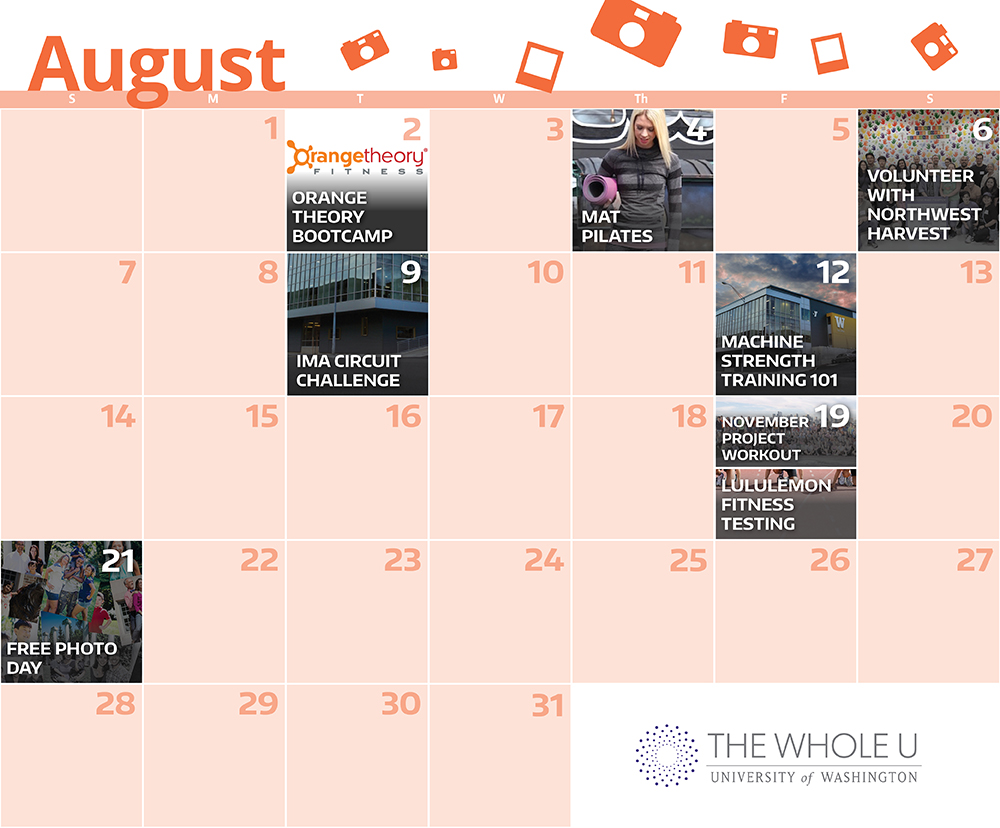 8 Whole U Events in August
It's August and The Whole U has so many great activities for you, your friends, and your family — whether you're in the Seattle, Bothell, or Tacoma area! Don't miss an opportunity to share your hidden talent, try a free fitness class, volunteer, or pose for portraits by professional photographers.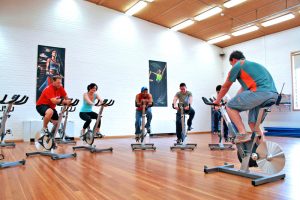 FREE Cycle Class in Bothell. Join The Whole U and fitness partner The Dailey Method Bothell for a free cycle class in their new studio on August 6 at noon. Dailey Cycle fuses the body sculpting and flexibility aspects of The Dailey Method with the cardiovascular benefits of indoor cycling. This format includes 40 minutes of heart-pounding, spirit-lifting, beat-driven cycling and 20 minutes of upper body toning, core strengthening, and stretching off the bike. Register here.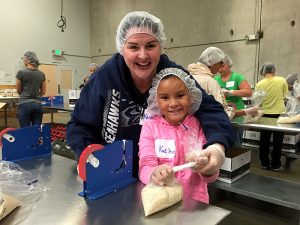 Help Fight Hunger. Make a difference on Saturday August 6, from noon to 2 p.m. at Northwest Harvest's warehouse in Kent. Northwest Harvest, the only non-profit food bank distributor operating statewide, provides food to a network of more than 370 food banks, meal programs, and high-need schools throughout Washington State, distributing over 32 million pounds of food annually. Register here.
Barre3 Class. Join us for another free Barre3 workout on the Seattle campus on August 11. Barre3 is a low-impact, total-body workout appropriate for most fitness levels. If you like yoga, Pilates, or dance, you won't want to miss this fun 60-minute workout! Register here.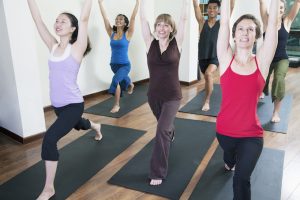 Tacoma Machine Strength Class. On August 12, Danny Mannitti, health and well-being director for the University Y, will be conducting a free weight training course on machine weights for beginners. Learn how to incorporate this type of strength training into your routine as well as proper form. Register here!
Bothell Yoga. Come experience Vinyasa yoga, which seamlessly links breath and movement. Utilizing Sun Salutations, strength building, and connected movements, Vinyasa yoga will build confidence and help you stay centered. Flowing around the obstacles that come your way, this energetic practice will keep you present as you learn to move gracefully in and out of poses, renewing the body, mind, and soul. Register here for event on August 18!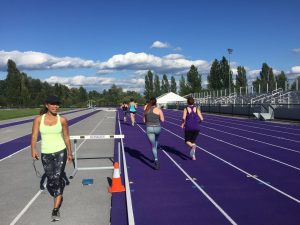 Fitness Testing Class at UW Track. If you want to check your fitness with experts and a fun group, please join us on August 19! The fitness tests are a great way to get a baseline and to track your progress. We will complete a push up test (as many as possible without a break, modified or regular), a crunch test (as many as possible with shoulder blades off ground), and a one mile test (as fast as possible, walk or run).  All levels are welcome. Register here!
November Project Workout. The Whole U has partnered with The November Project, a free weekly workout session with personal trainers and exercise enthusiasts. Join us for a free, fun, and highly interactive workout with folks of all ages, all fitness levels, and all walks of life on August 19. This session will feel more like recess than a workout, but trust us, you'll be sore the next day. In addition to a great workout, connect with an amazing community of fitness fanatics that insist on starting their day with hugs, high fives, and sweat. Register here!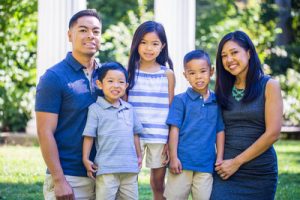 FREE Photo Day 2016. Strike a pose for some of Seattle's top portrait photographers anytime from 9:00 a.m. to 1:00 p.m. on Sunday, August 21. UW Free Photo day is back with more photographers and new locations. Bring your family, friends, and pets to the Seattle campus for a day of photo fun in the sun. Dress up, don Husky gear, or come as you are: These high-resolution portraits are perfect for holiday cards, fireplace mantels, and Facebook timelines. Register here!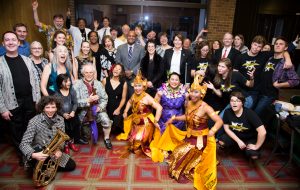 Ovations 2016 Talent Recruitment has officially opened. By day, you write emails and bust out budget reports. But by night, you wow crowds at open mics. Your week is filled with papers, presentations, and group projects. But when the weekend comes, you dash off poems, produce beats, and paint pictures. Whether you're a rocker, a raconteur, a dancer, a videographer, or a soprano, we invite you to show your talent off at this year's Ovations, UW's annual performance showcase. Take the stage at Meany Hall on the afternoon of November 20 to be cheered on by your coworkers, classmates, teachers, friends, and family. Check it out here and submit your talent!
We hope to see you at some or all of our August events!  If you have idea for a fall event please let us know by emailing wholeu@uw.edu.