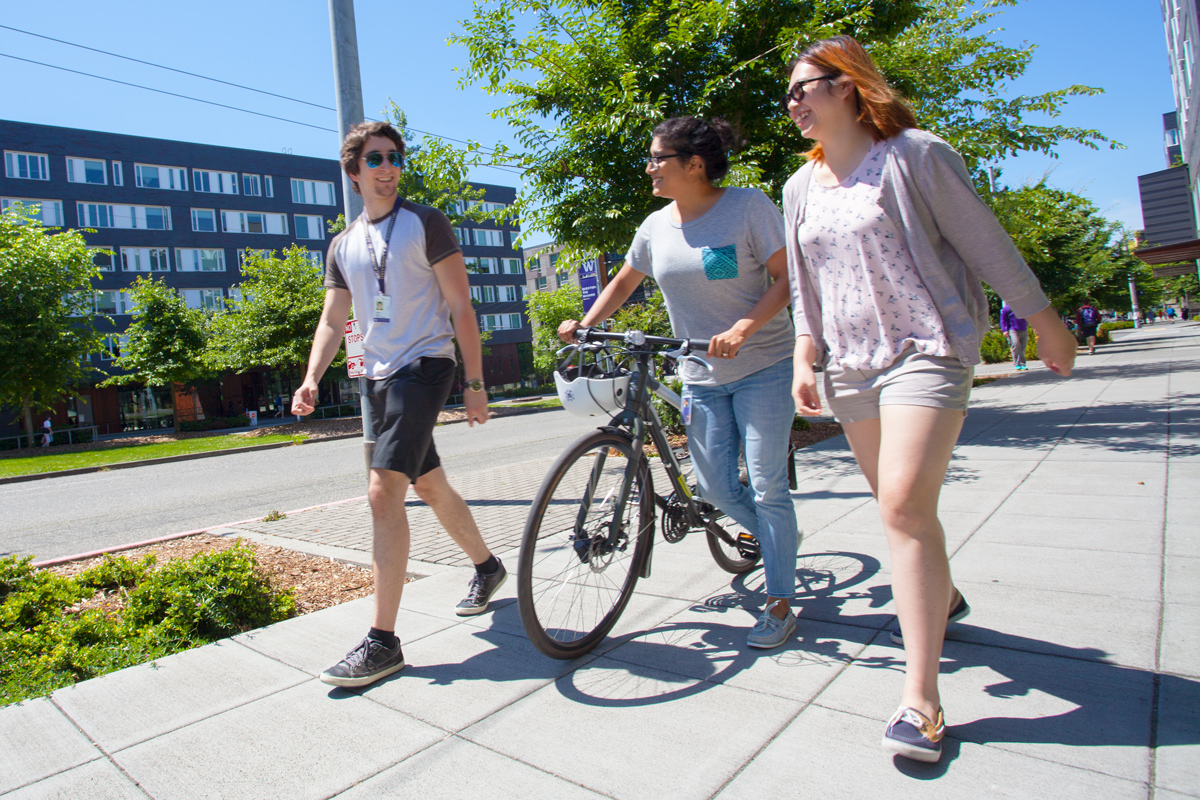 5 Reasons Summer is the Best Time to Try a New Commute
The rain is off on a three-month vacation. The sun seemingly never sets. Summer in Seattle can make you feel like an entirely different person. It's the perfect time to try out a new commute, and here's why.
The sun is out and the days are long, so you want to be outside.
Seattle has such long summer days – nearly 16 hours of daylight around the solstice. Even if you come to campus early or head home late, there's a great chance the sun will be up, the sky will be clear, and the mountains will be gorgeous when it's time for your commute.
That means it's the ideal time to try a biking commute. Take your first rides now, when the daylight lasts into the evening, and you can have months of experience by the time fall and winter come back around. Use the Commute Concierge for help planning a route, and use our Bike Buddy program to find someone who bike-commutes from your neck of the woods and can show you the ropes.
Long, bright days are also great for taking a walk, of course – whether all the way to campus or to a bus stop or light rail station.
Buses and trains are less crowded.
Not only will your walk to the bus or train be bright and pleasant, but when you hop aboard, you'll be more likely to find a seat. With far fewer students on campus and faculty and staff on vacations, transit rides to campus tend to be less packed during the summer. If you're unsure about starting a transit commute, this can be a nice, low-pressure time to give it a try. It's also a great time to try putting a bike on a bus or train rack.
Keep in mind that there is some reduced transit service during the summer, too. King County Metro has details, and the Commute Concierge can help you plan your trips.
You can spend your money on ice cream instead of on gas.
Gasoline prices tend to rise for the summer, and this year is expected to be no different. But you can spare your pocketbook from the added expense if you switch from driving alone to another commute, even for part of the time. Split the cost of gas by sharing the ride with a carpool or vanpool, or avoid paying for fuel altogether by taking transit, biking, or walking.
If you work your exercise into your commute, you'll have more time to relax on the porch.
Who wants to spend an hour toiling away in the gym when it's beautiful outside? Switch to a more active commute – one that includes some walking or biking – and you can get your exercise on your way to and from work. At the end of the day, you can soak in the sublime evening sunlight instead of shutting yourself inside a sweaty building. An active commute can work wonders for your health, too.
Your new commute might just open up some new routes to summer fun.
Once you're equipped for a bike commute, or once you've gotten yourself a U-PASS, it can open up some fun new worlds. You might be inspired to take your family on a bike ride along the Burke-Gilman Trail, or to take a bus or train to go explore a neighborhood where you've never been.
Summer means community gatherings: fairs, festivals, ballgames, and outdoor concerts. Odds are that getting to one of those events will be much less of a hassle – and easier on your wallet – if you don't have to drive and park there. You can use your new U-PASS to take the light rail to a Mariners game, or your new bike to ride to the farmers market.
Ready to make this the Summer of You? Get started with the Commute Concierge and find your new commute!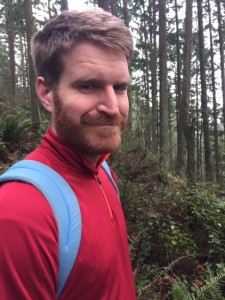 Matt Erickson writes things, takes pictures and occasionally futzes around with Adobe Illustrator for UW Transportation Services. His favorite things include his wife, Sarah; his cat, Salvador; good beer; and the (World Series champion) Kansas City Royals.