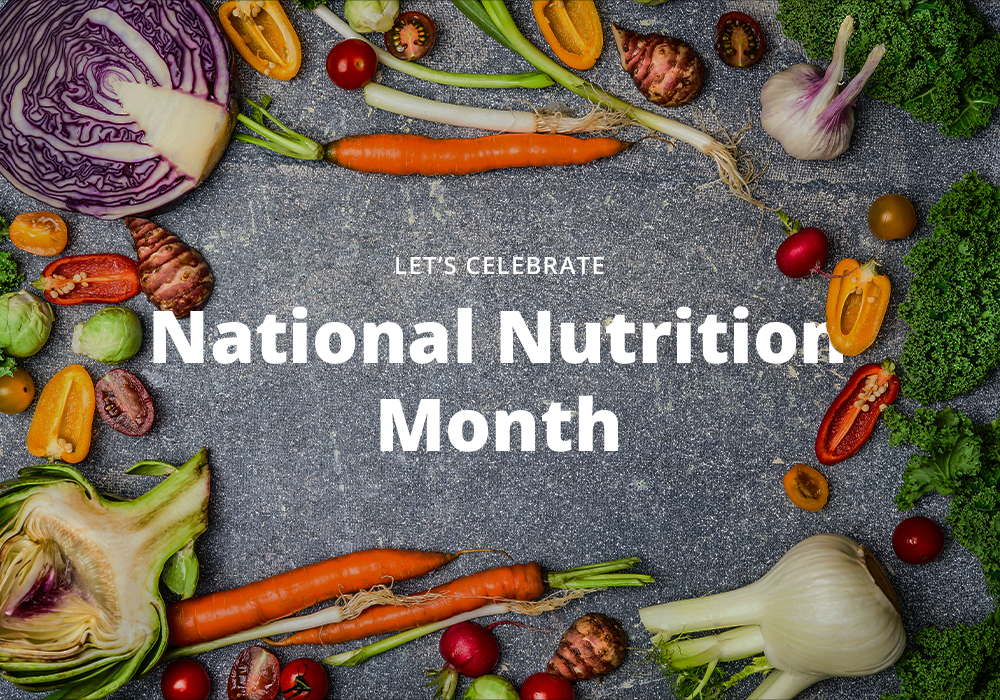 Let's Celebrate National Nutrition Month 2016 Together!
What we eat matters. But so does how, when, and why we eat.
This is the message the Academy of Nutrition and Dietetics is promoting this March via National Nutrition Month. This year's theme is "Savor the Flavor of Eating Right." It encourages us "to take time to enjoy food traditions and appreciate the pleasures, great flavors and social experiences food can add to our lives."
We should make informed food choices and develop healthy eating habits year-round, but March is a friendly reminder to keep ourselves on track. So throughout the upcoming month, let's focus on enjoying healthy and nutritious meals and all the good things that come with them — family, friends, traditions, and new memories.
Check out the following Whole U opportunities during National Nutrition Month:
Join our Eating Well Facebook Group to keep you inspired throughout the month of March (the group is private and can only be viewed by members). Each week we'll focus on a particular topic, and we encourage you to post pictures, videos, recipes, and comments for a chance to win prizes.
Join us to learn about mindful eating on Friday, March 4 at the UW Medical Center Plaza Café conference rooms. Dietetic interns Sepideh Dibay and Kayla Bell will introduce us to this ancient mindfulness practice, which aims to renew our sense of enjoyment, appreciation, and satisfaction while eating. Learn more and register here.
Ditch the store-bought salad dressings and learn how to make your own at our next cooking demo on Thursday, March 17. Executive Chef Andrea Yeckel, general manager of Local Point, will host us in the gallery kitchen and will give us the secrets of perfectly balanced and tasty salad dressings. Learn more and register here.
Need some help in the kitchen? Download our new kitchen cheat sheets to learn what fruits and veggies are in season in the Northwest, how to store your produce, and how to perfectly cook meat.
Need some more inspiration? Check out the Eating Well videos on our videos page.
Share you love for food and join our Potluck Competition! Register your team and host a potluck with your colleagues any day in March. There are so many ways to win prizes! Learn more and register here.
Let's "savor the flavor of eating right" this March. As screenwriter and film producer Anna Thomas put it, "We all eat, and it would be a sad waste of opportunity to eat badly."