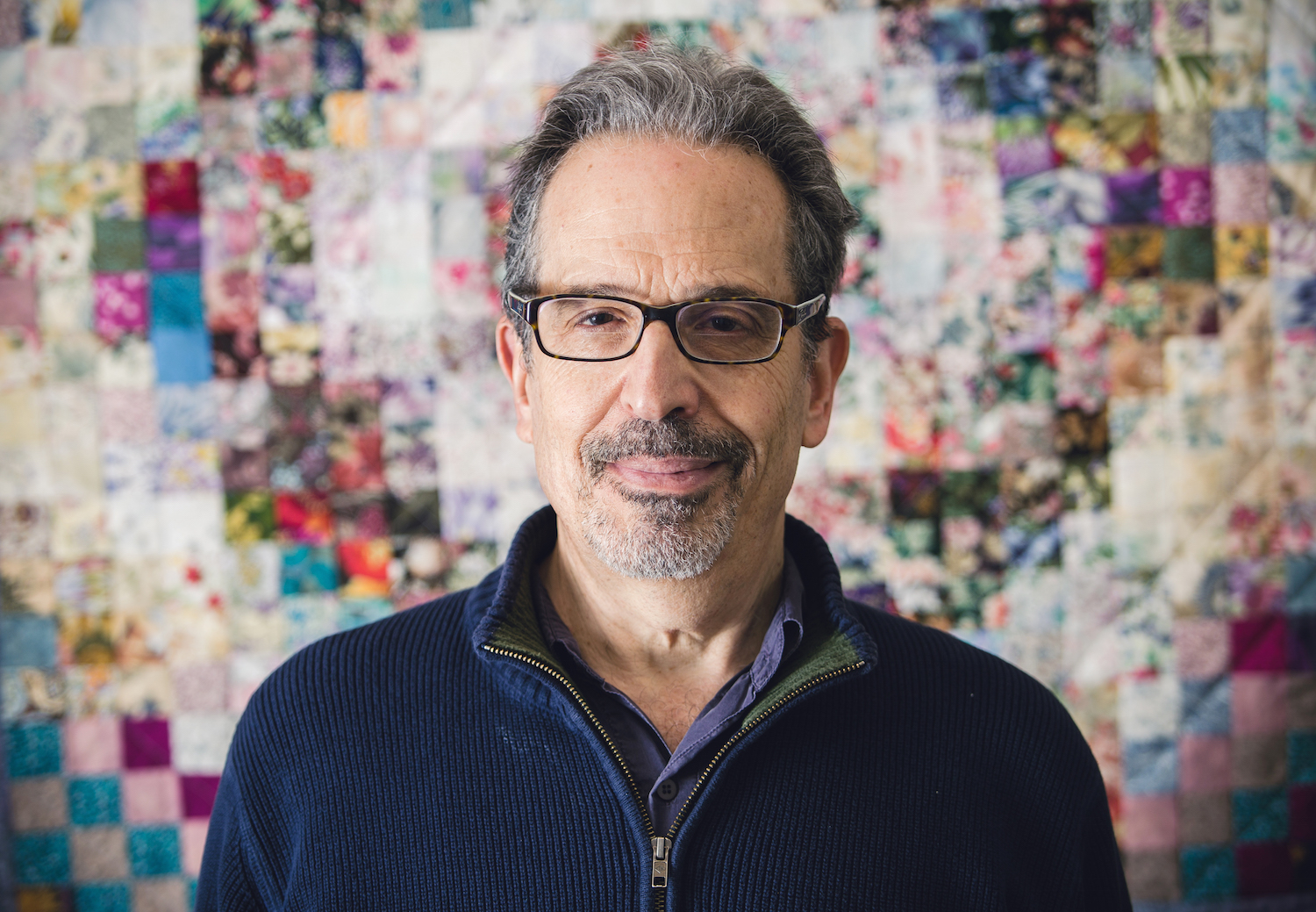 Faculty Friday: David Levy
Put your phone away.
What would you do if you heard that? Turn your phone off, or silence it? Flip it upside down on the table? Put it in your pocket or your purse? Throw it in the trash can?
At the movies, do you power down or switch to vibrate? Do you peak during a bathroom break? Did that Facebook notification give you a dopamine rush?
With cell phones attached to our hips and fitness bands tied to our wrists, it's no exaggeration to say that many of us are constantly connected — to our inboxes, to our friends and families, to Donald Trump and the Pope. Have you ever wondered how much is too much?
Of course you have. But chances are you haven't found an answer. Professor David Levy might be able to help with that.
A professor in the Information School, Levy has been studying information overload for decades. He explores our digital dependency in his new book Mindful Tech: How to Bring Balance to Our Digital Lives.
It's not a book of answers, but of exercises. Levy asks you to pay attention to your body when you're using technology, to log your experiences and then reflect.
"The premise of the book is that we can discover for ourselves how to use our digital devices in healthier and more effective ways," he said. That's opposed to searching for quick fixes on Google (or Bing, after finding that nothing you found on Google worked).
What do you feel when you first open your inbox? Dread? Excitement? Do you hold your breath in anticipation, or yawn? After five minutes, are you slouching? After 10 minutes, have you wandered off to browse the Internet?
When your desk phone rings or your cell phone buzzes or your email pings, "turn around and look at yourself," Levy says — at your breath, your emotions, and the quality of your attention.
You can apply these exercises not just to email but to Facebook, Twitter, tablets, smartphones, smartwatches, and any other cool and frustrating gadget you fiddle with daily.
"If you track that over time, you'll actually make some really interesting discoveries that will be uniquely yours and help you," he said.
How can it be so simple? Levy has observed that we tend to look forward when we're on our laptops and phones and tablets — scheduling meetings, planning for events, responding to emails, multi-tasking. We don't examine the now.
The exercises and the reflections came out of 10 years of teaching about our relationship with technology. There's no one-size-fits-all solution, but you can compare yourself to others who share their experiences in the book.
"Some people describe email as a plant that they have to water or a person they don't want to be in a relationship with," Levy said. "Their attitude is negative, and of course if your attitude is negative, that's going to be reflected in your emotions and your body."
Mindful Tech also has sections about attention-training practices and digital dependency and addiction.
A common rebuke of omnipresent tech is that it disconnects people from one another in the real world. But for many, especially young people, cell phones and tablets are the main way in which they stay connected to others. What happens when you unplug someone who depends on social media — texting, Snapchat, dating apps — for social interaction?
Levy's short but subtle answer: "Sometimes we do need to feel lonely."
In a digital culture, he said, we have a tendency to run away from difficult feelings. If something rubs us the wrong way, we can close out of the window or shut the laptop and forget about it. These exercises allow us to confront these feelings — the anxiety and the boredom and the loneliness.
"It opens up a space of choice, such as, 'I'm feeling really lonely now, what do I do about it?'" he said. "Once you've actually identified that feeling, you potentially have more choices you can make. You're going to make those decisions by actually observing yourself more fully and noticing patterns over time."
And sometimes, Levy admits, "the right choice is to pick up your phone."
---
David Levy has a B.A. from Dartmouth College and an M.S. and Ph.D. from Stanford University. For more about Levy's new book, head to UW News for a Q&A with Levy.