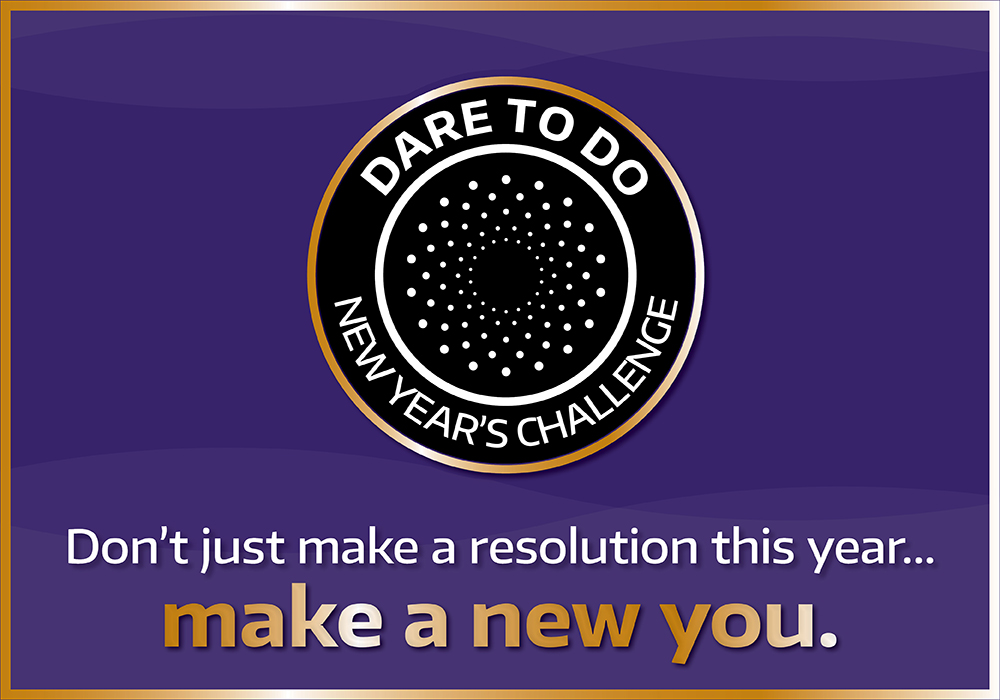 It is already the end of December and before we know it, 2016 will roll in. What are your goals for next year? Do you want to lose weight? Exercise more? Eat healthier? Or are you interested in venturing into new hobbies, meeting new people, or volunteering more?
More than half of Americans set a new year's resolution, yet less than 10% actually achieve it. Studies indicate it may be because we set unrealistic goals or we start out too hard-core and end up burning out.
The Whole U is bringing back the Dare to Do New Year's Challenge so that you can reach your goals. Being accountable and having the positive support of others can nearly double your chances in being successful. Participants can set goals and track their weight loss, minutes exercised, and/or steps taken each week. This year we are giving out Dare to Do journals to the first 1,000 faculty and staff that register to help with accountability.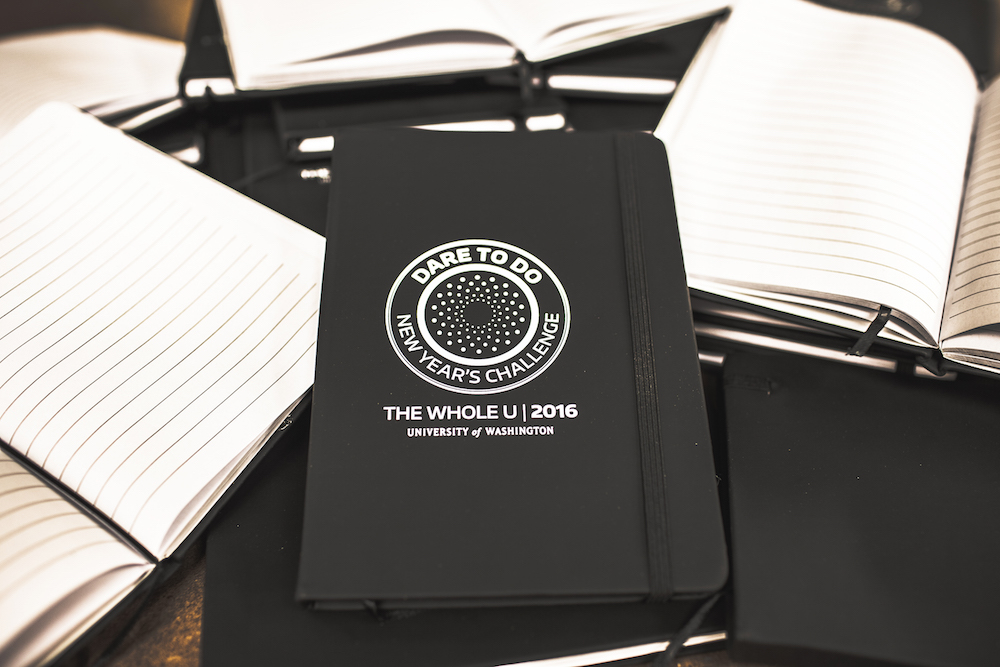 We have also teamed up with registered dietitians from UW Medical Center and Harborview Medical Center to offer nutrition seminars around healthier choices, mindful eating, and weight loss. As a bonus, fitness partners and UW coaches will host clinics and classes to get us moving more and trying new exercises that can increase our intensity.
Weekly recipes and workouts are motivating, but a new you isn't just about fitness and nutrition. Taking more time for reflection, connecting with others both at work and beyond, and decluttering your life are all key. Sometimes when we focus on these areas of wellness we create a space for healthier choices and more movement. With this in mind, we have decided to dare participants to set weekly goals: Take a pause throughout the day, praise others around you, give more, explore new places and activities, connect more with others, and simplify your busy schedule. All of these weekly dares will have tips and resources for participants to try something new.
Last year's Dare to Do success was so inspiring. Read the recap article here and see how we made it around the world twice together. Let The Whole U and our University of Washington partners be a part of your 2016 journey! Register here.