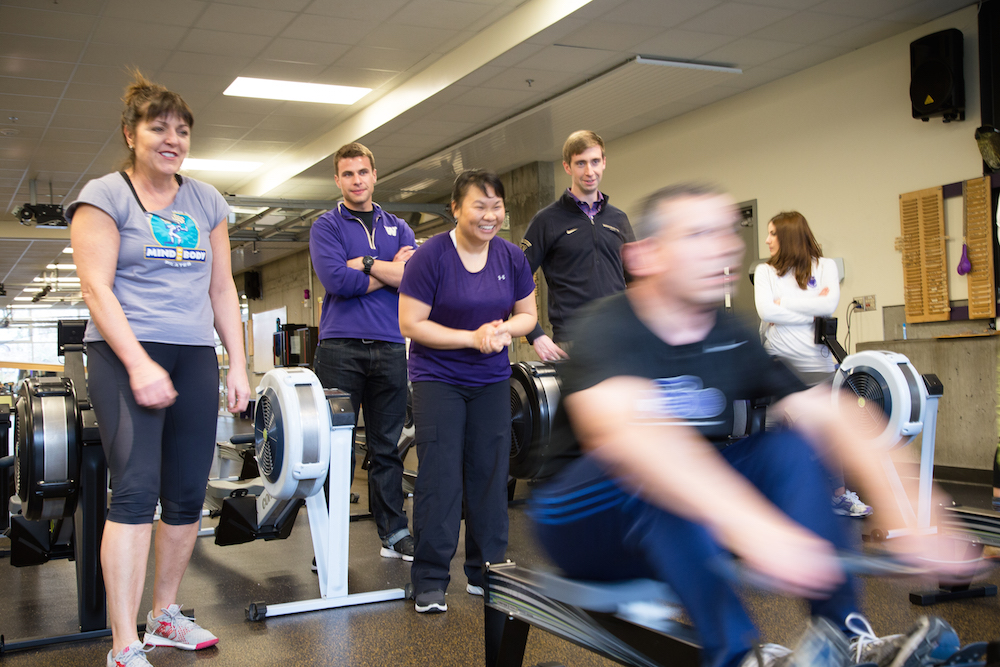 Around the World Twice: Results from Dare to Do
We created the Dare to Do Challenge to encourage faculty and staff to move more throughout the first six weeks of 2015. We're happy to report that they rose to the occasion!
Participants tracked their progress online each week, collectively climbing over 110 million steps and exercising nearly 800,000 minutes. In other words, we made it around the Earth twice!
This was a journey that UW faculty and staff took together, even if they never saw each other in person. The Whole U sent weekly emails and articles with resources, recommendations, and tips on moving more and eating well.
Week one's article focused on following the simple equation of calories in vs. calories out, and with the help of UWMC dietitian Charlotte Furman, we learned how to make small changes to cut back on extra calories. Week two taught us how to fit in more movement at work. Week three encouraged new strength training exercises that use multiple muscle groups to save hours in the gym. Week four focused on how to stay motivated by sharing real examples and encouragement from the IMA and their members. Week five focused on flexibility and how it can compliment our strength and cardio training, as well as improve our mood and stress levels. Our final week showed us ways to move our exercise routine indoors when the weather becomes a barrier.
In addition to these weekly articles, The Whole U partnered with UW Athletics to offer celebrity coaching sessions. Over 300 participants signed up to try something new.
Director of Rowing and Women's Crew Coach Bob Ernst led participants through a fitness workout at the UW Shellhouse.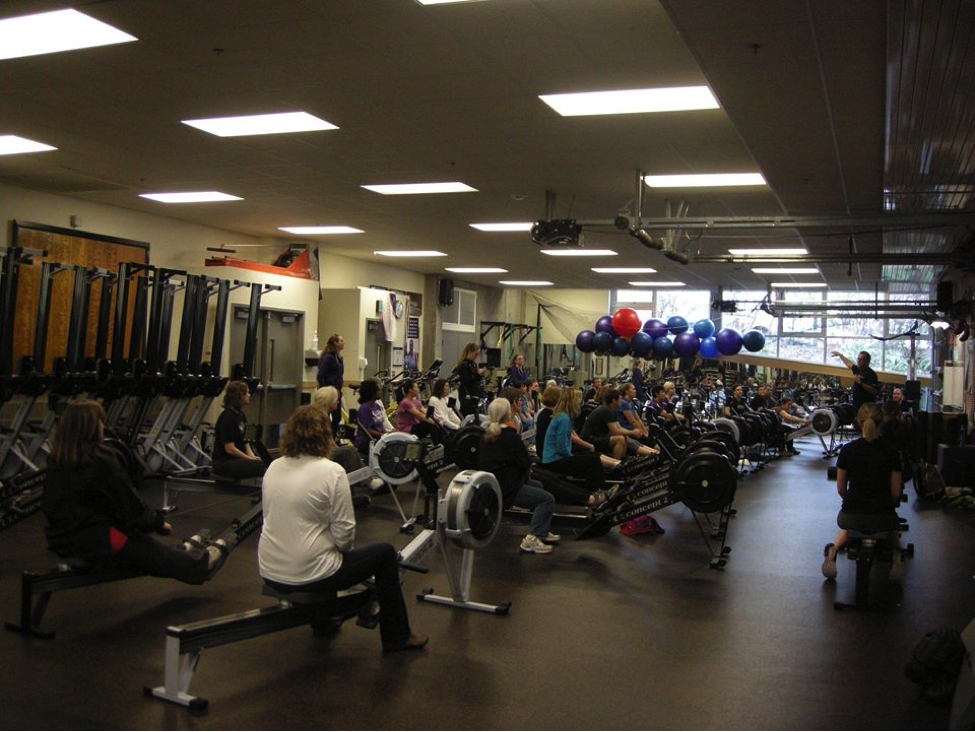 While Matt Rung, 1st Assistant Coach & Recruiting Coordinator for Rowing, led a Learn to Row class that gave participants a chance to race each other: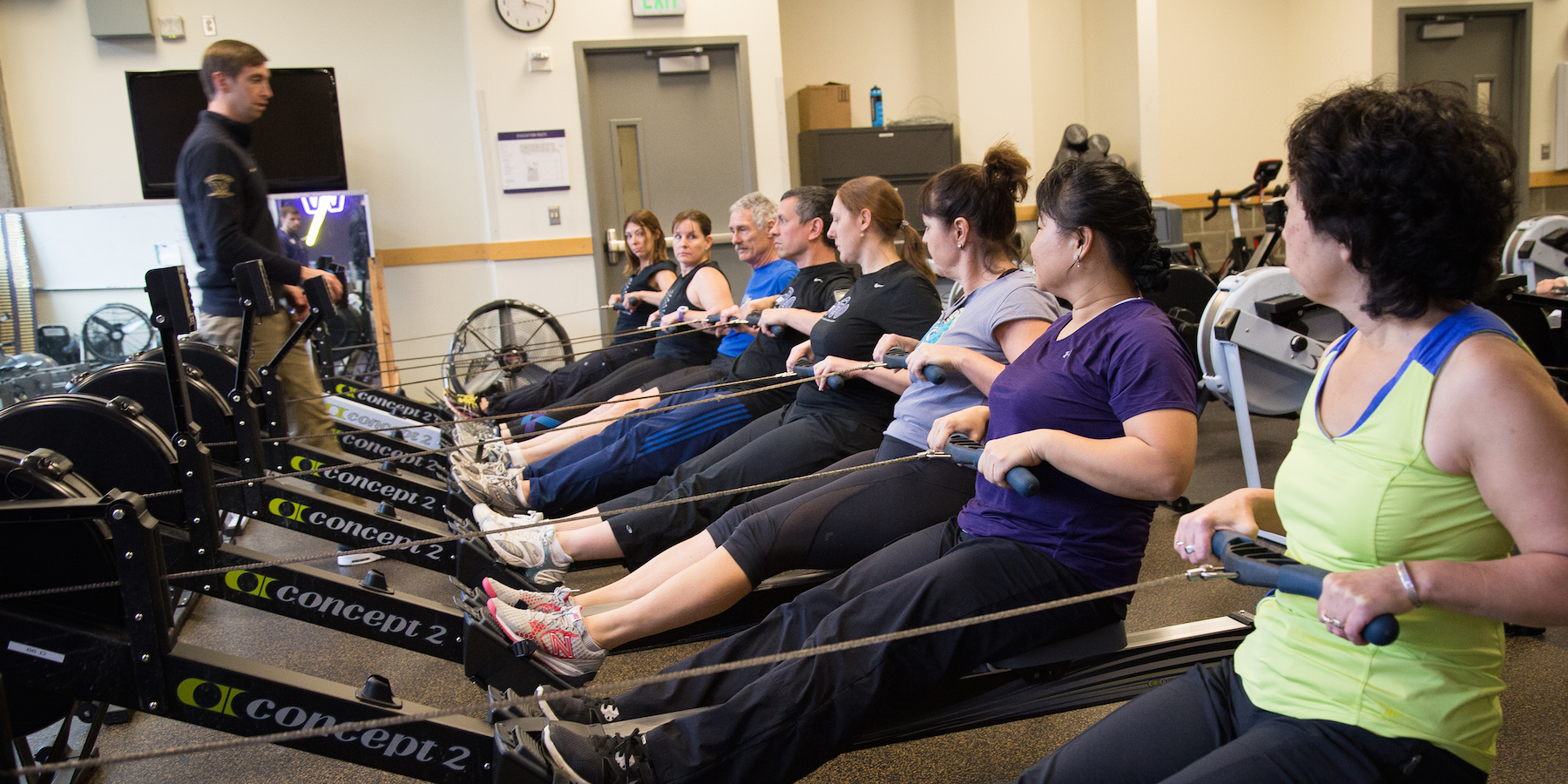 Football Strength and Conditioning Coach Tim Socha took them to the Football Field and Weight Room: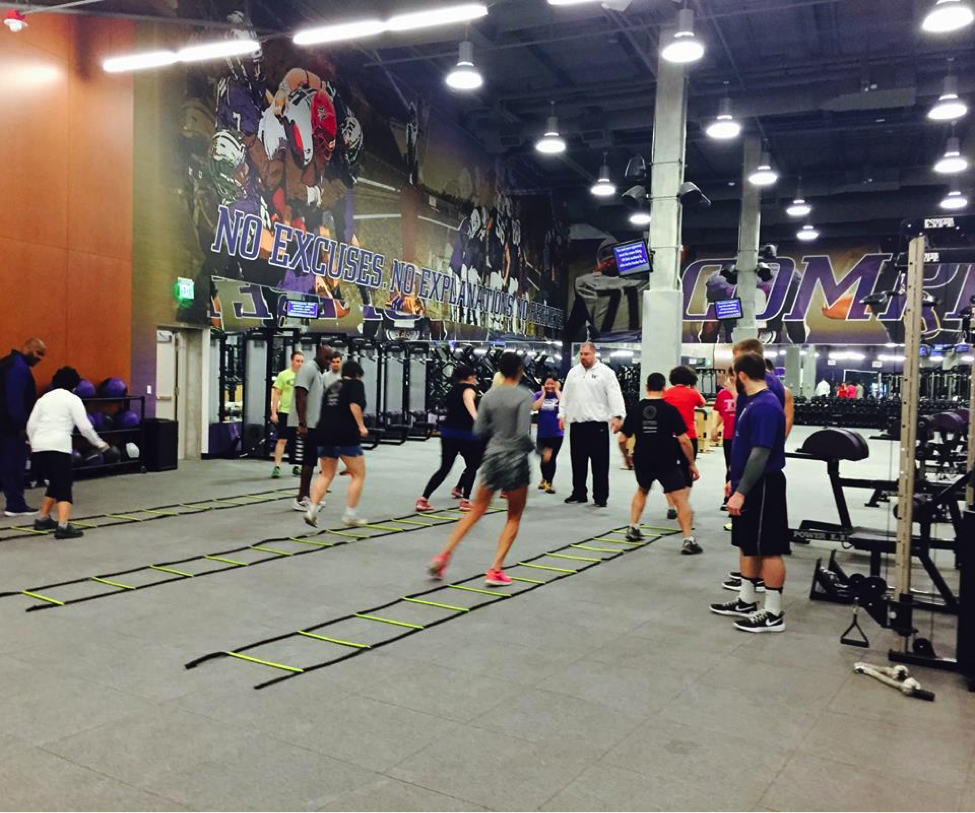 Olympic Sport Strength and Conditioning Coach Rose Baker led a circuit at the IMA: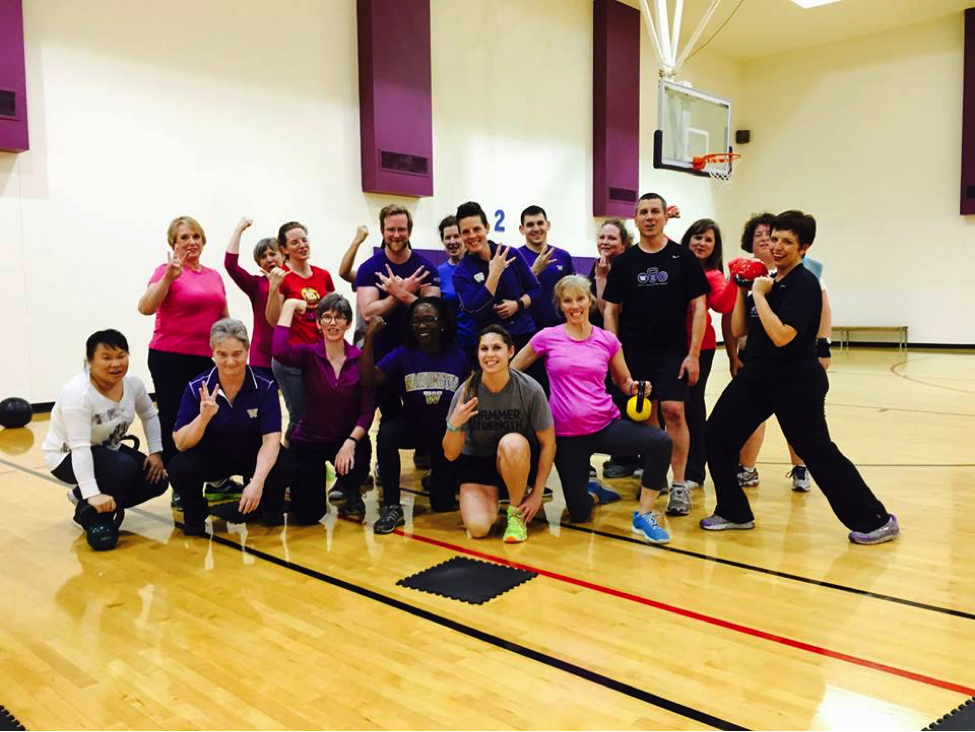 Gymnastics Coach Elise Ray inspired us to push ourselves while also having fun in the Gymnastics training room: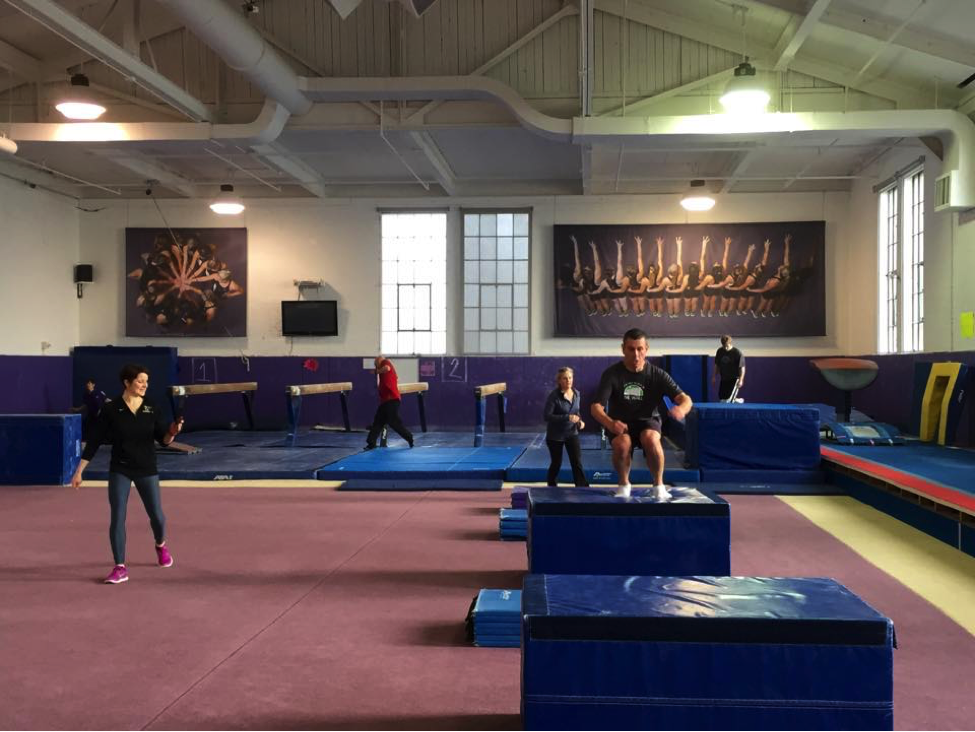 And Vertical World's Coach Josh Jubbs also led a workout at Harborview.
Participants loved their experiences and walked away with new tools and inspiration. Huge thanks to our UW coaching partners!
Each week, we had a FitBit drawing for those who reported their progress. The drawing for the Grand Prize of a full month of free yoga from our discount fitness partner Core Power Yoga was for those who reported all six weeks. The winner is Mary Baardse, senior computer specialist in Housing and Food Services. Congrats, Mary! (Any new student gets a free week of yoga at Core Power Yoga's U-District location.)
What's next for Whole U exercise opportunities? Coming in March and April, we have the following opportunities for UW faculty and staff:
Thursday, March 5 at noon – Understanding and Exploring Yoga – Register Now
Thursday, March 12 at noon – Introduction to Mountain Climbing – Register Now
Wednesdays, April 1, 8, 15 at 6:00 p.m. – Tennis Clinic – Register Now
If you can't make it to these events but do want to move more, join our Be Active Facebook page for motivation and support. See you there!