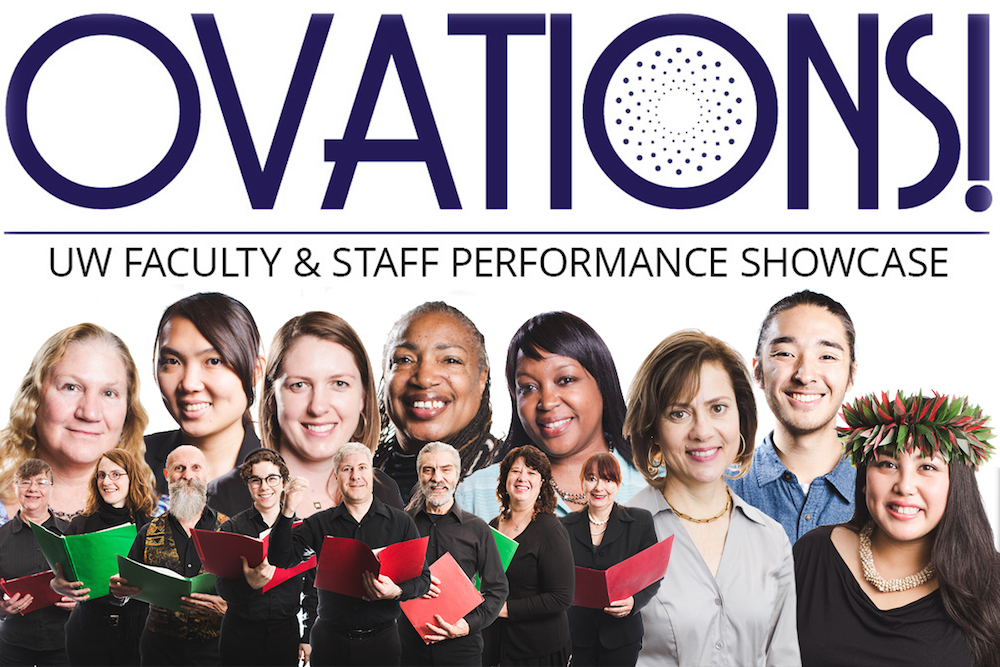 Ovations is this weekend at Meany Theater, and we're looking forward to watching all of our talented performers take the stage in front of a full house. Meet the final six acts that will sing, dance, and make you laugh!
The Collective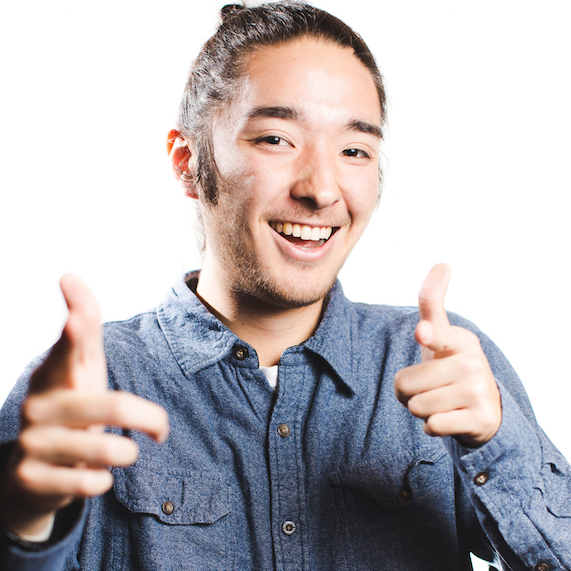 This is Andrew Kimitsuka, one of two co-directors of UW's "best and only improv troupe," The Collective. He performs alongside eight other hilarious students from across the university. With majors ranging from political science to molecular biology to industrial design, these performers represent an academically diverse student group with a passion for making others laugh. They are a "tight-knit group that performs both short and long form improv, writes and performs original live sketch shows, records an improvised podcast, and gets up to all sorts of other mischief!" The Collective will have the audience in stitches come November 22!
RadOnc Beamers

The RadOnc Beamers Choir are physicians, staff support, and clinical nurse practitioners within UW Medicine's Division of Radiation Oncology. Whether they're supporting from the administrative side or working directly with patients, all nine choir members are committed to the work they do here at UW. Inspired by The Whole U's Figgy Pudding contest last year, choir leader Sansannah assembled a group of her own within Radiation Oncology. After attending Ovations last year, she thought to herself, "We can do that, too!" The choir has been practicing since August, and it's safe to say they are ready and excited for Ovations 2015 to be their first performance together! They will be singing an ancient song with the meaning "give us peace."
Christine Sismaet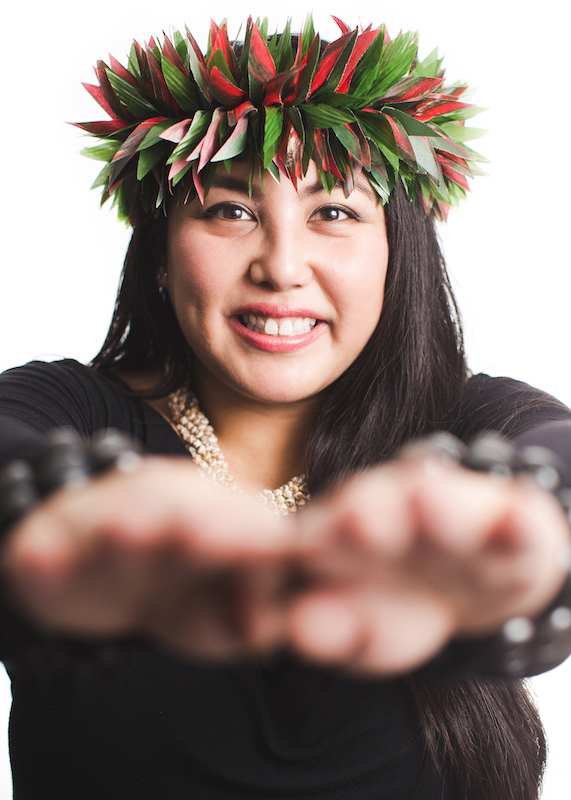 Christine started working at UW when she was still a student, taking a position in the Department of Housing & Food Services. Almost 10 years later, she remains at UW, now as the operations manager for Conference Services. Growing up, Christine was encouraged by her mother, who danced hula as a keiki (child) in school, and has now been dancing hula for 15 years with her 'ohana). As a hula dancer, Christine has been in many performances, including the Live Aloha Hawaiian Cultural Festival, and various multicultural events, luaus and other special occasions. She also dances at her church through hula ministry and carols hula style at local nursing homes during the holidays. To Christine, hula is more than just a dance; it is about telling a story and preserving the Hawaiian culture.
Catherine Duffy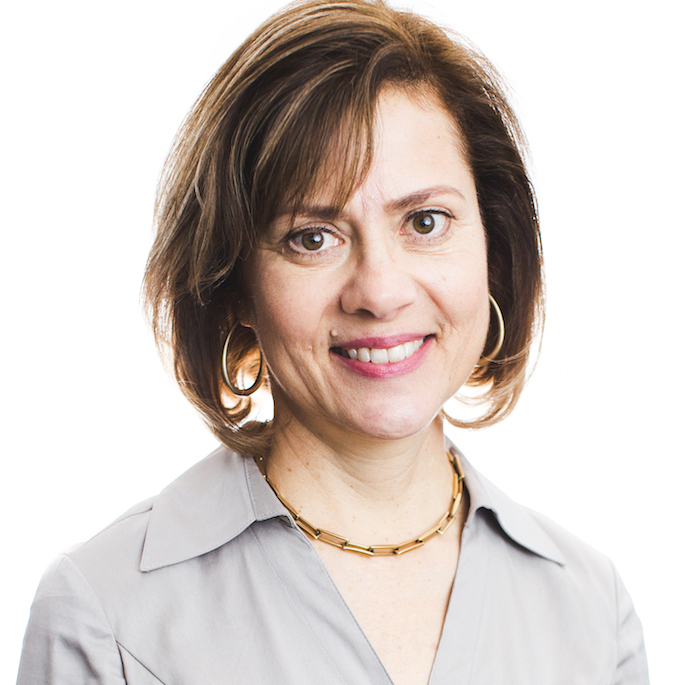 Having read and recited stories to her four children as they grew up, Catherine has always loved children's literature. She also has a background in speech and drama, so she enjoys becoming the voice in the book and performing the different parts. Catherine, who works for the College of Education, will be performing An Awesome Book of Love by Dallas Clayton, which she says it is the type of story that "draws your heart out." Her favorite story of all time, however, is Robert Munsch's Love You Forever, a story that she often read to her children when they were young. Catherine loves her talent because it allows people to "touch a place in their hearts that they wouldn't necessarily go otherwise."
Libraries Singers

The Libraries Singers are all staff within the UW Libraries, including Suzzallo-Allen, Health Sciences, and Special Collections. The group came to be in the '80s, originally focusing on singing classic carols during the holiday season. Today, however, they have grown into a choral group that still sings those classic carols from time to time, but has branched out to singing all types of music. They especially enjoy singing in four-part harmonies in different languages, one of their favorite songs being "O Magnum Mysterium." One of their most memorable performances was when the Libraries Director asked them to do a special performance in the Suzzallo Reading Room. The choir will be performing in the lobby during intermission.
If you missed your chance to secure tickets for Ovations, make sure to sign up for the waitlist for your chance to watch UW students, faculty, and staff show off their hidden talents.