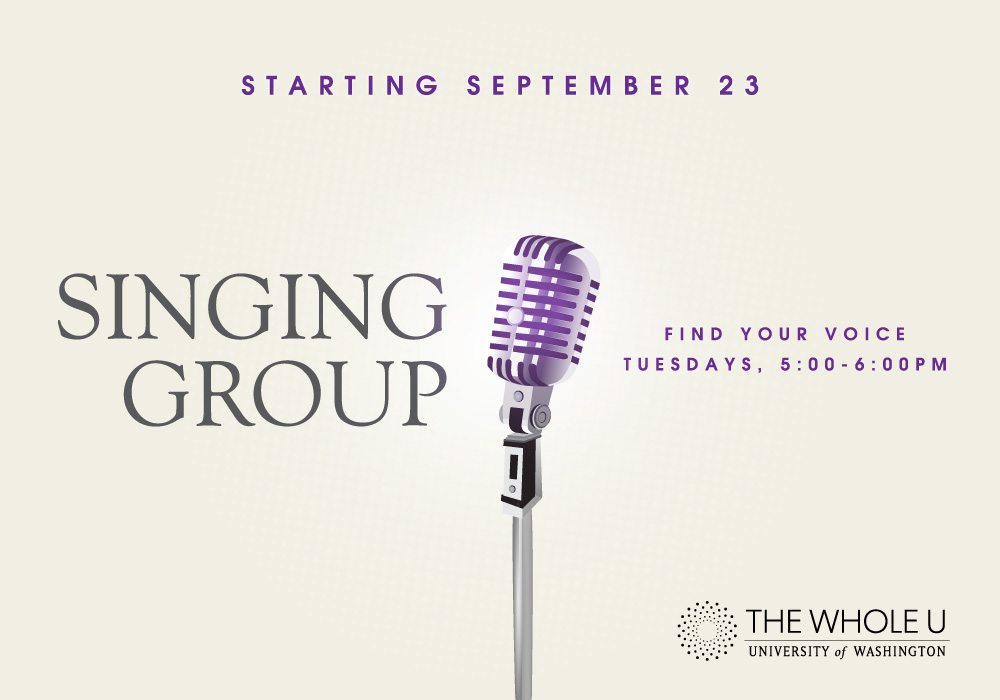 Figgy Pudding: More Than Song Lyrics
Is there really such a thing as a "figgy pudding?" Actually there is: there's the warm, sticky English pudding made with figs, walnuts, brandy, and cream, and there's the annual holiday event of fun, giving, sharing, and singing in downtown Seattle. If you've ever experienced either or both, you know they share an infectious sweetness of joyous tradition. I've never tried making the dessert, but after singing "now bring us some figgy pudding" for a life time of holidays, one December evening in 1997, I was finally introduced to the bigger-than-life and awesomely fun Figgy Pudding Caroling Competition, under the Bon Marché Star (now Macy's) in downtown Seattle.
The streets were filled with carolers surrounding the Westlake Center area, and as I stood under the Bon star, I experienced a symphony of sound, color, movement, and aromas that made me laugh and cry, sing and clap, and hug strangers on the street – who responded in kind. We were caught up in the warmth and joy of the season – as well as childhood memories of Christmas magic – and found ourselves making new friends while huddling under shared umbrellas and mis-singing lyrics to our favorite melodies. (Who really knows all the words to "Good King Wenceslas?") What I didn't realize then was that I would become the Bon Figgy-maestro for the next several years, and that our group would actually win the competition!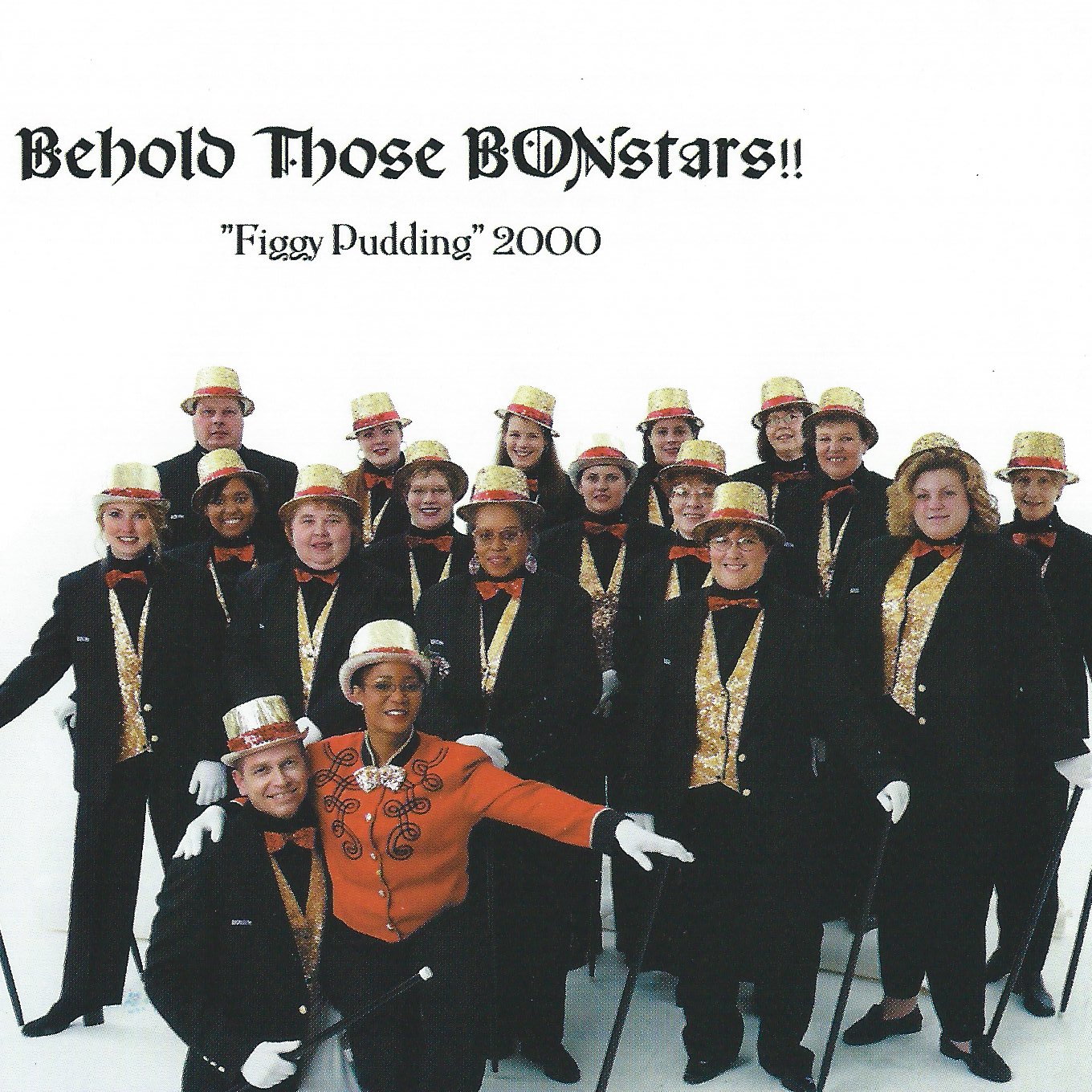 My Caroling Tradition
Caroling goes back to early childhood for me, as my family would gather around my grandmother's piano after dinner to harmonize and sing carols, hymns, and old familiar ballads. By the time I was 10, I was the one seated at the keyboard struggling to keep up with the songs and humorous singing competitions between my dad and his siblings. Fortunately, my piano playing got better as the years rolled by, but to my family, it wouldn't have mattered – it was an amazing time of love, acceptance, and wholesome fun that was generous enough to fill both our homes and our hearts.
When I was introduced to Figgy, it had been over four decades since those holidays around Grandma's piano, and many of those voices of loved ones were gone. For me, Figgy was a fun way to revive those wonderful heartfelt days, share holiday memories with
colleagues,and spread goodwill by helping those less fortunate in our community. It accomplished all that and more.
Every year our Bon Marché group grew larger in number and better in talent and performance. It was one of the greatest teambuilding strategies we could have ever devised. We called ourselves the BonStars, and before long, were singing on the radio for Figgy commercials, invited to sing at management meetings, and standing on stage at Westlake taking home the prize! We raised the most money for the Pike Market Senior Center and Food Bank that year, and our performances won over the crowds and the judges.
A New Spark
In 2002, my career moved on from the Bon, and my caroling went into hibernation. I never would have predicted that years later I'd be a member of UW Professional and Organizational Development (POD), and my teammates would be the spur to awaken my Figgy-spirit again. Though I've only been a member of POD for just shy of two years, my colleagues encouraged me to "step up to the plate" and create the opportunity for many others to join us and participate in the Figgy experience.
Partnering with The Whole U only made sense. We'd be able to meet many new people, increase the fun, spread greater cheer, and bring all our voices and enthusiasm together for a worthy cause. Proceeds from The Great Figgy Pudding Caroling Competition support the Pike Market Senior Center and Food Bank. This 36-year-old organization's mission is to improve the lives and meet the needs of seniors and the hungry living in downtown Seattle. Fundraising is optional. To join us, all you need to do is raise your voice.
The 2014 Figgy Competition will take place on Friday, December 5 from 5 – 8:30 p.m.
Rehearsals for the singing group will be on Tuesdays from 5 – 6 p.m., beginning on September 23  at the HUB (Room 238), and then on subsequent Tuesdays in Roosevelt Commons Room #120A.
Come join us to sing, or come join us and cheer us on for the competition!
All singing and experience levels are welcome!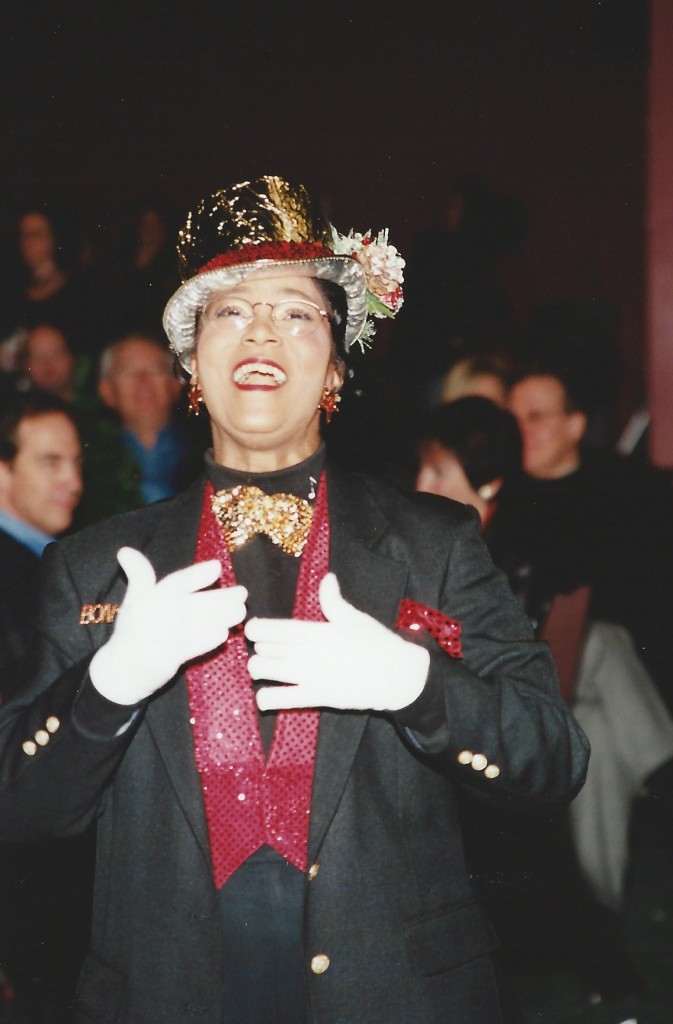 Many thanks to Linda Callecod, senior organizational development consultant for Professional and Organizational Development (POD), for sharing her passion with us! We can't wait to cheer on The Whole U singing group at Figgy Pudding 2014!