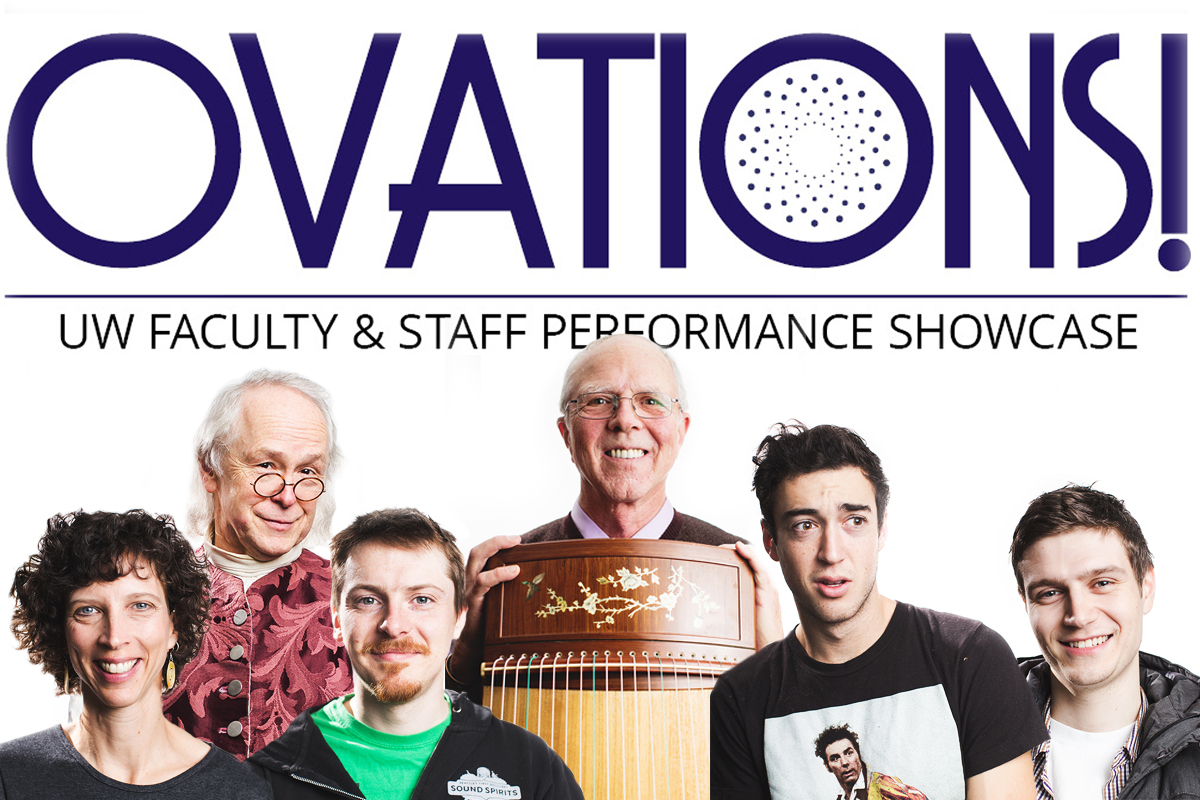 Ovations 2015: Ben Franklin, Slam Poetry & More
Last week I introduced you to the first four acts of Ovations 2015, but we're just getting started. After you meet the next four, you'll definitely want to reserve seats for yourself and your friends and family.
GregRobin Smith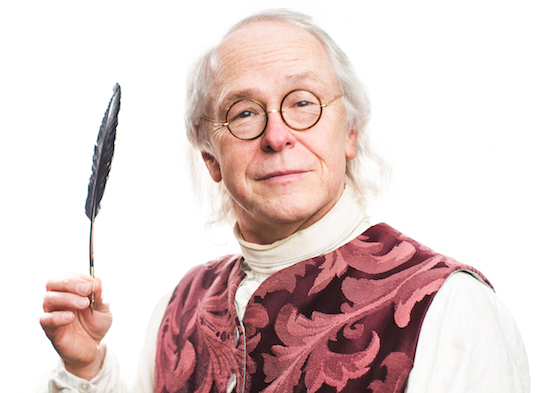 UW Commuter Services truck driver by day, actor extraordinaire by night. GregRobin has always had a passion for theater, studying it through high school and college and then pursuing it professionally after graduation. He's directed, choreographed, taught, and acted, but his favorite role is Ben Franklin. Since he first started researching Franklin 17 years ago, GregRobin has developed a deep connection with him. Smith says that "by understanding one person intimately, you can transfer that knowledge into the character that you're playing." This "celebration of humanity" is how he's been able to perfect his role as Benjamin Franklin. Past performances for GregRobin include everything from interactive history shows for students to presidential inaugural balls, and we are looking forward to watching him transform into Ben Franklin at Ovations!
Lyle Zimmerman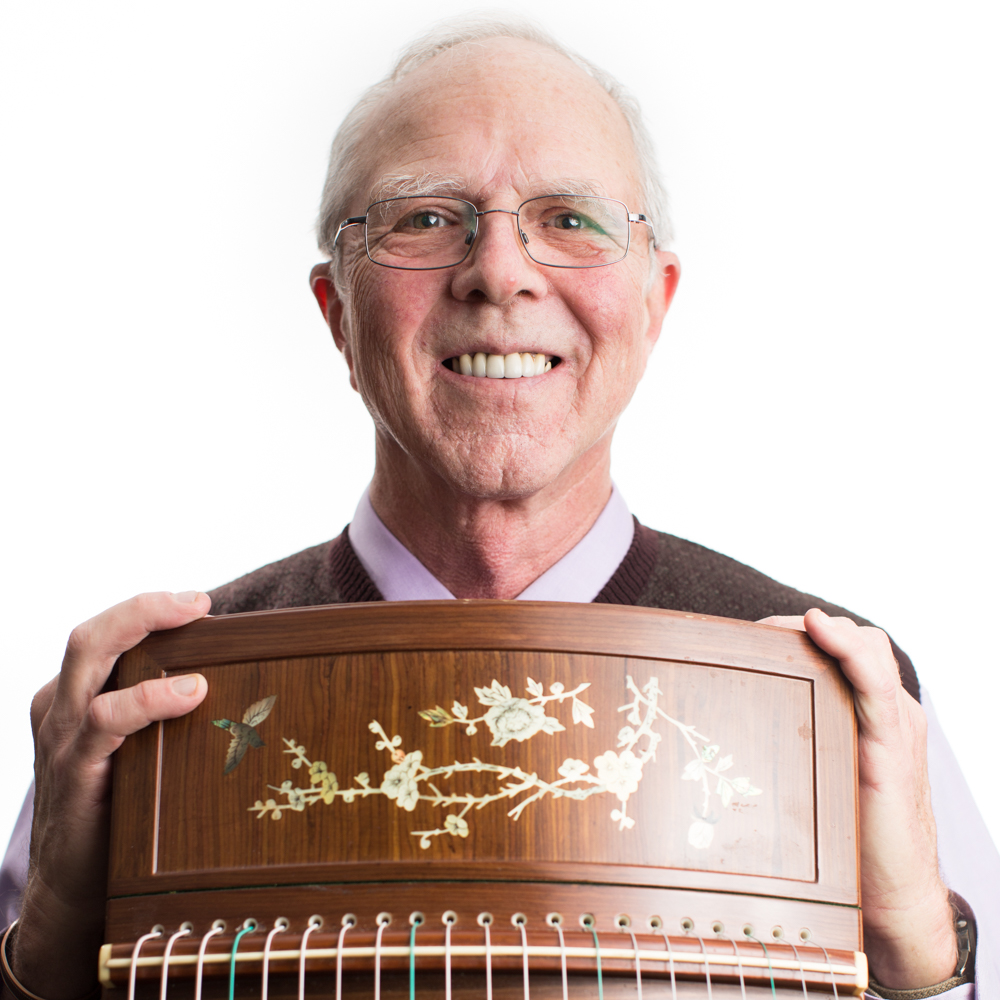 Starting in high school as a janitor in Hansee Hall, and now as a manager of communication infrastructure at UW-IT, Lyle has worked at the UW for 31 years. With an uncle, father, and daughter who have all worked here, it's clear that the Zimmerman family has a passion for UW. Seven years ago, at a Thai temple, Lyle noticed a woman playing an unusual instrument. Intrigued by its sound, he went online and ordered one the next day. This instrument is called a Guzheng, and he's been taking lessons and practicing ever since. While he mainly plays traditional Chinese music, he enjoys when his grandkids can join in and play the drums or bells. Lyle has a musical background as an accordion and guitar player, and he loves to share and foster a love of music in his family.
Erik Peters, Whitney Neufeld-Kaiser & Benji Rifati

Whitney is a genetic counselor with UW Pathology. Benji is a senior in accounting and information systems. Erik is an alum who once played in the UW marching band. They are three members of the Minor 9, a Balkan-style 10-piece band. While sitting on a porch in Texas, Erik came up with the idea of a Balkan folk band and the Minor 9 was created. Each band member's story is different, but Whitney, Benji, and Erik all met at the annual Balkan Folk camp that takes place in California. All three have musical backgrounds, but as members of the Minor 9, Whitney plays the baritone and Benji and Erik play the trumpet. As for Ovations, Whitney says their performance will "closely emulate the Serbian-Macedonian brass band music that's currently coming out of that part of the world." Watching the Minor 9 perform their upbeat music is sure to be a treat!
Corbin Bugni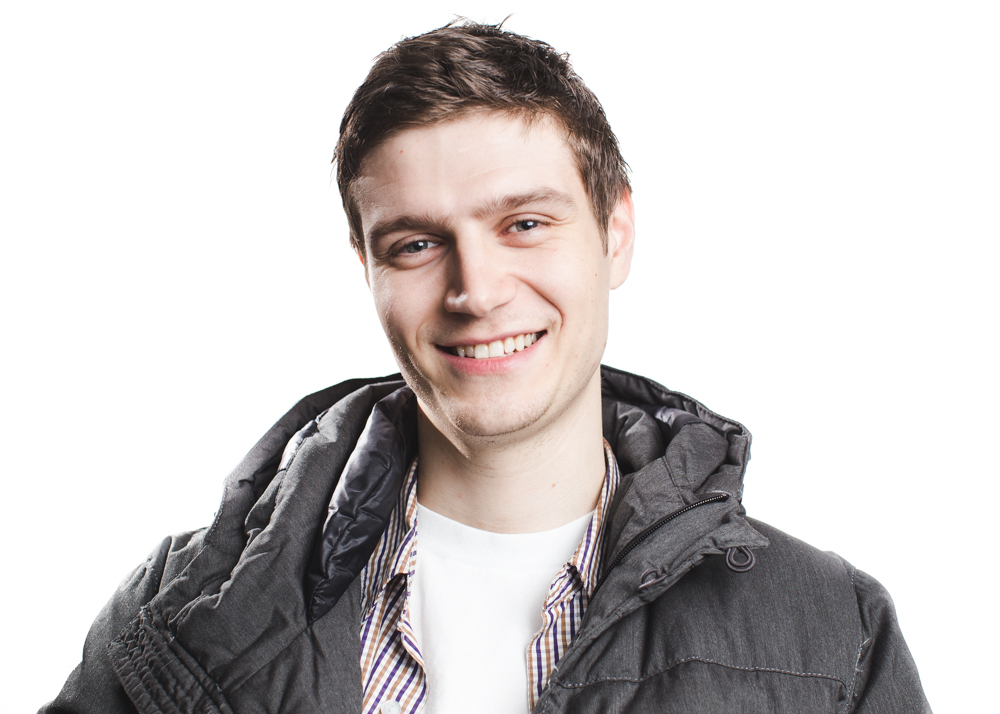 Corbin works at the UW Bothell Writing Center while also working toward an MFA in the Creative Writing and Poetics program. Given his studies, it's no surprise that his talent for Ovations will be performing slam poetry. When he was 15 years old, he joined a group called Youth Speaks Seattle, which allowed him to study poetry. He participated in open mic nights, poetry slams, and even a national competition in D.C. called Brave New Voices. He appreciates the significance of poetry, which started as an oral tradition with the ancient Greeks. He loves to perform his pieces with a slam poetry influence, incorporating hip-hop and rap rhythms while staying true to the oral tradition of storytelling. After graduation he is thinking about pursuing his Ph.D. and teaching the art to other students or maybe even going on tour.
You'll see these four acts and many more on Sunday, Novebmer 22 at 2 p.m. by registering now. Stay tuned to find out the rest of the acts on The Whole U website or Instagram.