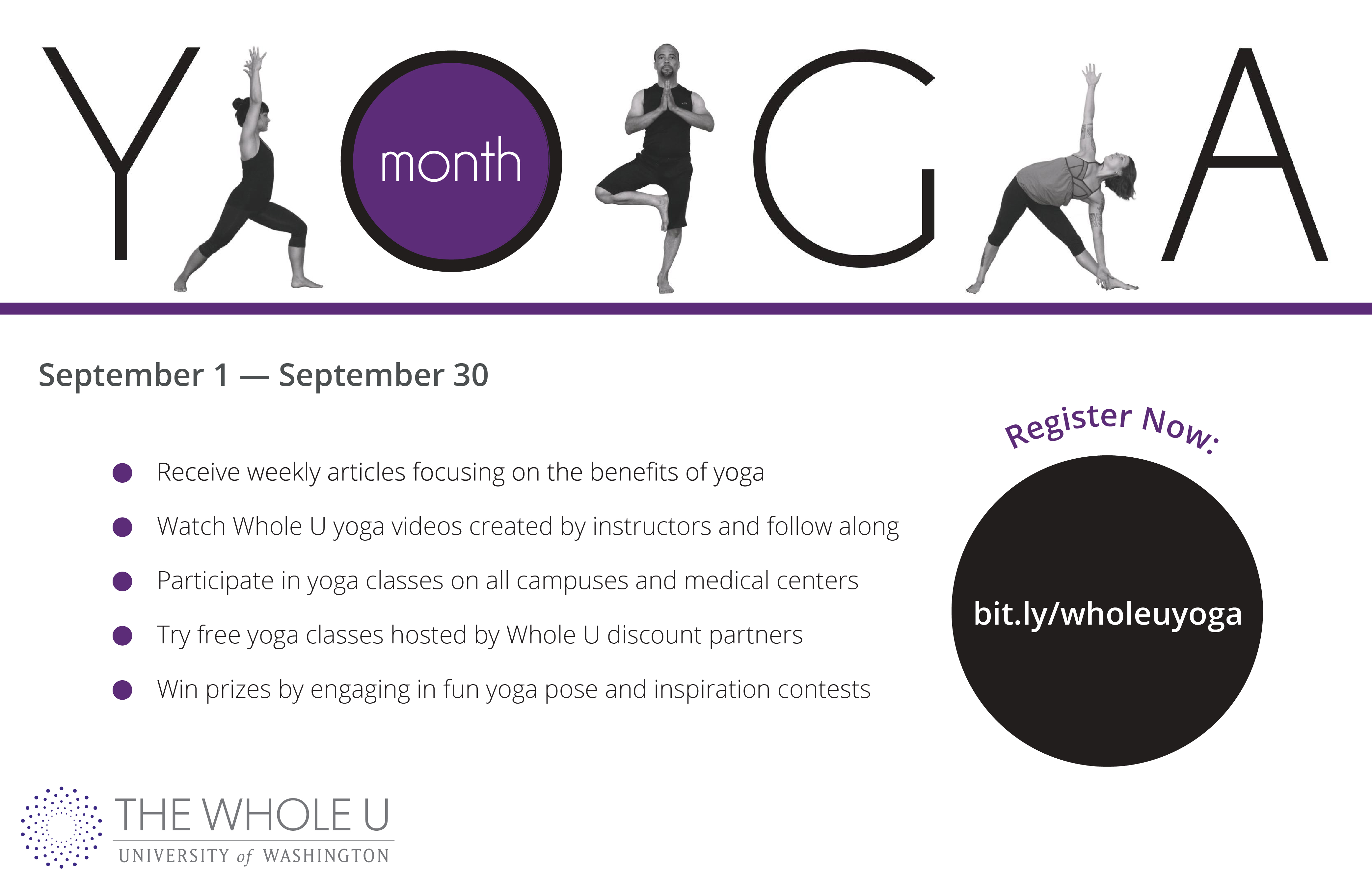 5 Reasons to Celebrate National Yoga Month with The Whole U
Last year over 700 UW faculty and staff celebrated National Yoga Month with us. This September, we want to make it easy for even more faculty and staff to give yoga a try or to reinvigorate their practice. Here are five reasons why you should REGISTER NOW…
1. Receive weekly articles about the amazing benefits of yoga
We've tapped UW yoga experts to share how yoga can help with stress relief, strength, longevity, energy, and preventing or relieving back pain. We promise you'll be inspired by what you learn!
2. Try new types of yoga with our custom-made yoga videos
Did you know that there are many types of yoga? One may not be your cup of tea, but another could be just your style. We created three videos with yoga instructors from the IMA so that you can sample a few different types of practice.
3. Free Yoga Classes All Over UW
There will be free yoga classes at UW Seattle, Bothell, Tacoma, South Lake Union, and Harborview. Space is limited, but registering for Yoga Month ensures that you'll hear about the classes first.
4. More Free Yoga
Our discount partners will be offering free classes at their locations all over. So far Jasyoga, District Yoga, and Leela Yoga are participating. More options and info to come!
5. Prizes!
Can't make it to a class? We'll be giving away yoga towels and Whole U swag to those who participate remotely on Facebook, Twitter, or Instagram. We'll also be supporting and motivating each other on our private Being Active Facebook group.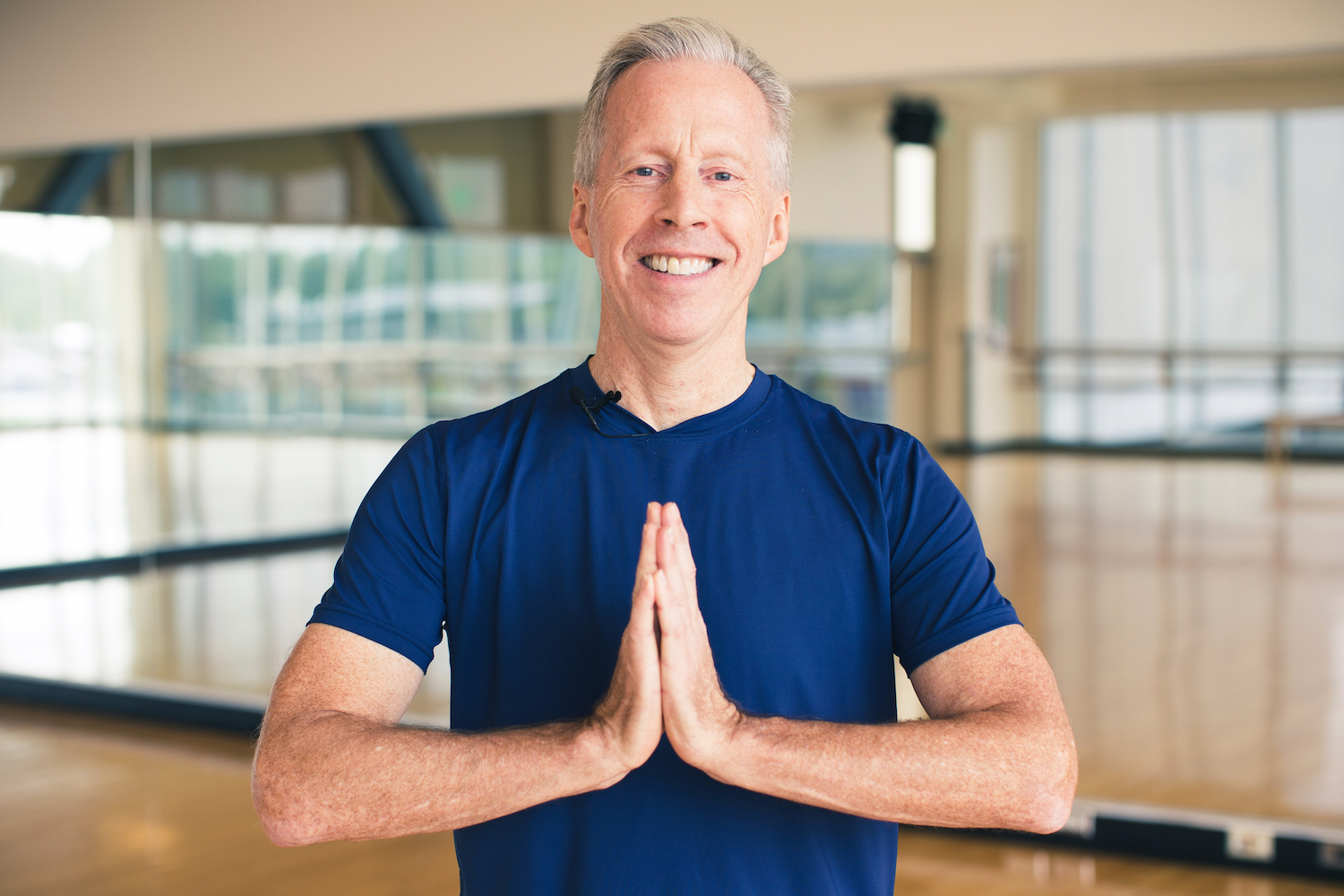 "What keeps me going back to yoga is just the way it frees me up and enables me to feel more like myself," said Michael Glass, who has been teaching yoga at UW for 12 years. "Whenever I go to the studio to practice yoga I come away feeling not only relaxed and centered, but also like I have had a good workout."
Don't miss this month of physical and mental care. Register for the Whole U Yoga Month Celebration!