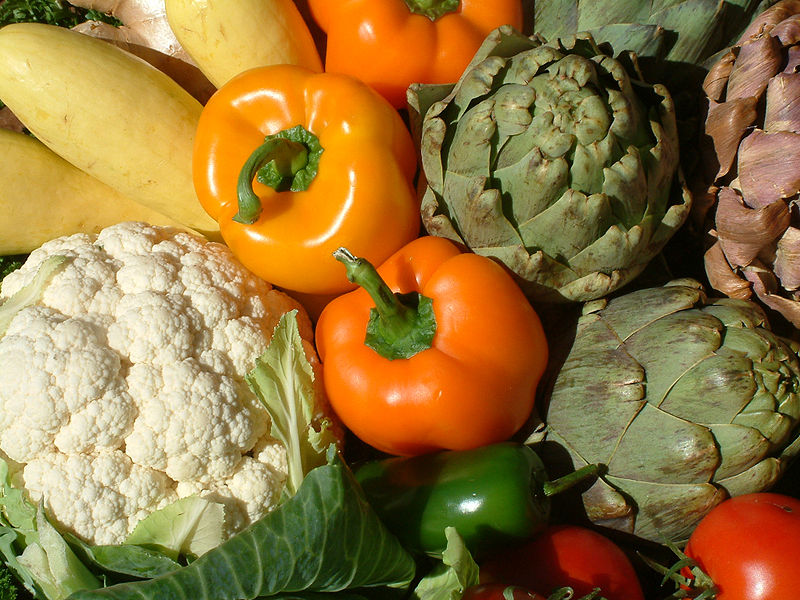 Recipes for Week 3 of March Culinary Countdown
For the final week of the March Culinary Countdown, we're bringing you some recipes from Charlotte Furman, a registered dietician and the wellness and technology manager for the UW Medical Center's Department of Food and Nutrition. First, we asked her a few questions about cooking and nutrition.
What does "healthy eating" mean to you?
To me, healthy eating means balanced eating. It means making sure that you eat a variety of foods from all food groups every day, especially a variety of different colors of fruits and vegetables.
Do you enjoy cooking?
Yes, I do love cooking at home. It allows me to experiment and play with recipe ingredients and to control what and how much of an ingredient is put into a recipe.
What is your favorite go-to dinner dish?
I have a really great recipe for Puttanesca pasta that my whole family loves. It combines tomatoes, olives, capers, parsley, onion and garlic for some great flavors and only uses one pot to make — which is nice since I'm not a big fan of doing the dishes. I make a lot of stir-fry dishes as well, since they can be put together quickly and are versatile in terms of mixing together different vegetables and proteins.
What's an ingredient that you are loving right now?
One ingredient that I love right now is the sweet potato. It's full of fiber, vitamin C, and carotenoids, and can be used in so many different dishes from breakfast to dinner.
Fill in the blank: If there is one thing people should eat every day it's…
Something colorful!  Whether it's blueberries on your oatmeal, an orange with lunch, a beet salad, or a side of broccoli or carrots — eating a range of colorful fruits and vegetables every day is a great way to make sure you are getting the nutrients that you need.
What's your best tip for anyone who wants to improve their cooking?
What has helped me the most is to just  get in the kitchen and practice. If I find a new recipe, I'll usually follow it exactly the first time I make it. After that, I will adjust it with different ingredients or amounts of ingredients depending on how I want it to taste.
Thank you, Charlotte for sharing your thoughts, tips and healthy recipes with us!
Try this week's recipes and post pictures on our Eating Well Facebook Group, or email them to wholeu@uw.edu. We'll choose the best picture for each dish to add to the article!
Breakfast Crepes
Charlotte says: "This recipe is a great way to start the day with a serving of fruit by pairing it with your crepe. An easy way to get a head start on your fruit intake for the day."
Ingredients:
1 cup flour
½ cup water
½ cup milk
2 eggs
2 Tb butter, melted
Filling ingredients – you can be creative here
Optional filling ingredients
Yogurt and fruit: I prefer an unsweetened Greek yogurt topped with blueberries, banana, strawberries or mango. You can drizzle with honey for a bit of sweetness as needed. You can also sprinkle with some chopped walnuts or flax seeds for a bit of crunch and to add in some Omega–3 fatty acids.
For a more savory crepe: Thinly slice and sautée some ham and green onion (or scramble an egg with some onion and spinach) and top with shredded Gruyere cheese.
 In a medium mixing bowl, combine flour, water, milk, eggs and butter. Whisk to combine.
Pour ~1/4 cup of batter onto hot griddle and spread with a crepe spreader or other flat utensil (I actually use a pie cutter and it works just fine).
Cook until lightly browned on one side, then flip and brown other side.
Remove from griddle. Allow to cool slightly then fill with desired filling.
For the savory crepes, place filling on half of the crepe while still on the griddle and fold over the top. Grill on both sides for about a minute more to melt the cheese.
Roasted Spring Vegetables
Adapted from bonappetit.com
Charlotte says: "Vegetables contain a variety of nutrients including fiber, vitamin A, vitamin C, potassium, and folic acid. Dietary fiber can help reduce cholesterol levels and may help lower risk of heart disease."
Ingredients for 4 people:
1 lb assorted vegetables (such as carrots, beets, asparagus, radishes, spring onions or snap peas), trimmed or peeled if needed and cut into same size pieces.
4 unpeeled garlic cloves
2 Tablespoons olive oil
1 Tablespoon Dijon mustard or 1 Tablespoon rice wine vinegar
Kosher salt and freshly ground pepper, to taste
Preheat oven to 450 degrees.
Combine Vegetables, garlic, oil and mustard or vinegar in a large bowl.
Season with salt and pepper; toss to coat.
Spread out in a single layer on a rimmed baking sheet lined with parchment.
Roast, stirring halfway through, until tender, golden brown, and charred in spots, about 20 minutes.
Serve warm or at room temperature.
Quinoa with walnuts and shallots
Adapted from bonappetit.com
Charlotte says: "Quinoa is an ancient grain that is a complete protein and low in calories. About 28% of quinoa's fatty acids come in the form of oleic acid, a heart-healthy monounsaturated fat. Walnuts are a rich source of vitamin E and omega 3 fatty acids. Walnuts have been shown in research to have heart healthy benefits by lowering LDL cholesterol and improving vasomotor tone, clotting and inflammatory markers."
Ingredients for 4 people:
3 Tablespoons walnuts
1 cup quinoa
1 Tablespoon olive oil
2 shallots, sliced (or substitute with 1/1 a red onion or garlic cloves)
½ tsp kosher salt
Preheat oven to 350 degrees.
Toast walnuts on a small rimmed baking sheet, stirring occasionally, until fragrant and slightly darkened in color (6-8 minutes). Let cool, then coarsely chop
Meanwhile, rinse and drain quinoa.
Heat oil in a medium saucepan over medium heat. Add shallots and salt, stir to coat.
Cook, stirring occasionally, until shallots have softened, about 5 minutes. Add quinoa and stir to coat. Pour in 1 ½ cups water and bring to a boil.
Reduce heat to low and cover. Cook until quinoa is tender (15-18 minutes).
Use the leftovers of these two recipes for lunch the next day or as a dinner side with the following recipe.
Quinoa and Roasted vegetable salad
Adapted from bonappetit.com
Ingredients for 1 person:
1 cup leftover roasted vegetables
½ cup leftover quinoa with walnuts and shallots
4 cups tender salad greens (spinach, arugula, or kale)
2 Tablespoons whole grain mustard Dressing (recipe to follow)
Kosher salt and freshly ground pepper to taste
Mustard dressing
½ cup olive oil
½ cup walnut oil
¼ cup white or red wine or rice wine vinegar
¼ cup whole grain or Dijon mustard
2 tsp melted honey
½ tsp fine sea salt
½ tsp black pepper
Mix all mustard ingredients (can be made ahead and kept for 3-5 days in the refrigerator to use throughout the week).
Toss roasted vegetables, quinoa and greens with the dressing in a large bowl. Season with salt and pepper as needed.
Beef and spinach salad with roasted tomato vinaigrette
From 'The Healthy Beef Cookbook"
Charlotte says: "This recipe is an excellent source of protein and a good source of zinc, iron and vitamin B6 and B12. Combining citrus foods such as tomatoes, with foods high in iron such as the beef and spinach, increases the body's iron absorption from those foods."
Ingredients for 4 people:
3 large plum or heirloom tomatoes cut into ¼ inch thick slices
5 cloves garlic, minced
3 Tbsp olive oil, divided
2 cups cubed French bread (3/4 inch cubes)
2 Tbsp thinly sliced basil
2 Tbsp balsamic vinegar
½ tsp salt
¼ tsp ground black pepper
¾ tsp coarse grind black pepper
1lb boneless beef top loin (strip) steaks (~ ¾ inch thick)
6 cups baby spinach
Parmesan cheese shavings (optional)
Heat oven to 400 degrees.
Spray 2 metal baking sheets with cooking spray.
Place tomatoes in single layer on one of the baking pans.
Combine garlic and 2 Tb oil in small bowl. Brush half of the garlic mixture over the tomatoes. Roast in oven for ~ 10 minutes – set aside.
Toss bread cubes with remaining garlic mixture in small bowl Place in single layer on second baking sheet. Sprinkle with a dash of kosher salt. Bake in oven for 8 minutes or until lightly browned. Set aside.
Place roasted tomatoes, basil, vinegar, 1 Tb oil, salt and ground pepper in blender. Cover; Process until pureed, set aside for vinaigrette.
Press coarse grind pepper evenly onto beef steaks. Heat large skillet over medium heat until hot. Place steaks in skillet and cook 10-12 minutes for medium rare to medium doneness, turning once.
Carve steak into thin slices. Season with salt as desired. Place an even amount of spinach on 4 plates, top with beef slices, croutons and garnish with cheese shavings if desired. Drizzle vinaigrette over salad.
Beets with Walnuts and Feta Salad
Adapted by Kate Ueland (February 2015) from Bon Appétit
Beets are  an unusual source of betaine, a key body nutrient made from the B-complex vitamin, choline. Betaine has been associated with lower levels of several inflammatory markers, which contribute to increased cardiovascular risk.
Ingredients for 4 people as a side, 2 people as a main course:
4 medium unpeeled beets, tops trimmed
1 tablespoon olive oil
6 ounce bag spinach
¼ medium red onion, finely sliced
½ cup crumbled feta cheese
¼ cup roasted walnuts
Salt and pepper to taste
Dressing
3 Tbsp balsamic vinegar
2 tsp Dijon mustard
1 tsp honey
1/3 cup olive oil
Salt and pepper to taste
Whisk vinegar, mustard, and honey in small bowl. Gradually whisk in oil. Season with salt and pepper.
Fill the bottom of a steamer with 2 inches of water.
While the water is coming to a boil, wash beets, leaving 2 inches of tap root and 1 inch of the stem on the beets. Cut beets into quarters. DO NOT PEEL.
Steam covered for 15 minutes. Beets are cooked when you can easily insert a fork on the tip of a knife into the beet.
Peel beets using a paper towel. Place spinach and onion in large bowl; toss with 2 tablespoons vinaigrette. Transfer spinach to a separate bowl. Add beets to same bowl spinach and onions were tossed in and add 2 more tablespoons vinaigrette; toss to coat. Arrange beets atop spinach; sprinkle with walnuts and feta cheese.
Quinoa Cakes and Salmon with Herbed Yogurt Sauce
Adapted by Kate Ueland (February 2015) from Chef Becky Selengut and www.cornucopiacuisine.com
Charlotte says: "These tasty cakes provide an amazing combination of flavors and textures!  The salmon in this recipe provides heart healthy omega-3 fatty acids, which may help to decrease inflammation. Aim to eat at least 2 servings of fish high in omega-3's every week."
Ingredients for 4 people: 
Quinoa Cakes
2/3 cup quinoa, rinsed and drained
1 1/3 cup water
2 tablespoons olive oil
¼ cup shallot or red onion, thinly sliced
¼ teaspoon salt
¼ cup flour
¼ cup feta cheese
¼ cup Italian parsley, chopped
1 large egg
1 large egg yolk
¼ cup olive oil
Herbed Yogurt Sauce
½ cup Greek yogurt
¼ tsp salt
¼ tsp black pepper
1 Tbsp Italian parsley, chopped
1 Tbsp fresh tarragon, chopped
Salmon Rub
16 oz fresh salmon
1 tsp salt
1 tsp ground cumin
1 tsp paprika
1 tsp onion powder
½ tsp chili powder
1 tsp pepper
Olive oil
Quinoa Cakes
In a medium saucepan combine the quinoa and water. Bring to a boil then cover and simmer gently until water is absorbed, about 10 minutes. Set aside to cool.
Over medium high heat sauté shallot or red onion in 2 tablespoons of olive oil with salt until soft, about 5 minutes.
In a large bowl gently mix cooled quinoa, flour, feta, cooked shallot or red onion, parsley, egg, egg yolk, and pepper. Blend thoroughly with a spoon.
Heat second ¼ cup of olive oil in a large heavy skillet over medium heat. Scoop 1/3 cup of the quinoa mixture and press (with damp hands) into a ball then flatten into a cake approximately 2 inches in diameter. Fry cake in skillet until bottoms are golden brown and crunchy (1-2 minutes), then flip and cook the other side for an additional 1-2 minutes. Drain cooked cakes on paper towels.
Herbed Yogurt Sauce
In a small bowl, mix the yogurt with the salt, pepper, Italian parsley and tarragon. If quinoa cakes are still cooling, cover and chill the yogurt mixture in the refrigerator.
Salmon
Preheat oven to 350 degrees.
Mix ingredients together in small bowl. Rub salmon with olive oil and sprinkle with seasoning mix. Refrigerate for at least 30 minutes.
Put salmon in oven and bake 15 minutes or to desired doneness.
Assembly
When quinoa cakes are no warmer than room temperature top each one with a piece of smoked salmon and 1 tablespoon of herb yogurt.
Share pictures of these meals or your own recipes in the private Eating Well group or email them to wholeu@uw.edu for a chance to win a Whole U apron!
When you share your own original recipe, you'll be entered into an additional contest. At the end of the Countdown, Jon Maley, UW Club's executive chef, will select the winning recipe, which will be featured at the UW Club as a weekly special from April 13 to April 17. The UW Club* is awarding the winner with a complimentary lunch for two during that week. Our winner (who doesn't need to be a UW Club member) will have a chance to savor Chef Jon's and his team's rendition of his/her recipe!
If you already are a UW Club member, visit the Club between April 13 and April 17 and try out the winning recipe! If you aren't, we invite you to take a look at the UW Club's website and join this welcoming social club with a 105 year history of connecting the University community.
*The UW Club is a non-profit private social club on the UW Campus and membership is required to enjoy lunch, lounge, or event services. Members may bring as many guests as they wish, but all services must be charged to the member's account. Faculty and staff of the UW are eligible and encouraged to join this long-standing social club. For more information about membership, please click here.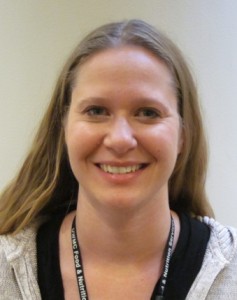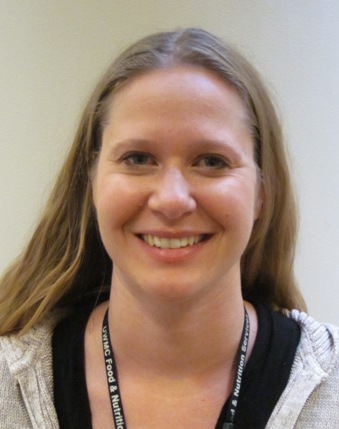 Charlotte Furman, MS, RD, CD, has experience as a clinical dietitian at the University of Washington Medical Center where she is currently the Technology and Wellness Manager. In her free time Charlotte enjoys spending time outdoors with her family, cooking delicious meals, and playing with her new dog, Scout.
This post was originally published in the RD Blog. You can visit the RD Blog and see its archives if you have a UW Medicine ID.