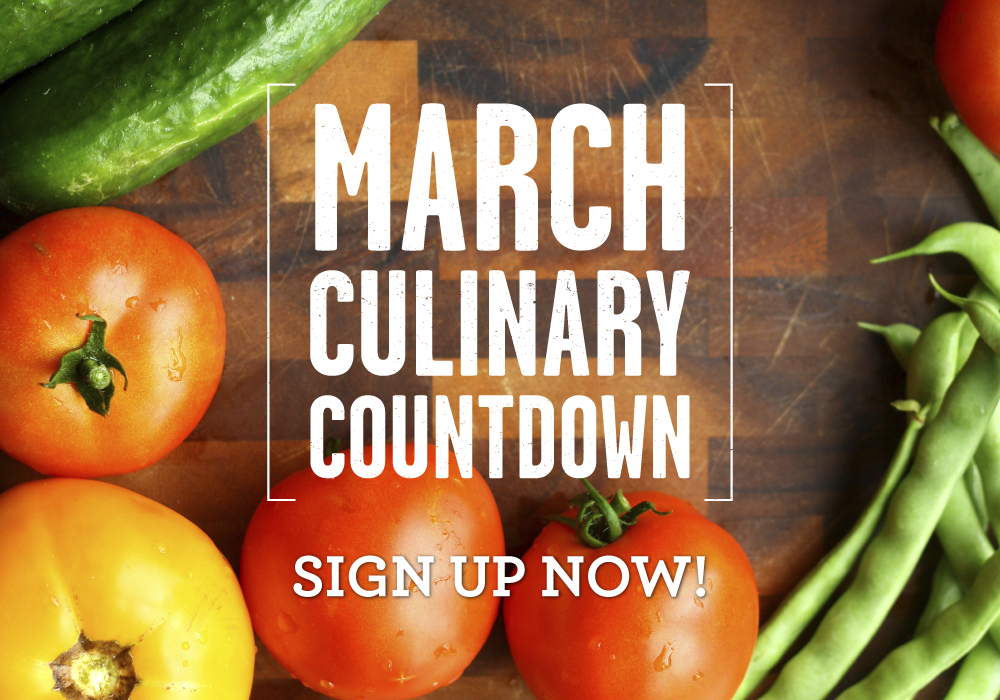 Register for the March Culinary Countdown!
The Dare to Do fitness challenge has come to an end, but The Whole U isn't done challenging you.
Since March is National Nutrition Month, we're bringing you another healthy adventure: March Culinary Countdown, a three-week cook at home challenge. Starting March 6, I dare you to save money and eat healthier by making at least one homemade meal a day for 21 days. It could be breakfast, lunch, or dinner — you decide!
Don't worry, you don't have to be a pro in the kitchen to participate. In fact, participating could be as easy as adding honey and a few berries to your yogurt in the morning, or making your own salad dressing instead of using the store-bought variation. And if you do happen to be a talented chef, please join us and share your secrets!
Here's how it works: Each week, I will send you recipe suggestions and cooking tips. We have partnered with UW Club Executive Chef Jon Maley and UWMC dietitian Charlotte Furman to get some of their favorite ideas for healthy homemade meals. You'll also get nutritional insight from Ben Atkinson, nutrition manager at Harborview Medical Center.

Join our Eating Well Facebook Group to keep you inspired throughout the challenge (the group is private and can only be viewed by members). In addition to chatting with your fellow home chefs and posting photos of your recipes, you'll be able to take part in "What's in Your Fridge?" where you'll share the ingredients you currently have in your kitchen and Chef Andrea (Executive Chef and General Manager, Local Point) will devise a recipe for you!
As for prizes, we'll be giving out 20 Whole U aprons each week. Post your pictures and videos to the Facebook Group or email them to wholeu@uw.edu for a chance to win one.
The challenge runs from Friday, March 6 to Friday, March 27. Register here and cook your way through March with us!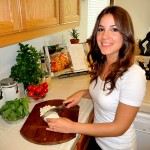 Chiara Iacoviello is a marketing and events consultant for The Whole U and a former culinary business owner and chef at the Andretti Winery in Napa, California. She's a native of Italy who learned to cook authentic Italian cuisine from her parents and grandparents.