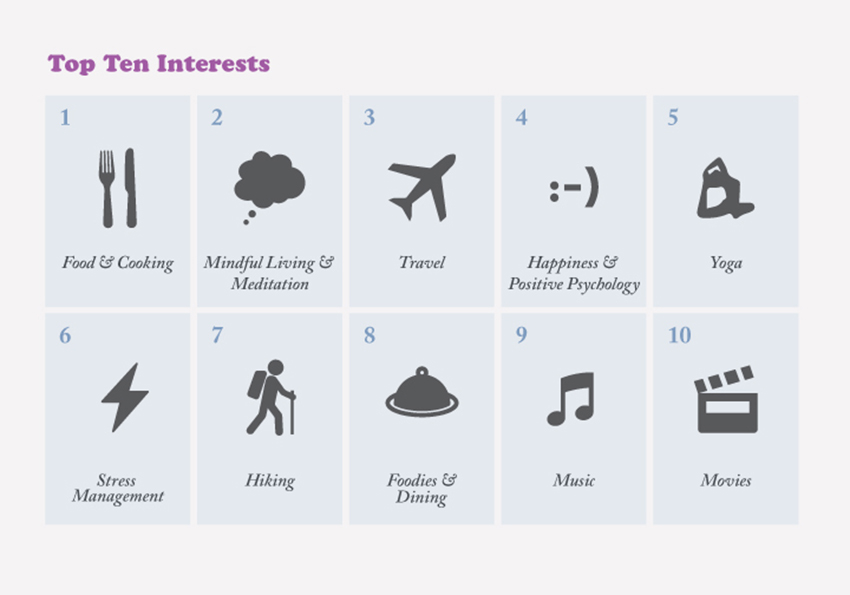 Infographic: Results of the 2015 Community Interest Survey
For the second time, we asked UW faculty and staff what they'd like to see from The Whole U. Nearly 2,000 participants from all UW locations took the time to share their interests with us. These results will drive our event and website direction for the year to come. March Culinary Countdown, for instance, is perfect for those who selected food and cooking (the #1 interest). As we work to bring more volunteer opportunities to UW faculty and staff, we will focus on homelessness and hunger. And we will keep bringing free yoga events like the one this Thursday, as well as celebrating National Yoga Month again (#5 interest).
Check out the key results below:

Thank you to everyone who participated! Your feedback is crucial to our mission to be responsive to UW faculty and staff.
If you didn't get a chance to complete the survey, it's never too late to share your ideas with us via email, Facebook, Twitter, or Instagram. Here's to another great year!