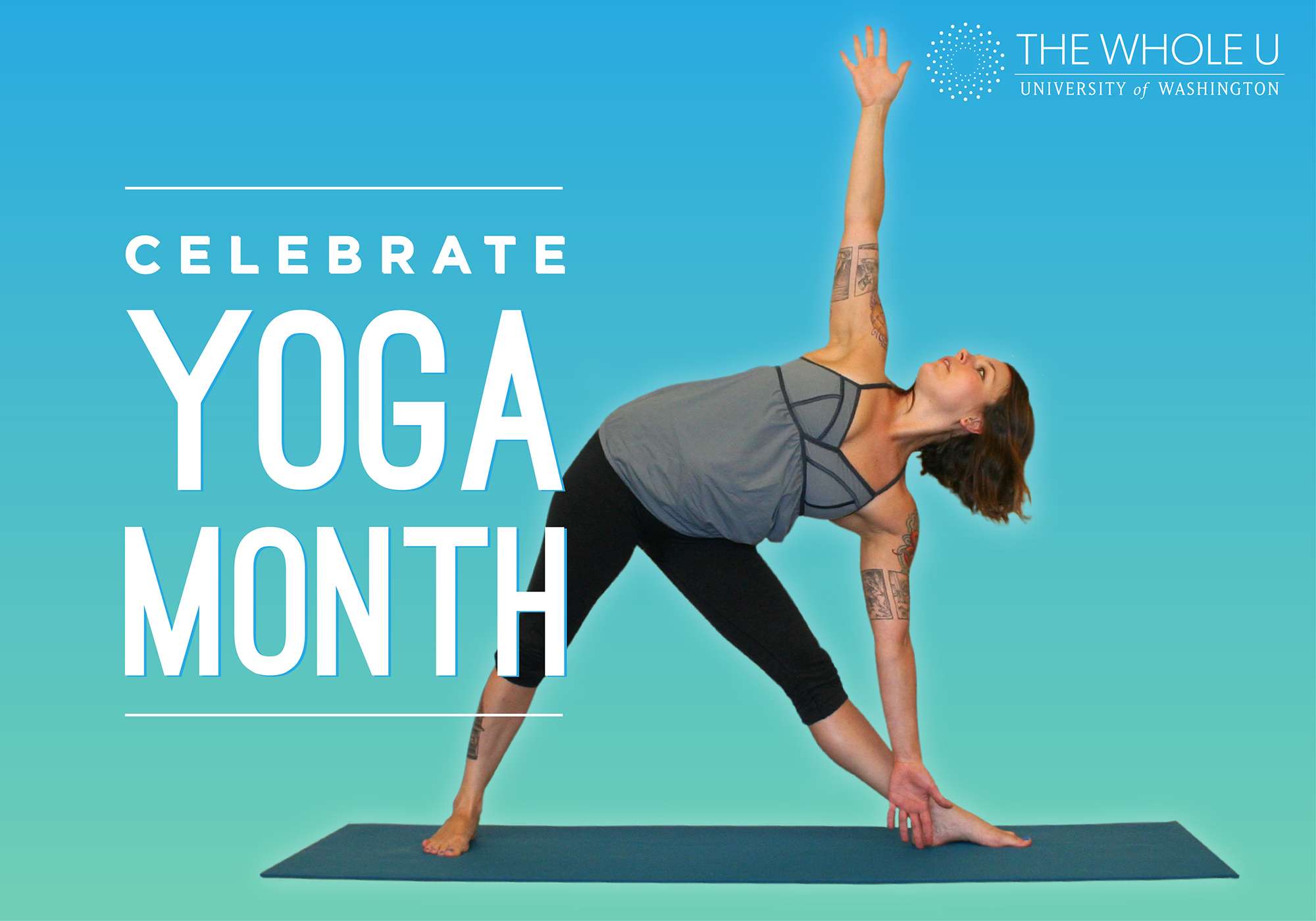 Yoga Month is Coming to UW!
National Yoga Month is an awareness campaign held each year during the month of September to share the health benefits of yoga and to inspire a healthy lifestyle. Whether you're curious about yoga or are a seasoned yogi, celebrate with us! Contests, events, random prizes…this will be a September like no other at the UW.
1. CONTEST: Does your team need a yoga break?
Enter to win a FREE yoga session for you and your team. Submit a photo and the reason why your team would like by posting on our Facebook page or emailing us by August 30. The photo could be of your team, where you work, or a project you completed together. Maybe your department completed a big task, or you've been heads down all summer preparing to welcome students back to campus? We want to share all the great work that's been happening around the UW this summer! The winner will have a yoga instructor (from a studio in our fitness network) come to where you work (or a nearby location of your choice) and lead a relaxing practice in September. Enter now!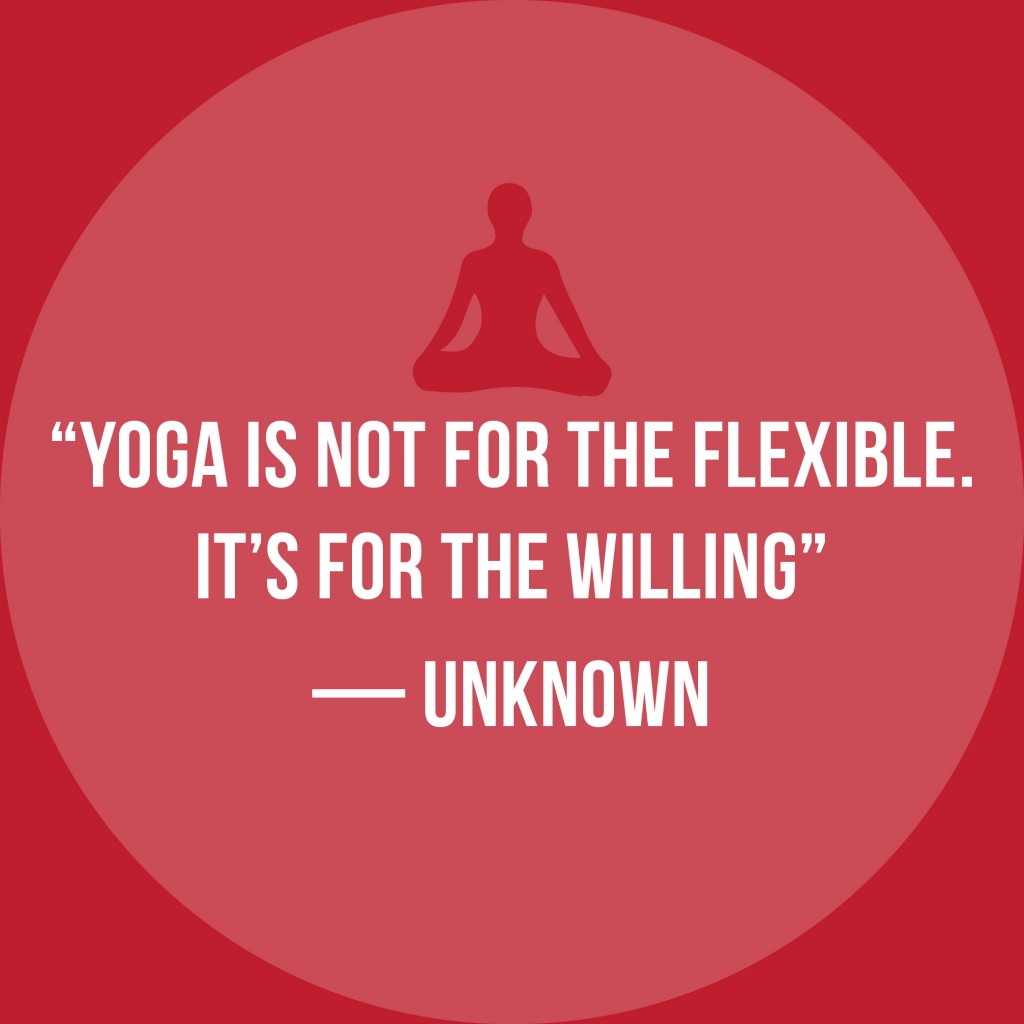 2. CHALLENGE: 21-Day Yoga Pose Challenge
Say OM! Starting September 2, registered participants will receive a pose of the day via email. The pictures are of some of our awesome UW faculty and staff who also happen to be yogis. Poses will include adjustments for how to do the pose as well as specific benefits from each pose. Did you know certain poses help to prevent osteoporosis and others can relieve stress and mild depression? Try a pose that helps to improve digestion or improves your balance and posture.
Strike the pose, get a coworker to take the pic (or snap a selfie if you are that flexible), and post your photo on social media or email it to us wholeu@uw.edu. You can tag any pics, comments, or tips #uwyoga on Facebook, Twitter, or Instagram.
Each Friday, we will post a collage of the best pictures from the week on Facebook. Get creative and take your pose off the mat. We love photos snapped in front of iconic UW locations, waiting for the Tower elevator, or at the bus stop. Show us your inner warrior!
Bonus! All registered participants of this challenge will be entered for a free month at a partner yoga studio of your choice. REGISTER NOW
3. National Yoga Month EVENT
The Whole U Speakers Series proudly announces its next seminar with UW faculty member and yogi Gary Martin. Dr. Gary Martin (aka Yoga Gary), will host a yoga seminar and practice session on Tuesday, September 30, at noon in the HUB. Be prepared for an interactive session as Gary shares his journey to yoga, the benefits of a yoga practice, and a 30-minute practice session. Several of our yoga partners will also provide information on their studios so you may further your own yoga journey. REGISTER NOW
For a chance to win a Whole U prize pack, tell us why you practice yoga and your favorite pose (or why you want to give it a try) in the comments below. Do you know of any other yoga opportunities happening at UW? Tell us about them!
To request disability accommodation, contact the Disability Services Office at 206.543.6450 (voice), 206.543.6452 (TTY) or dso@u.washington.edu, preferably at least 10 days in advance of the event.