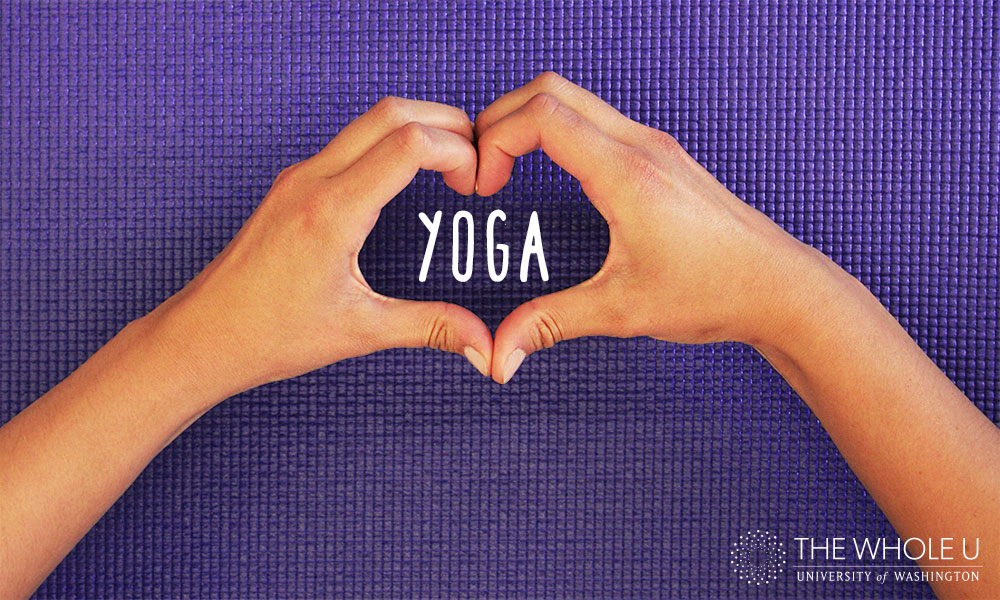 Understanding Yoga: Event with Professor Novetzke
"Your practice is yours. You are the practice. It is not imposed upon you by an external force, but it is found from within through exploration, awareness, acceptance and the joy of discovery in combining elements of ease and effort." – Yoga Gary
On Thursday, March 5, The Whole U is hosting another event for yogis: Understanding & Exploring Yoga: A Seminar & Practice! In the first half hour, Professor Christian Novetzke will share the history of yoga from the first textual representations to its current status in the modern world. Yoga Gary will lead a yoga session in the final 30 minutes.
Novetzke, who has taught at UW for the last seven years, is an associate professor in the Jackson School of International Studies and he teaches for the South Asia Program, the Comparative Religion Program, and the International Studies Program. In preparation for the event, I sat down with him for a Q&A to learn more about his background. Boy, was I surprised to hear about his first experience with yoga!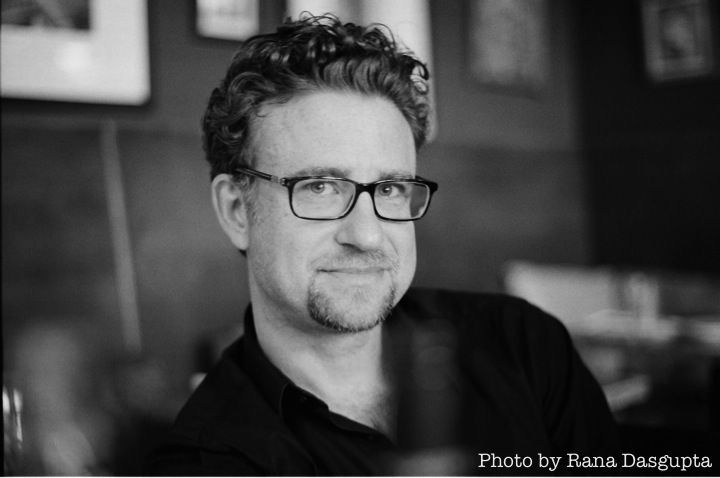 Professor Novetzke, you have a unique last name. How to do you pronounce it?
NO-VET-SKI. It was made up on Ellis Island.
What prompted your interest in yoga?
My mom had a photo of Maharishi Mahesh Yogi in our house. I grew up looking at that man's white beard, and since he looked like Santa, I had a positive association with him. At age 12, I read a book about Transcendental Meditation and started meditating shortly after.
You've done quite a bit of research on Indian cultural history, especially religion. When did you become interested in India?
I studied Russian as an undergraduate student. I planned to go to the USSR to study abroad from 1988 to 1989. When the Berlin wall fell, it became too expensive to travel there, so I asked my counselor for the cheapest place to study abroad — and that's how I ended up in India! I like to think of it as an "accidental interest" that grew into a career that I love.
So you were introduced to yoga in India?
Yes, my first experience with yoga was unique. A middle-class, out-of-shape man taught me how to pour warm salt water in my nose to clean out air passageways in the head. He also taught me how to invert my body to vomit. This was not what I thought yoga was! But yoga is a lot more than I ever imagined.
Wow! That is quite the introduction to yoga! Do you practice now?
That's a tough question to answer. My expertise is not in Asanas (yoga postures) or physical yoga positions. I think of yoga in its fullest forms, which include meditation and modes of decision-making. My expertise is not in positions or teaching a physical process. I think of yoga in an "expansive way."
What are your thoughts on the way Americans have embraced yoga?
Yoga is reinvented by everyone who practices. Yoga has no distinct religion, but many associate Hinduism as the true religion of origin. Still, yoga is practiced by Christians, Muslims, Hindus, Buddhists, Sikhs, atheists—anyone at all!
Do you have book recommendations for yogis?
Yoga: Discipline of Freedom by Patanjali, translation by Barbara Stoler Miller
The Bhagavad Gita, translation by Barbara Stoler-Miller
Yoga in Practice, edited by David Gordon White
Yoga in Modern India by Joseph Alter
A History of Modern Yoga by Elizabeth de Michelis
This is just the tip of the iceberg. Do you have a question for Professor Novetzke? Share it with us in the comments below and we'll ask him to address it in the seminar on March 5.
We look forward to seeing you at the event. Namaste.