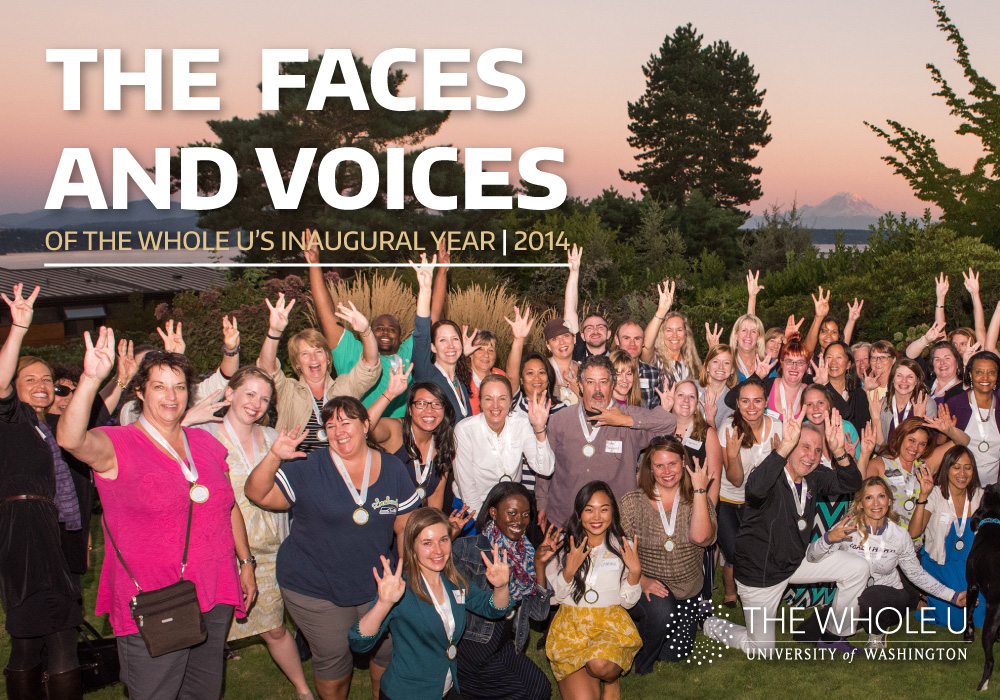 The Whole U launched in January 2014. What a year it has been…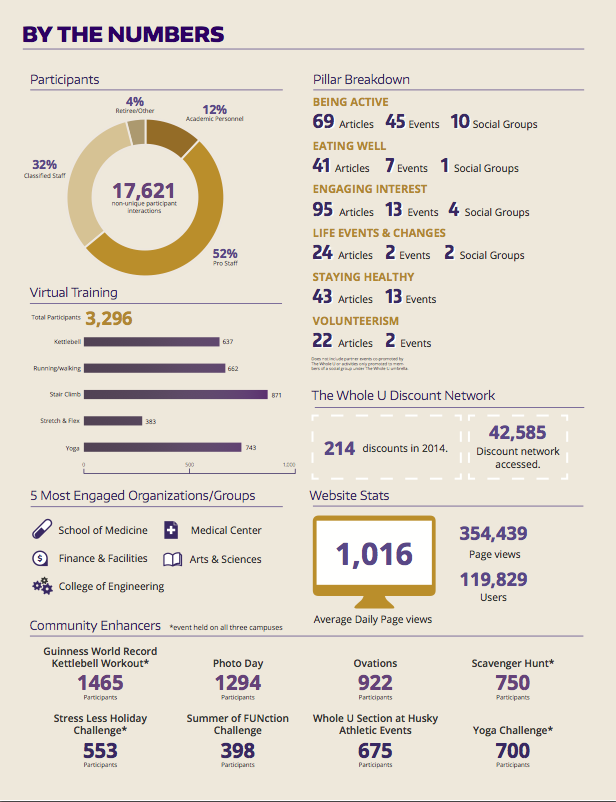 We are proud to have hosted 82 events all over the UW. We've also shared 290 articles by and about UW faculty and staff on The Whole U website. But more than the numbers, this year has been about community—from UW experts generously sharing their knowledge and talents to colleagues building new connections across disciplines, departments, and campuses. Here are just a few of the glowing comments from faculty and staff: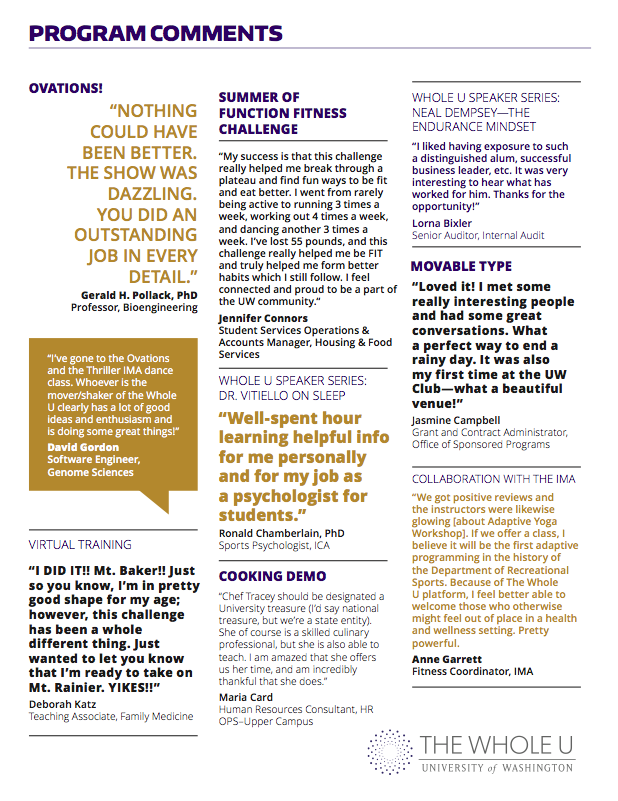 In the next year, we plan to bring back some of the most popular events, such as the Scavenger Hunt and Free Photo Day, while continuing to add new ways for faculty and staff to connect. If you have any ideas, please share them with us via The Whole U Community Interest Survey.
Want more details on what we've done in our first year? Check out the timeline developed for the Board of Regents (click to enlarge):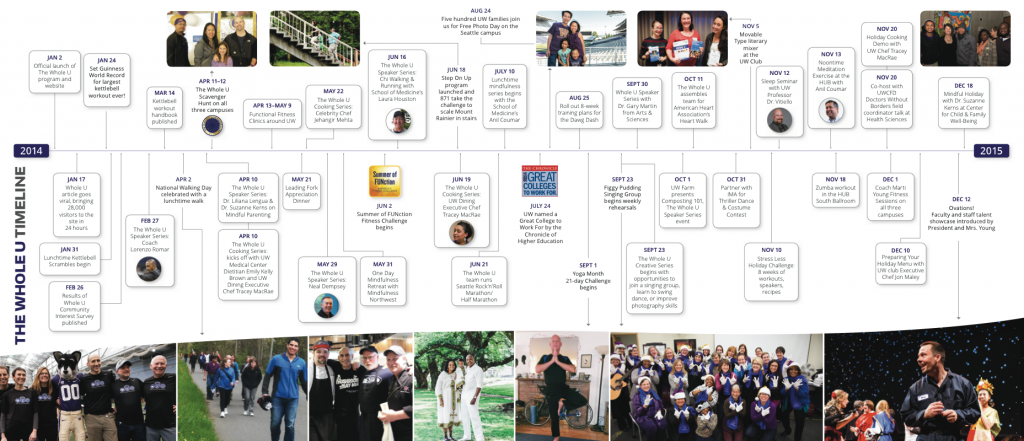 Thank you to everyone who has been part of The Whole U. Time flies when you're having fun!