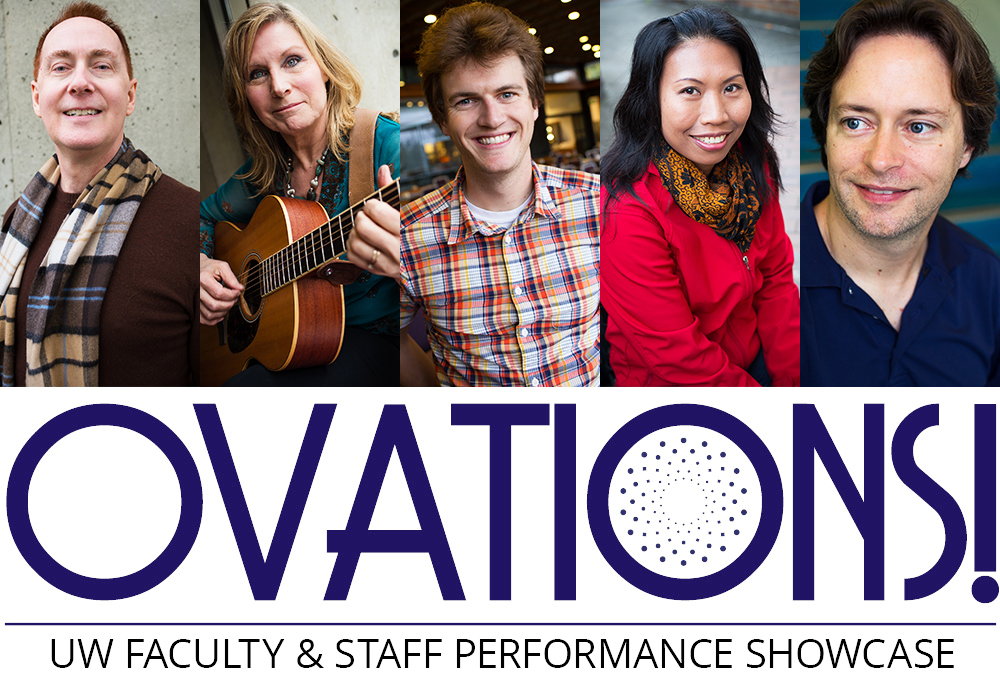 As of today, Ovations is officially one month away! Over the next four weeks we'll be introducing you to our amazingly talented lineup through a series of Q&A interviews. The first installment features faculty and staff with hidden talents in music, magic and movement.
Dean Speer, Singer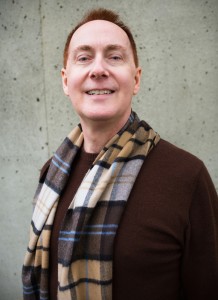 Position: HR Coordinator, School of Law
At UW since: On and off since 1984
Alma mater: Cornish College of the Arts
Hometown: Seattle, Washington
Favorite movie: Easter Parade (1948)
Favorite singers: Julie Andrews, Carol Burnett
Favorite part of campus: Sylvan Grove Theater
What did you do before you joined the law school in 1989?
Besides causing trouble? I started as an hourly temp at the graduate School of Public Affairs in June of 1984. I needed the money. I was working half-time at Seattle University and half-time here, and also working full-time directing a ballet school in Chehalis, Washington, which is about 90 miles from here. Then I took a job in Tennessee, came back in 1989, temped again, and then applied for a job at the law school.
What genre of singing will you be performing?
Voice. (Pause) That's a joke. I've been classically trained. I'm trying to do something that's unusual and not expected. I'm a baritone, and I'm trying to do something that people don't typically think of as the baritone literature.
You've written a lot of articles about dance and you also teach dance. How do you do all this and work a full-time job?
By trying to be very efficient and disciplined with my time. My weekends are unlike most people's weekends. But it seems normal to me.
What is it about the UW that keeps you here rather than focusing on other things full-time?
The paycheck and the benefits are excellent. The longevity: what started out as a 6-week summer job has unexpectedly become a career. My supervisor reminded me that the 25 years had passed for me at the law school. It actually took me by surprise. "Really? Me? I'm just a kid!"
Linda Seay, Singer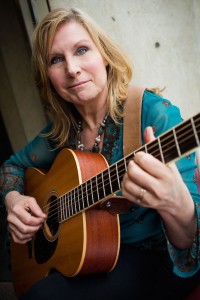 Position: Patient Services Specialist II, Hall Health
At UW since: 2011
Alma mater: Sonoma State University
Hometown: Pacific Grove, California
Favorite movie: Kinky Boots (2005)
Favorite musician: Bonnie Raitt
Last book read: Short stories by Joyce Carol Oates 
Can you describe your job in 1-2 sentences?
We're liaisons among patients, providers, billing, insurance companies — the connection between all those things. Before that, I was a cashier at Harborview.
What attracted you to UW?
The community. The beauty. The people are great. I have the most interesting conversations in the course of my job. So many people engaged in so many wonderful endeavors. We have a great travel clinic in Hall Health — people going places, people engaged in studies. I find it extremely stimulating.
What song are you going to be singing?
It's a comic song from "Kinky Boots," a Broadway show that was made into a film. It's the story of a woman who is fixated more on her shoes than her life. She tells stories about how she missed opportunities because she was wearing the wrong shoes. It's to a Latin beat. I'm going to hopefully show a film behind it.
Have you been playing music your whole life?
My sisters are twins and they're about nine years older than I am. When we were little, my dad got us into a deal where we sang for our vacation costs at Yosemite. I did Shirley Temple stuff. Then I was semi-professional for most of my life after that. In my 30s I tried to make a living at it; it didn't go as well as I hoped and I had to go another route. But I've still kept up at it, and my husband and I have a hobby band that's currently on hiatus. We keep losing our rhythm section.
Kevin Makinson, Guitarist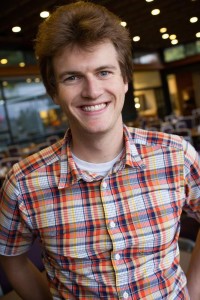 Position: Compliance Analyst, Environmental & Safety
At UW since: 2013
Alma mater: College of Idaho; Oregon State University
Hometown: Richland, Washington
Favorite movie: Back to the Future (1985)
Favorite musician: Wes Montgomery
Favorite spot for lunch: UW Club
What's a typical day at your job like?
I do a lot of database work and organization of how radioactive materials come into the university, where they go, how they're collected, and where they go after they leave the university. I do a lot of walking around and talking to people, trying to come up with ways that we could be more efficient about what we do.
What will be you be performing?
I'm going to be playing finger-style acoustic, but it's not really considered classical because it was written in the '90s. It's a song by Eric Johnson called "Song for George."
How long have you been playing guitar?
I started playing when I was 18. Before that, I played piano when I was younger and I switched to bass guitar as a teenager. I started playing bass and singing fairly serious in grad school in a band called Dessert First.
Did you ever have aspirations to play professionally?
Not really. Everybody I know who plays professionally is… struggling financially, we'll just say. I would rather play music recreationally because I get a lot of enjoyment out of it. I think if I played it for a job it would kill all of that.
What was it about Ovations that caught your eye?
Any opportunity to perform musically I'm going to throw my hat in. I love gigging. Last week we played at a retirement party and got paid in beer and pizza.
Parwati Martin, Dancer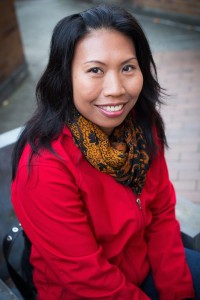 Position: Cashier, Financial Department
At UW since: 2012
Hometown: Bali, Indonesia
Favorite movie: Comedies
Favorite music: Spanish music
Favorite part of campus: The HUB
What kind of dance are you doing?
It's called a puspanjali dance. It's a welcoming dance to honor the guests. "Puspan" is flowers, and "anjali" is to admire. The dance is dynamic and graceful.
Who will be performing with you?
Her name is Niluh Saraswatini Porter. She's Balinese, too. I met her here 10 years ago when I just moved to the United States. She likes to perform, and she's mostly known as an instructor in the Indonesian community.
Where did you work before UW?
I used to take bookkeeping classes, and I worked at Uwajimaya as a bookkeeper. Then I worked at Target when it opened downtown. I started applying and now I'm here at UW. My husband used to go here. I'm really excited to be part of the UW community.
Why did you sign up for Ovations?
I really feel like I have this hidden talent inside me. I can show what I have and show what is my culture in Bali.
Jim Earnshaw, Magician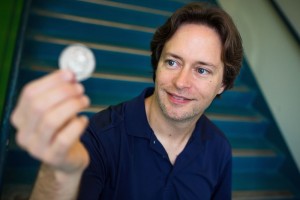 Position: Senior Computer Specialist, Department of Chemistry
At UW since: 2008
Alma mater: Indiana University
Hometown: Crawfordsville, Indiana
Favorite musician: Prince
Last book read: Zealot: The Life and Times of Jesus of Nazareth
Favorite spot for lunch: Shultzy's Sausage
What does a Senior Computer Specialist do?
They do all kinds of things depending on where you're at, but my job is mostly web programming and desktop support for the chemistry faculty and staff.
Do you ever do tricks for people around the office?
All the time. I probably annoy some people, but some ask me, "What do you got for me today?"
What can people expect to see in your performance?
I'm going to basically teach a trick to the audience. The trick goes wrong in the middle and finishes up magically.
When did you fall in love with magic?
I'm pretty typical: I've loved magic since I was a little kid. My dad used to do some tricks and I loved to go to magic shows. But it wasn't until I moved out here that I got serious about it. They have some local magic clubs in Lynnwood and Seattle, and I met a bunch of other magicians. It's more than a hobby — I perform professionally a couple times a month.
These are just five of the extremely talented performers who will be at Ovations. Stay tuned for more as December 12 approaches!