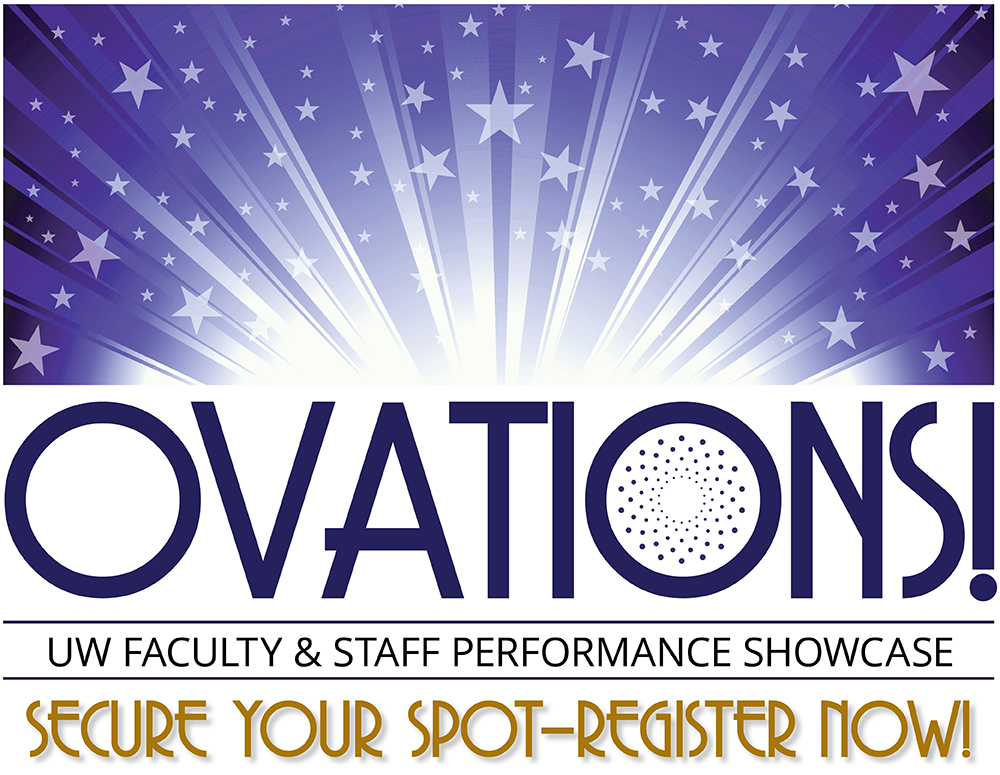 Ovations Performance Showcase – A UW Celebration
President Michael Young and Mrs. Marti Young invite you to Ovations Performance Showcase, a celebration of the season featuring the amazing talents of our own faculty and staff. Bring your team or bring your family, but don't miss this one-night special event. Holiday attire.
Friday, December 12
7:00 – 9:00 p.m. (doors open at 6:15 p.m.)
Meany Theater
Register now! 
 You'll hear Academy Award-winning guitar, see swash-buckling sword fighting, dance from around the world, mind-bending magic, and much more from UW's undiscovered talent. Who will be represented?
Advancement
The Department of Chemistry
Environmental Health & Safety
General Surgery
Hall Health
Housing & Food Services
International Student Services
Libraries
Marketing
School of Law
School of Music
Educational Outreach
UW School of Medicine
UW Police Department
….and many more!
The event is open to UW faculty and staff and their family and friends. Register early with the number of guests you plan on bringing.
There will be opportunities to get your picture taken with your friends or family by a professional photographer.
The Whole U is excited to share this incredible talent with everyone and finish our first year with a celebration! This is a great way to close out the quarter and bid adieu 2014.
Refreshments will be available at the reception following the show. This Whole U event is free, but registration is required. Secure your spot and register now! 
Stay tuned for behind-the-scenes info on our fabulous talent!