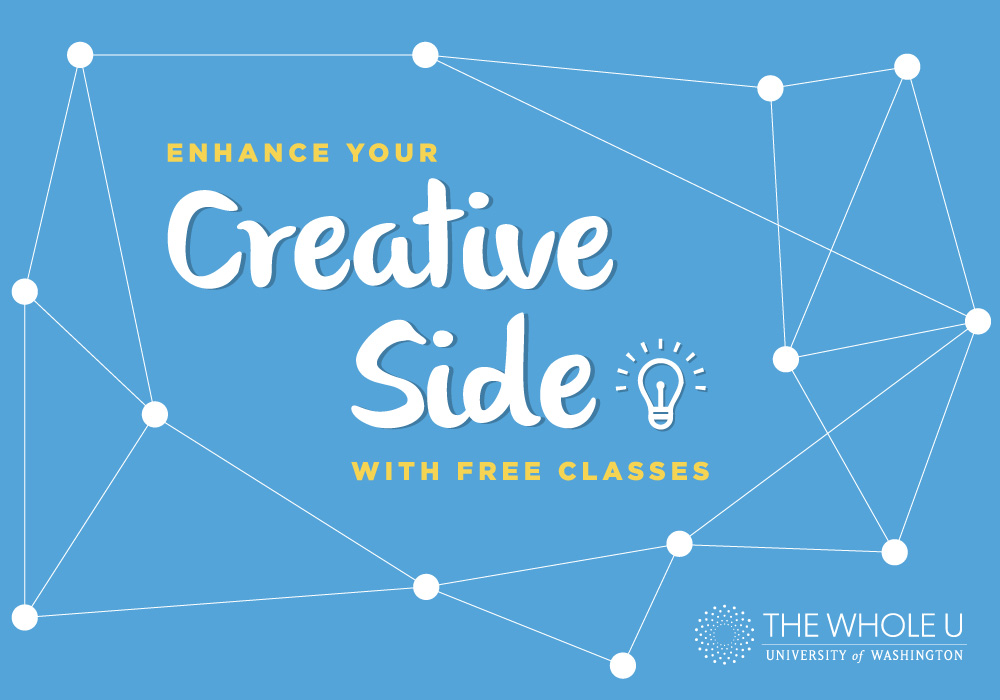 Free Dancing, Photography, Singing Classes
I find so much joy singing to my children, dancing with my friends, and snapping family photos on the weekends. My hobbies, however, have always been athletic activities, whether it's running marathons, hiking, swimming, skating or coaching my kids soccer games; I simply don't make the time to join a dance class or singing group.
We go through life at a very fast pace which makes it difficult to try new hobbies, let alone enjoy our current ones. You may not know of all the resources that exist, you might not be sure if it's worth the expense, or you could be insecure about taking an interest to another level.
Have you always wanted to improve in dance, singing, or photography? If so, join UW creative experts for mini-workshops on these disciplines next month. You'll walk away a little more in touch with your creative side and confident to fit in new hobbies. Pick what piques your interest!
Swing Dance with Austin Siedentopf
When he's not at a shoot for UW Video, Austin can be found swing dancing. He will focus on teaching the fundamentals of East Coast Swing (also known as the "Lindy Hop"). Learn basic footwork, turns, dips, swing-outs, and the Charleston. Practice will take place on Mondays from 5:30 – 6:30 p.m. in Kane Hall starting November 10 and going through the end of December. No partners necessary! Register now.
Photography with Tara Brown
Tara is a UW alum and former UW employee. She left the UW earlier this year to pursue photography full time. Tara will teach you the basics of using the manual settings on your DSLR camera and how to use available and artificial light to capture the creative images you desire. Each session will focus on a specific topic with time to practice what was learned. By the end of this mini-series, you will know how to photograph with intention! Sessions will be held at the HUB from noon – 1 p.m. on Thursdays beginning November 6. Register now.
Singing with Linda Callecod and The Whole U Singing Group
Linda is a senior consultant with UW Professional & Organizational Development. Meet new people, spread cheer, practice for the Figgy Puddy Performance, and bring your voices together for a worthy cause. Proceeds from The Great Figgy Pudding Caroling Competition support the Pike Market Senior Center and Food Bank. This 36-year-old organization's mission is to improve the lives and meet the needs of seniors and the hungry living in downtown Seattle. Fundraising is optional. To join us, all you need to do is raise your voice. The 2014 Figgy Competition will take place on Friday, December 5 from 5 – 8:30 p.m. Rehearsals for the singing group are on Tuesdays from 5 – 6 p.m. at The Roosevelt Commons. All singing and experience levels are welcome. Register now.
Because of limited space, we ask that you only sign up for one of the three classes. We are thrilled to offer these first three options and plan on offering more in the future. What creative outlet do you want to enhance? Or are you willing to share your creativity with others at UW? Let us know in the comments below or by email.