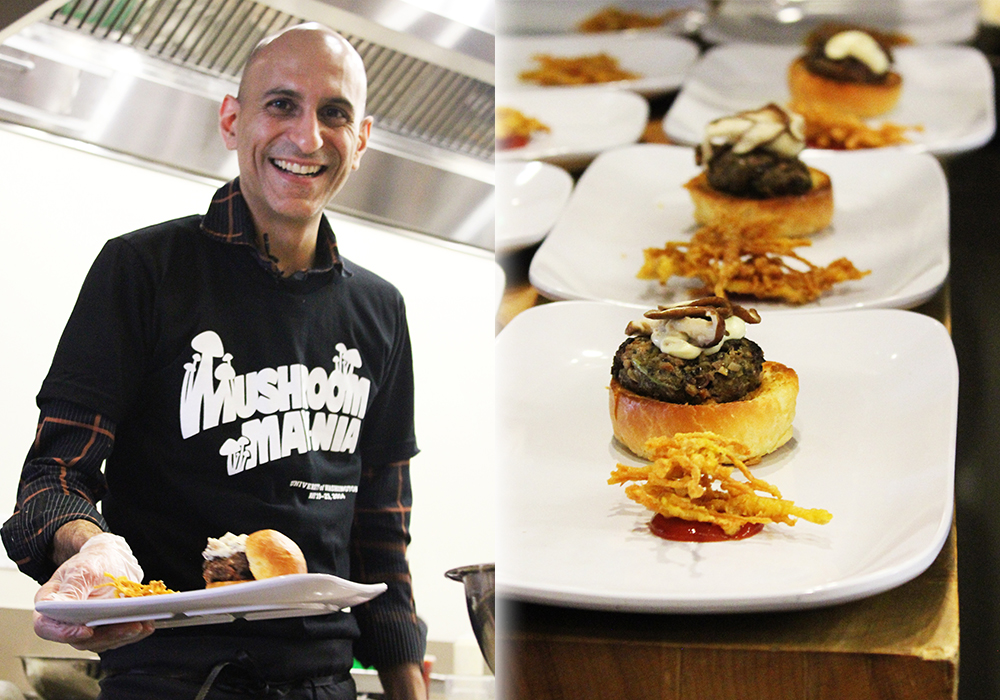 VIDEO: Celebrity Chef Cooking Show with Faculty & Staff
Hot off the editing reel: a cooking show featuring celebrity chef Jehangir Mehta and UW faculty and staff!

This event was the second Whole U Cooking Demonstration. Chef Mehta taught us his secret tricks for making enoki fries and the burger he serves at Graffiti (his restaurant in New York). He also shared some insights about mushrooms in general, a food that I honestly never enjoyed. It took a celebrity chef on our very own campus for me to get beyond my childhood biases and realize that mushrooms can be amazing!
Want to try the featured meal yourself? Right click to save this recipe card: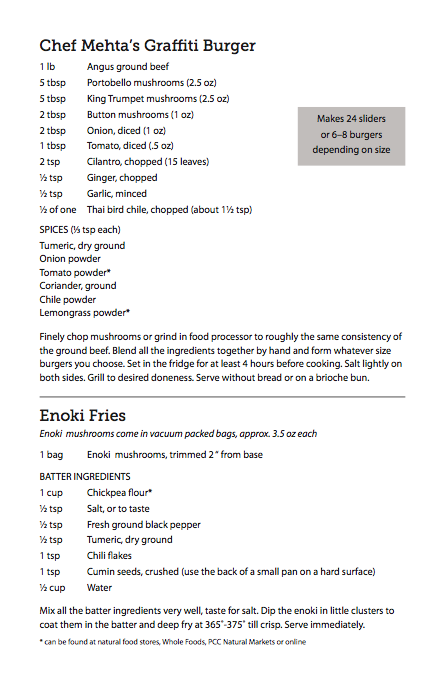 As if the cooking demonstration wasn't enough, Chef Mehta also wanted to prepare a very special meal to honor faculty and staff at the Leading Fork Appreciation Dinner. Check out the menu he created for the winners of this appreciation contest: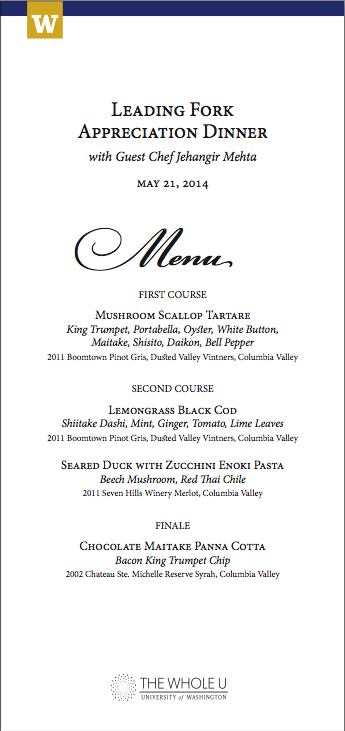 Chef Mehta said that the UW Dining team was what made this delicious vision a reality: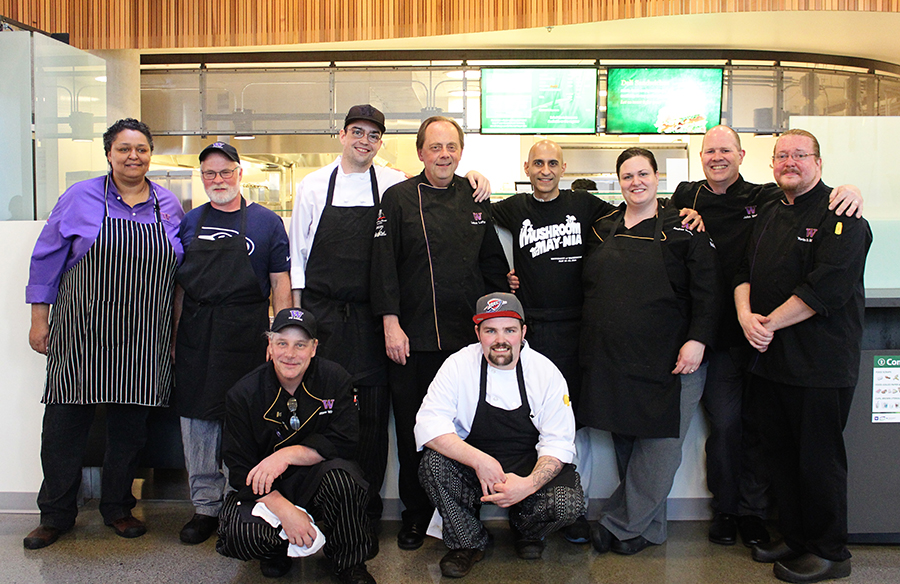 Chef Jon Maley of the UW Club was in attendance, and I emailed him the next day to get his insight. Who better to ask about the meal then a chef, right? He replied,
If I have any words of wisdom, it would be how much I appreciate the fact that the top leaders of the University were gathered in honor for what they love to do, and it was all centered around food. Food to me brings people together in so many different ways, and I love to be engulfed in it everyday. If this is the beginning of The Whole U, I am very excited to see what is next to come. Food, to me, is the centerpiece to life. It is where families get together, celebrations happen, and memories are created. I will definitely remember this one. Thank you.
We couldn't agree more. Stay tuned for more Whole U cooking demos in the fall. In the meantime, we'll continue posting recipes, insights from UW dietitians, and restaurant discounts. If you have any other ideas, please share them below!