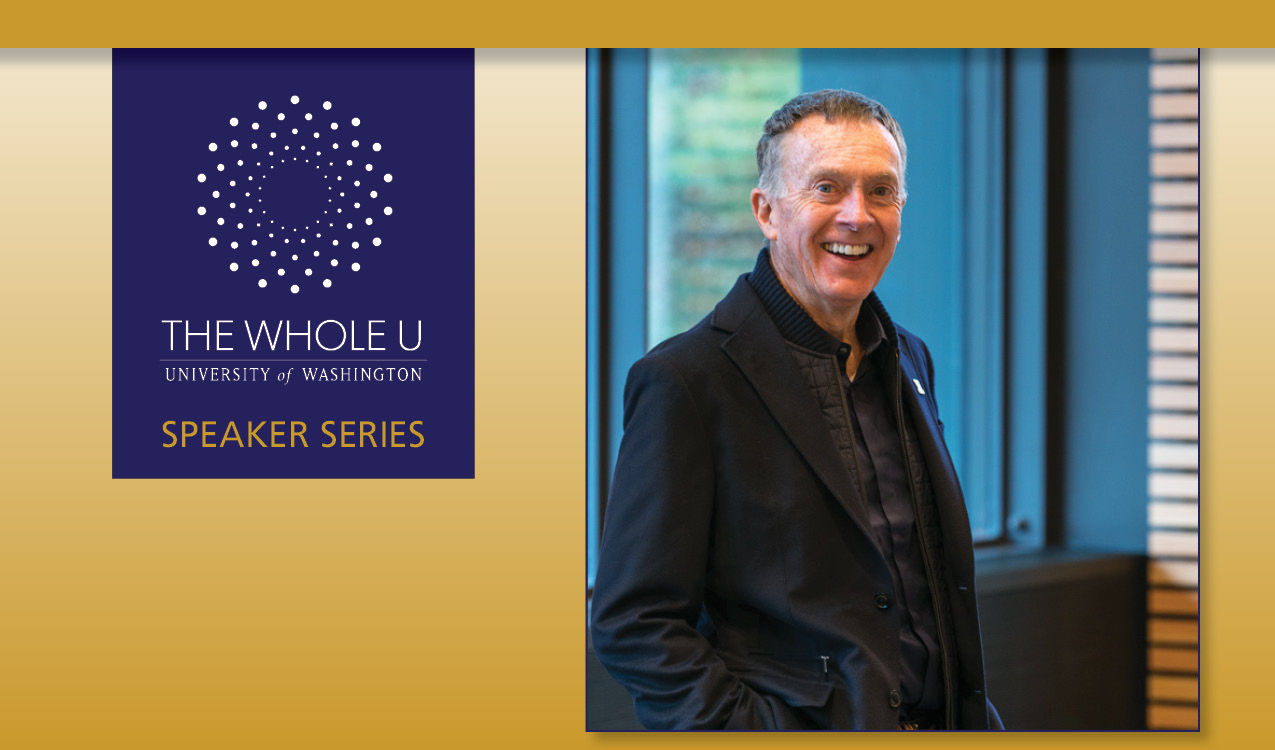 A Chance to Change Your Mindset with Neal Dempsey
When we were told back in December that Neal Dempsey himself would help lead the World's Largest Kettlebell Workout at Dempsey Field, I was floored. I thought, "I get to meet the man that donated this incredible athletic facility to the UW?" I was brand new to the University of Washington but realized that Dempsey Field wasn't his only contribution. Because he is so committed to the University of Washington, Neal Dempsey has contributed to The Foster School for Business, several endowments, fellowships, and scholarships.
Earlier this year I had the pleasure of learning about Neal's endurance lifestyle while interviewing him for one of our articles. As an avid marathoner myself, I was so inspired to learn that he has successfully completed over 100 marathons! After the interview I spontaneously asked him if he would be interested in speaking as part of our Whole U Speaker Series because his tenacious training impacts the rest of his world in an inspiring way. He said YES!
So it is with great excitement that I announce that Neal Dempsey is coming to campus on May 29 from 11:30 a.m. – 12:30 p.m. at the HUB to talk about the benefits an endurance mindset can have on your life, career, and health. Neal plans to share a variety of his life experiences including the adventure of sailing around the world, the roller coasters of business successes and failures, stories from endurance events like the Boston Marathon bombing and coming back again this year, and how training helps him relieve stress and stay focused.
If you are interested in learning how to change your mindset, reach your full potential, or meet this incredible entrepreneur and supporter of the UW, please register now. Space is limited!
The Whole U will have raffle prizes and a gift for everyone that attends. See you there!
Related: Go the Distance: You Will Feel Like a Million Bucks