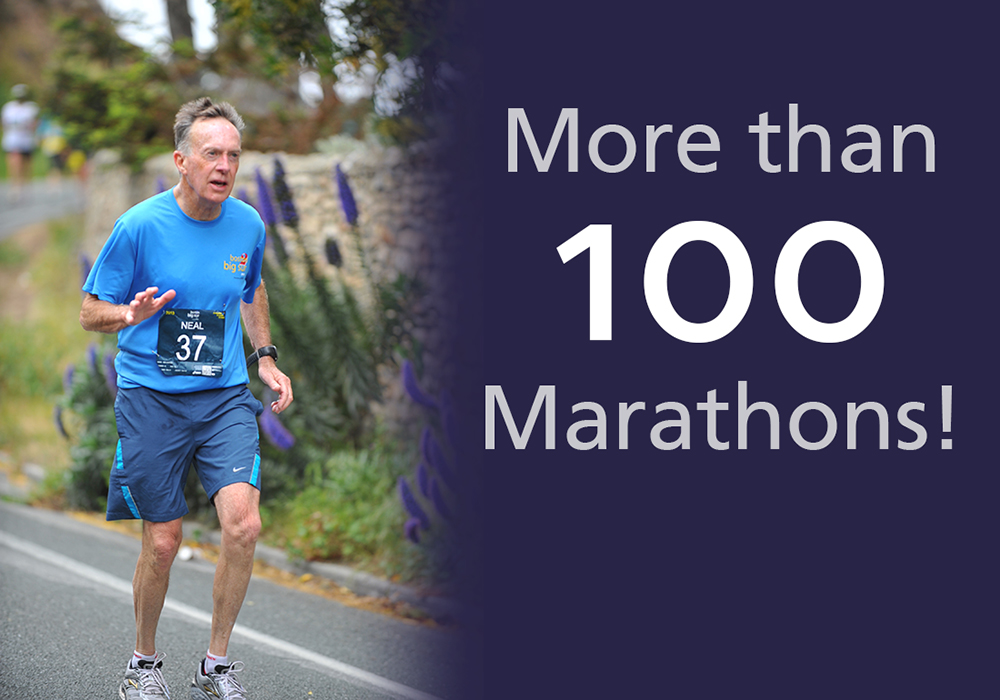 Go the Distance – You Will Feel Like a Million Bucks!
"Success isn't how far you got, but the distance you traveled from where you started." – Steve "Pre" Prefontaine
Many choose to train for half or full marathons to lose weight, get back in shape, or raise money for their favorite charity. Others love the distance, are hooked to the training, and make these races part of their travel experience.
I started running at a very early age and this sport changed my life. It earned me a running scholarship that led to my passion: coaching. Whether you are new to running or have done it for years, it has so many benefits. Training for a marathon keeps me motivated, instills discipline, and gives me so much confidence that anything seems possible. It is deeper than going out for a run. It's about connecting, finding your limits, getting away from daily stress, and developing relationships along the journey.
I had the pleasure to interview a true inspiration: avid marathoner, successful entrepreneur, and supporter of the UW, Neal Demspey. Neal has been running marathons for over 30 years and continues to race the Boston Marathon. What first sparked his interest in the sport was to shed a few pounds from all the travelling and sales entertaining that had become a must in his life. Neal has now run over 100 full marathons and several half marathons. He ran the very first Big Sur Marathon and has run it all 28 years.
What keeps Neal going for more miles? End of the day stress relief. Some nights he would find himself out for a run for over an hour just to relax and get that true tired feeling to have a good night's rest. Neal also incorporates daily CrossFit into his routine and has seen tremendous results and improvements in his running performance. With the addition of CrossFit, Neal runs a few 16 milers to prepare along with many half marathon races leading up to his marathon. Neal now averages two marathons a year with several half marathons and 10-milers in between. Neal's advice to any first timer is "Just try it! The endorphins you will get are incredible and you will feel like a million bucks afterwards!"  He says it is hard at first and uncomfortable, but keep going and push through it. Soon you will catch on and start really liking the sport.
Neal Dempsey has agreed to come to the University of Washington and present on his 100+ marathon journey in May! It will be a presentation you don't want to miss. Date and location are still being finalized, but you can pre-register to be the first to receive an email invitation with all the details.
Most people think training for a half or full marathon requires daily running, experience running a 5K, or the identity of being "a runner." This is NOT true. A 3-4 day per week plan will get you there. The average marathon time is just over 5 hours and the average age is 40. Every day people are going the distance. Every day people are setting this goal. Are you ready to TRY IT? If so, we want to help! We have half and full marathoners training plans that start March 3. Register here for your plan!
Need a goal to work towards? These plans are perfect for training for The Rock Roll Seattle Half and Full Marathon race on Saturday June 21. Check out the race course covering most of the beautiful Seattle area. The Seattle Rock and Roll has also given a $10 discount for all UW faculty and staff and household members. Look on our Discount page under Tickets & Events for the coupon code.
Are you an avid marathoner? How many have you done and what would your advice be to new endurance athletes? Thank you for your comments below.